A Surgical Renaissance in Florence, Italy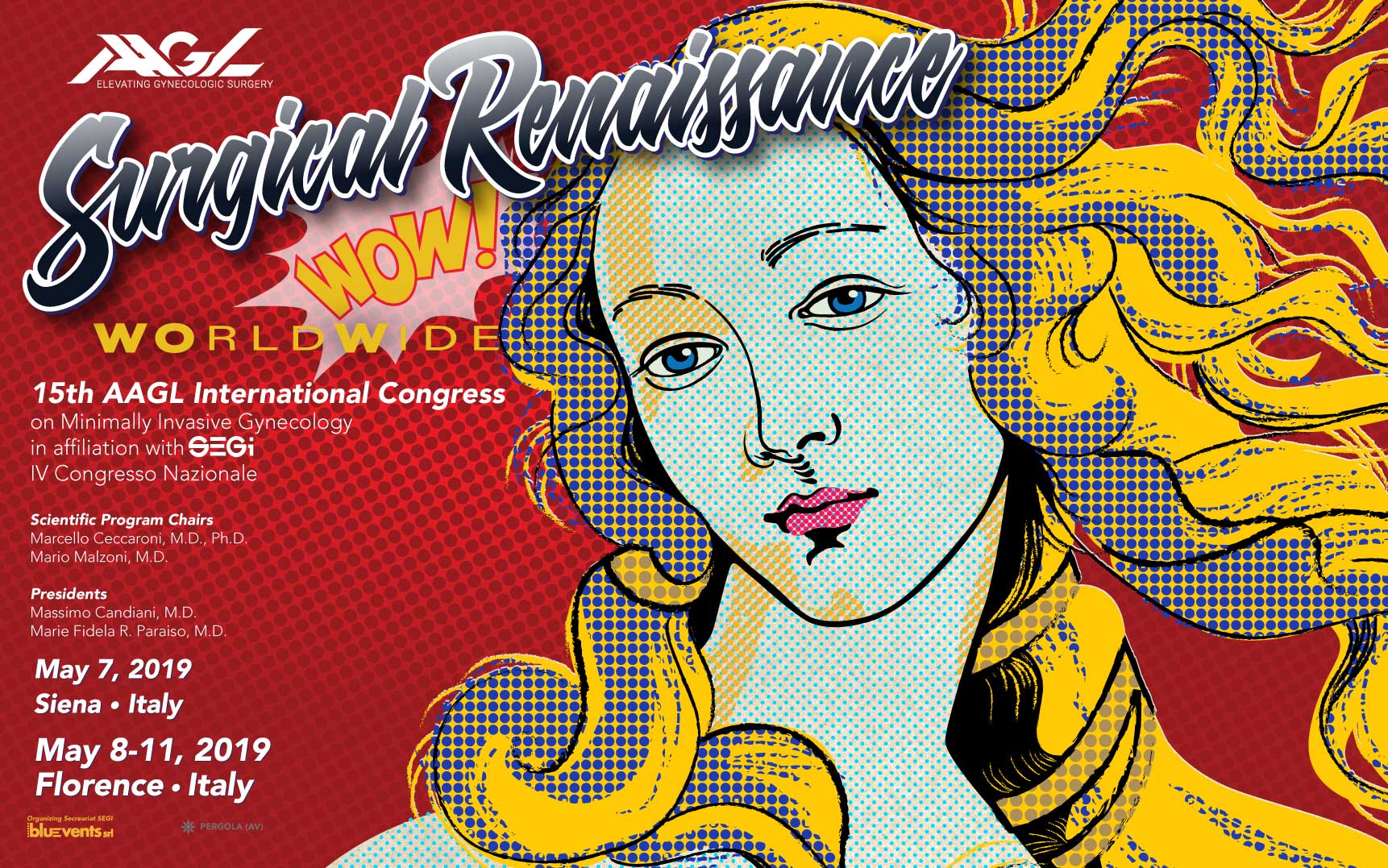 SEGi, the Italian Society of Gynecologic Endoscopy, is partnering with the AAGL to present a special edition of the 15th AAGL International Congress on Minimally Invasive Gynecologic Surgery. The "Surgical Renaissance in Minimally Invasive Gynecology Worldwide Congress" – or "WOW!" – is scheduled for May 8 through May 11, 2019 in Florence, Italy.
Rich with history and international cultural events, the beautiful city of Florence will be the ideal setting for this global gathering. An exceptional program covering the most up to date information on the many aspects of Minimally Invasive Gynecologic Surgery will feature outstanding speakers and renowned surgeons from around the world who will share and discuss their latest achievements in research and techniques. With major emphasis on the most relevant and cutting-edge science and innovation in the field of MIGS, the scientific agenda will specifically cover the following main topics:
Surgical Anatomy
Endometriosis
Hysteroscopy
Laser Surgery in Gynecology
Minimally Invasive Surgery for Gynecologic Cancer
Pelvic Floor Surgery
Robotics and Minimally Invasive Surgery
Vaginal Access in Minimally Invasive Surgery
Among the many momentous learning opportunities will be a laparoscopic anatomy dissection inside the very surgical suites that Leonardo da Vinci used to dissect the human body in the fifteenth century. Live surgery, keynote lectures, satellite symposia, and plenty of wide space for free communications will round out a busy three-day agenda. And if that's not enough, there will even be special pre-Congress courses focusing on skills and modern techniques in MIGS, Surgical Anatomy, and Diagnostic Ultrasound in Siena, Pisa, and Florence on May 7 and 8!
Who would want to miss this incredible opportunity? Head over to the Congress website to reserve your place: https://ssl.bluevents.it/evento.asp?evID=30&IDm=417