Mumbai to Host the 17th AAGL International Congress on MIGS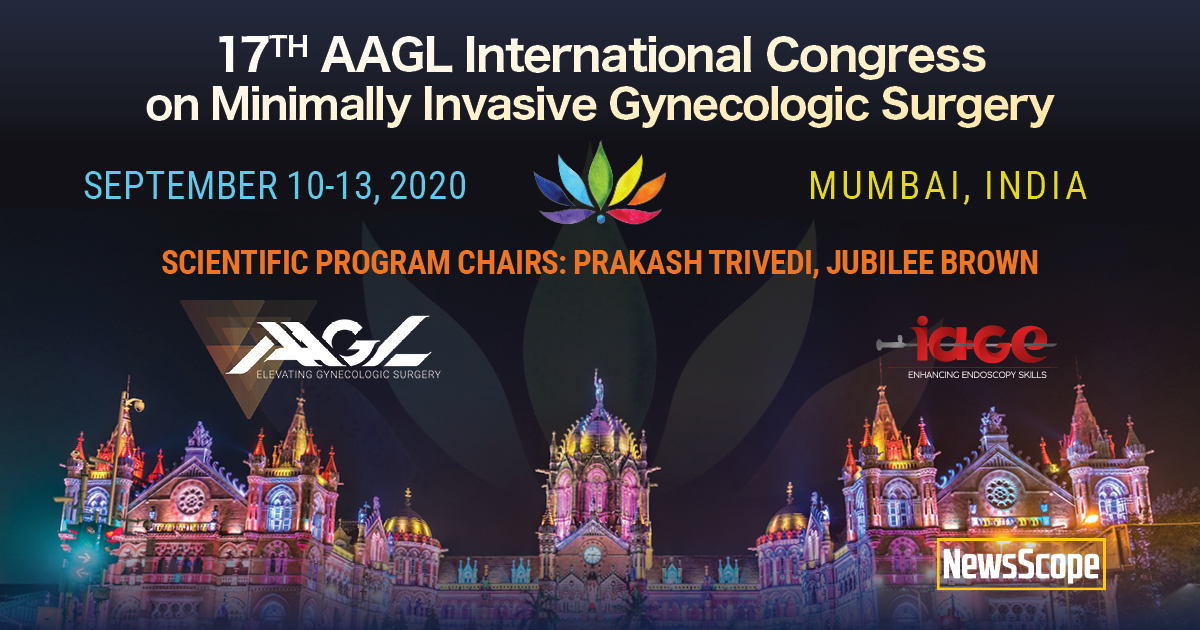 After the 12th AAGL International Congress in Mumbai, India which set a new benchmark in MIGS, attended by 1,400 gynecologists worldwide with 65 live surgeries spanning two days, Mumbai welcomes everyone once again to the 17th AAGL International Congress on "Unravelling Uterine Issues", September 10-13, 2020.
This Congress in association with IAGE, once again promises to cross all boundaries scientifically with state-of-the-art transmission of Live Surgeries spanning two days broadcasted from ten operating rooms broadcasting on six screens in three adjacent auditoriums.
IAGE welcomes all members to take part of this spectacular journey traversing through various uterine issues. Different routes of hysterectomy – vaginal, laparoscopic or robotic for pathologies ranging from simple to the most complex, also encompassing fibroids, prolapse, onco-surgery for uterine cancers and myriad of hysteroscopic surgeries.
Master Classes focused on Complex Hysterectomies, Myomectomies, Anatomy with Road-map to the Retroperitoneum and Hysteroscopy dealing with finer surgical nuances to improvise practice and patient care with intense audience interactions.
The intense two days of exquisitely crafted didactic, plenary sessions, panels and debates will be led by world-renowned faculties from all over the world. The city that never sleeps welcomes you to bask in memorable evenings that will include presentations on the latest cutting-edge science, innovations and networking with old and new friends. Don't miss the action!