SurgeryU: New Surgical Videos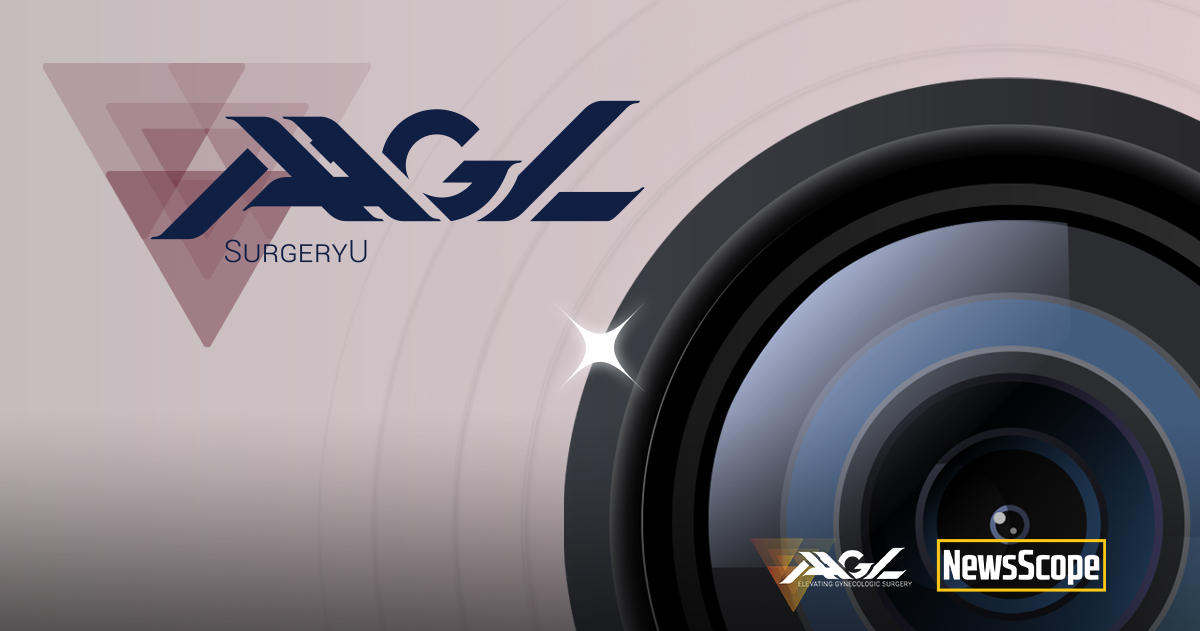 Greetings! AAGL's SurgeryU Board and I hope you and your family are safe and healthy.
As we slowly emerge from under the cloud of COVID-19, I want to thank AAGL for taking the proactive role of educating our members and gynecologist worldwide through the weekly Webinar Series focused on COVID-19 topics pertinent to our practices. As we all return to the "new normal", I want to focus our attention on a topic that is relevant to all gynecologists: bleeding and hysteroscopy. Throughout this pandemic, SurgeryU has continued to expand its library of educational, high quality videos. I would like to take a bit of time and highlight some new additions to the SurgeryU library and discuss the importance of this content.
Terminology and nomenclature have always been an essential part of medicine. It is how we communicate with our colleagues and ensure that clinical information is accurately and effectively communicated. Drs. Malcom Munro and Jeannie Kim have developed three videos that expertly clarify:
The FIGO Leiomyoma Subclassification System (https://surgeryu.com/detail/5124)
The FIGO AUB System 1 (Nomenclature system for describing normal menstruation and AUB symptoms) (https://surgeryu.com/detail/5122)
The FIGO AUB System 2 (The PALM-COEIN System for classification of causes of AUB) (https://surgeryu.com/detail/5123)
These videos are great for learners (residents and fellows) as well as seasoned practitioners who need a quick refresher in the new "vocabulary" of gynecology.
Hysteroscopy has always played an important role in the diagnosis and treatment of AUB. It is often an underutilized tool in the gynecologist's armamentarium but can be a great minimally invasive diagnostic and therapeutic modality. We all love videos of impressive and challenging laparoscopic hysterectomies and myomectomies, but it is time to show some love to hysteroscopy! These procedures are equally elegant to watch in experienced hands and often proper technique is not emphasized or taught. Luckily, we have many experienced hysteroscopists in our fold and I often find myself reaching out to them for guidance and wisdom.
The first hysteroscopy video I want to highlight is a webinar from our FMIGS Boot Camp Series by Dr. Jim Robinson (https://surgeryu.com/detail/4986). This one hour webinar is quite comprehensive and focuses not only treatment of pathology (Asherman's syndrome, fibroids, isthmocele, septi, cervical and scar ectopic pregnancies, etc.), but also on patient selection, patient safety, pain management, equipment selection, office hysteroscopy set up, and many other important factors.
The next video I want to feature is by Drs. Matthew Siedhoff and Kelly Wright. This video (https://surgeryu.com/detail/4526) highlights two techniques for the hysteroscopic resection of Type 2 myomas. The surgeons expertly demonstrate the "tried and true" method of traditional loop resection and contrast it with the newer technology of hysteroscopic morcellation. Viewers can appreciate how technology can make our lives as surgeons easier but also have a positive impact on the outcomes of our patients.
I hope our members enjoy these videos and find them as informative as I did. Please stay safe, and as always, please reach out to me or the Board with any recommendations on how to improve your SurgeryU!