New on SurgeryU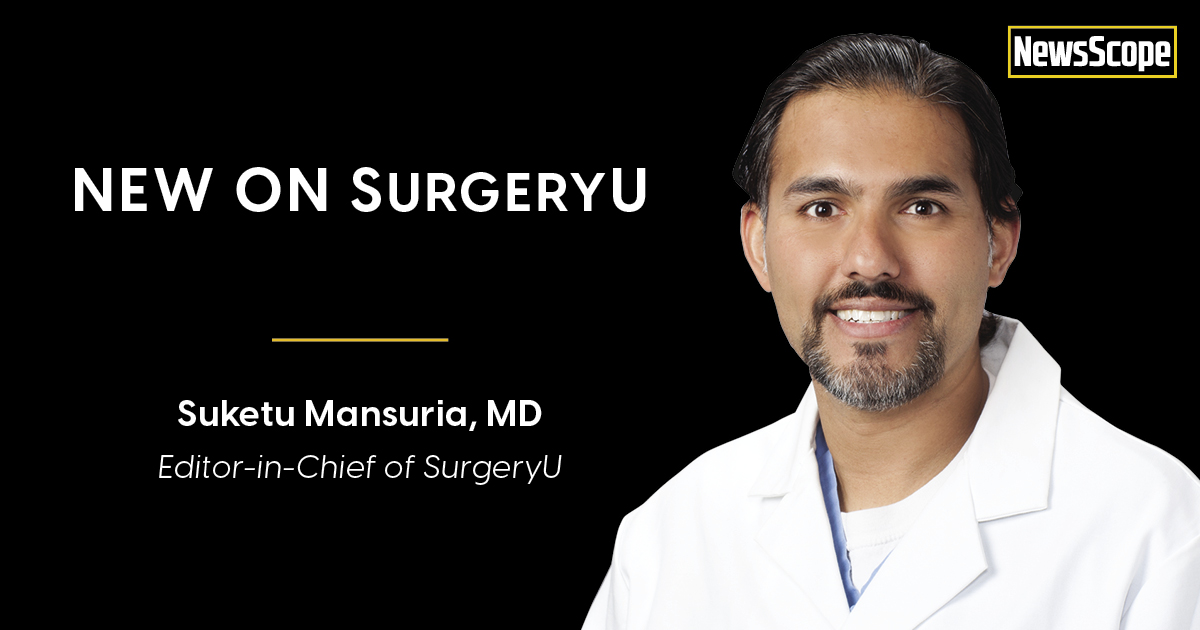 This summer is bringing many new and exciting projects from SurgeryU. I have always been a big fan of live surgeries, and the Live Surgery Events at the Annual Congress have consistently been my favorite part of the meeting. I love the interaction the surgeon has with the audience and the ability to ask questions in real time. It gives us a glimpse into the mindset of the surgeon and allows us to pick up on subtle nuances of the dissection that is often lost in edited surgical videos. This is part of the reason why the Editorial Board of SurgeryU created a whole library for Full-Length surgeries in SurgeryU – https://surgeryu.com/listing;keyword=FULL%20SURGERIES;search=page. I am happy to announce that we have published the 18 live surgeries from the 2020 Annual Congress on SurgeryU. I invite all of our members to have a "front seat to greatness" and watch these phenomenal procedures by expert surgeons.
Speaking of expert surgeons, I also invite all members to watch the two webinars celebrating 50 years of AAGL and pioneers of our field. The first webinar featured Drs. Tom Lyons and David Redwine – https://bit.ly/3fi8IaI and the second featured Drs. Harry Reich and CY Lui – Webinar Registration – Zoom. These surgeons revolutionized our field and were some the first to ever perform live surgeries. The webinars are filled with interesting anecdotes, time tested wisdom, and fascinating perspective. Watching these webinars followed by the Live Surgeries will give viewers a true sense of where we started and how far we have come.
I am also happy to announce that on the heels of the well-received AAGL-IGCS Film Festival – https://bit.ly/3ur1SUU, we are in talks with our sister societies to bring our membership more content that brings together experts from all over the globe to provide educational content pertinent to MIGS and related fields. Please check the "Events" tab (provide link for tab) on the AAGL homepage for dates and times. I wish everyone a safe and enjoyable summer and look forward to some sunshine and SurgeryU!