SurgeryU Appoints a New Editor-in-Chief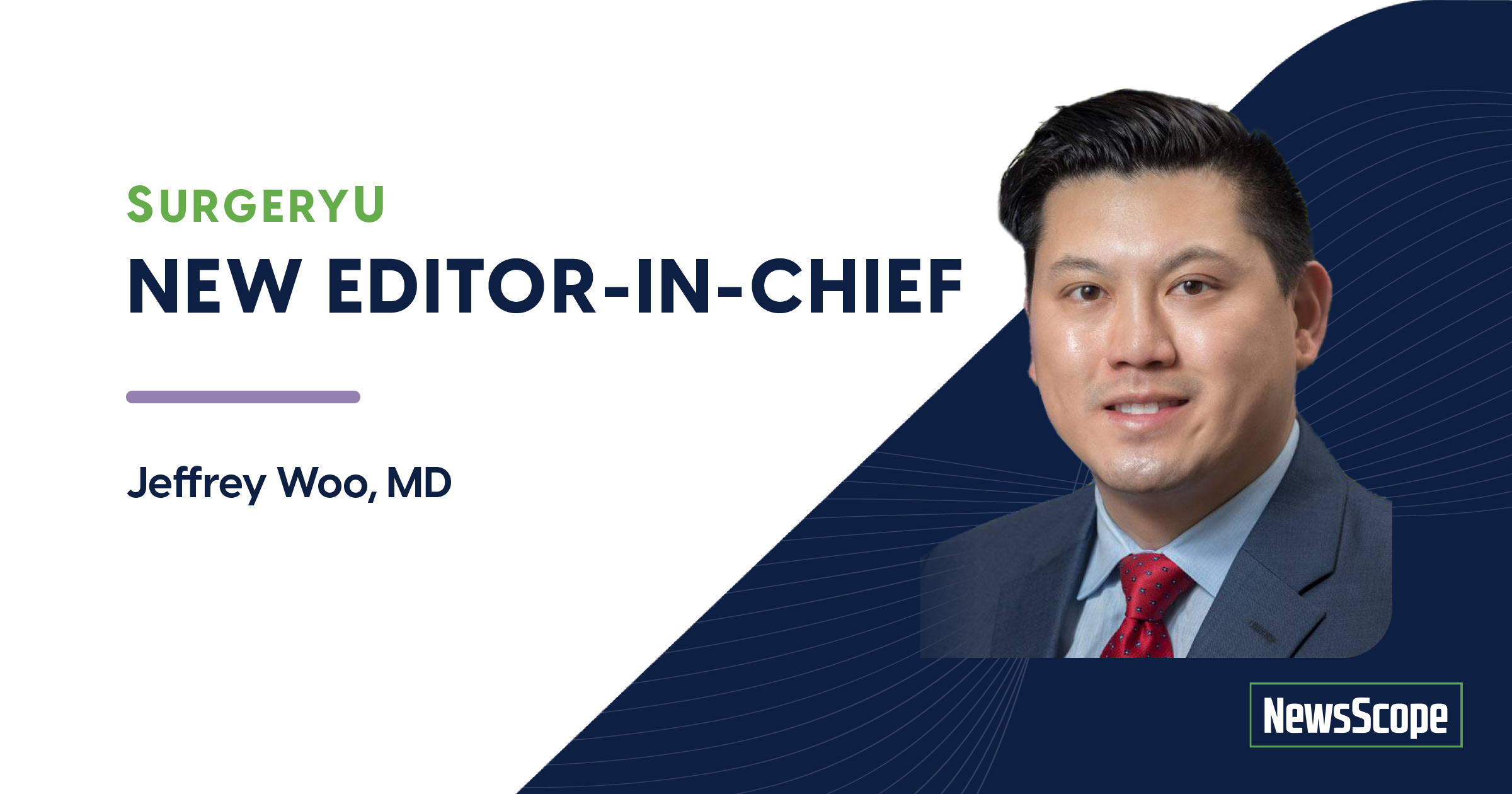 It is with excitement that I announce the appointment of the new Editor-in-Chief for SurgeryU, Dr. Jeffrey Woo. SurgeryU delivers high-quality, high-definition, peer-reviewed surgical videos to members of the AAGL through live streaming events and an on-demand video library. SurgeryU is the only surgical video library in the world dedicated to minimally invasive gynecologic surgery.
As Editor-in-Chief of SurgeryU, Dr. Woo is tasked with publishing the most authoritative, innovative, and highest quality videos to maintain the high standards of the platform. He will oversee the SurgeryU Editorial Board of Directors and together, with AAGL staff, they will develop the educational webinars calendar for the year. He will also set the media publications standards for performance and manage strategic and operational planning. Dr. Woo will manage all Interactive Media content and ensure the consistency of SurgeryU programs with the strategy and vision of the AAGL.
The SurgeryU Editor-in-Chief reports directly to the AAGL Board of Directors and provides status and development updates to the AAGL membership through periodic NewsScope articles.
Dr. Woo has served on the SurgeryU Editorial Board of Directors for the last year. In this role, he increased SurgeryU's surgical videography presence on AAGL's various social outlets (Twitter/Instagram/Facebook) up to 1700 views per post.
Surgical videography has been Dr. Woo's interest and passion for seven years. "As surgeons, we have a visual learning process, thus surgical videography is the perfect media to both learn and teach," he explained. This passion motivated him to diligently craft his own surgical video editing techniques and begin sharing surgical education videos on his social media, which now has over 11,000 followers and receives over 4,000 views every 24 hours. Dr. Woo has a unique ability to engage with his audience through education and to retain a devoted following. He will utilize these experiences to support and expand the work of SurgeryU.
Congratulations Dr. Woo! We are excited for the future of SurgeryU under your leadership!