EMIGS: Look How Far We've Come
AAGL's Essentials in Minimally Invasive Gynecologic Surgery (EMIGS) Program launched earlier this year in January, and we are proud to share where the program is now, six months later. We are happy to announce that we have 82 individual ACGME accredited residency programs participating in EMIGS. Nearly 500 residents have registered for the EMIGS Program, surpassing our initial projection for the year, and growing steadily each month. Testing is also progressing solidly, with 97 exams administered and another 101 scheduled.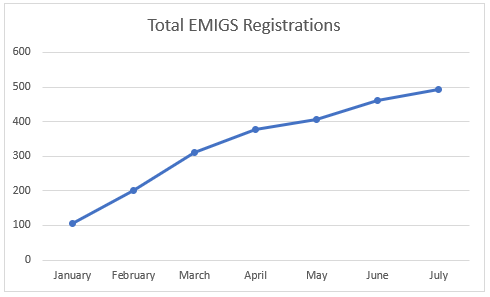 As part of AAGL's continuing efforts to make EMIGS accessible, we launched a monthly Question and Answer session titled, Exploring EMIGS. This monthly Zoom meeting hosted by the incredible EMIGS staff, Angie Diaz and Kyle Hicks, allows program administrators and residents to ask questions and hear new updates about the program. Exploring EMIGS is offered on the first Wednesday of the month at 10:00am Pacific. Keep an eye on our social media and your emails for reminders and the registration link.
Further efforts to increase accessibility to the EMIGS program include the development of printed instructional materials in addition to our comprehensive videos. Flashcards with setup images and instructions for each task will soon be sent out in the candidate test kits. These cards are a great quick reference for residents during practice and the exam, and even include a sample room setup as pictured here.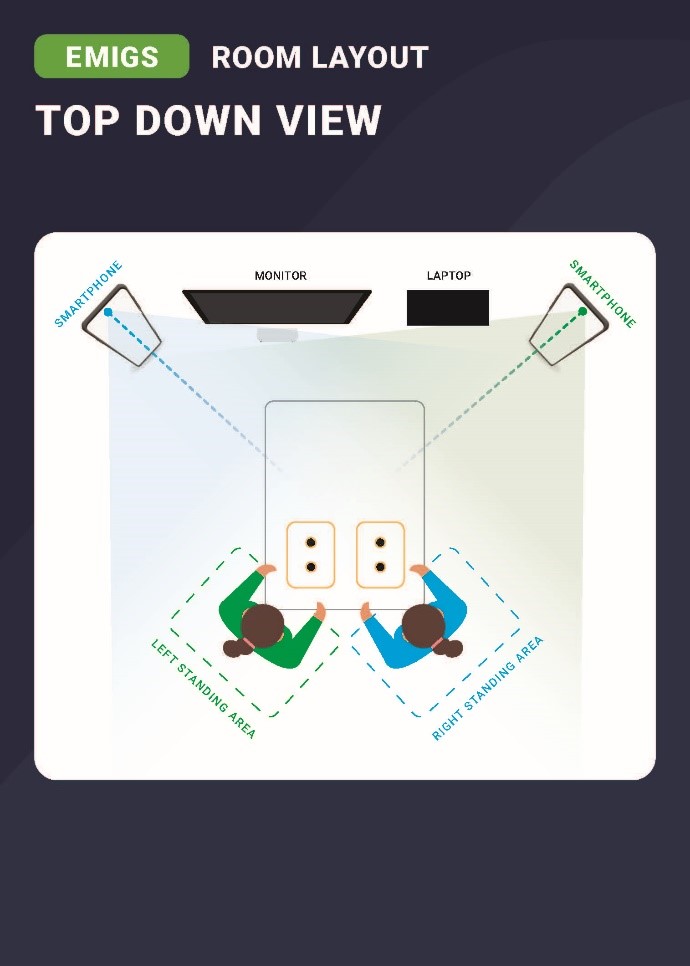 You can see EMIGS in action at any of our upcoming conferences. This month, July 27-28, AAGL EMIGS Program will have a booth at the CREOG Education Retreat in San Diego. Stop by The Westin San Diego Gaslamp Quarter, Booth 9, to see the LaparoBowl in action and learn more about the EMIGS Program. EMIGS will also be featured in the AAGL booth as well as one of the Laparoscopic Suturing PG Courses at our 52nd Global Congress in Nashville, November 5-8. Registration is open now!
Plans are underway to make EMIGS available to the international community as well, with courses and exams at the upcoming FIGO World Congress in Paris in October and FEBRASGO in Rio de Janeiro in November!
After many years of development, EMIGS is truly one of AAGL's crowning achievements. We give our sincere thanks to the EMIGS Steering Committee, the nine AAGL Boards who held the vision, and the AAGL staff who contributed to its completion. Visit the AAGL EMIGS website for more information. If you have any questions, please contact Angie Diaz, EMIGS Manager at adiaz@aagl.org.