AAGL Observership Program 2018 with Dr. Ceccaroni – Negrar, Italy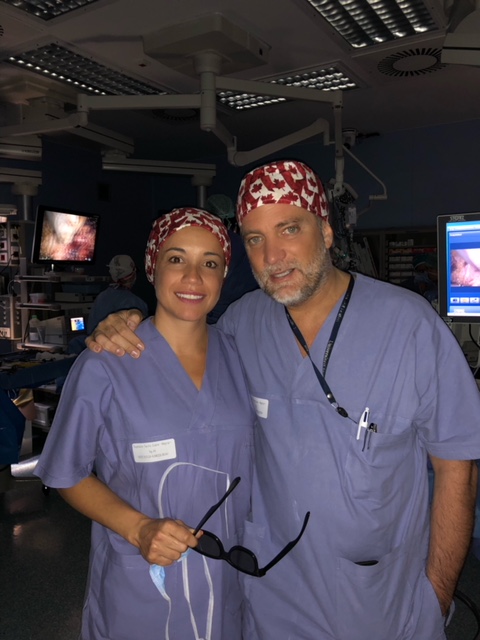 Thank you to Dr. Ceccaroni and his team at Ospedale Sacro Cuore, Negrar, Italy. This was an unparalleled learning experience that started with an auction organized by The Foundation of the AAGL at the 46th AAGL Global Congress in Washington, DC in November 2017.
Important to highlight is that observership opportunities were available for auction with 5 surgeons who were chosen for their surgical skills and experience, and my bet was on Dr. Ceccaroni. For years I have followed Dr. Ceccaroni's work on surgical anatomy and complex gynecological surgery, so this was a golden opportunity.
At Ospedale Sacro Cuore, I encountered an experienced, strong and professional surgical team that welcomed me. I was able to observe live surgery with Dr. Ceccaroni and his team for deep endometriosis and complex gynecological surgery. They are a referral center for endometriosis and they have an unprecedently large case load. Also participated in an International Course for Deep Endometriosis that was appropriately timed to coincide with my visit.
Italy is full of flavor and history that made the entire experience even more enjoyable. The culture of the city of Negrar and the hospital's science made the perfect blend.
The staff surgeons, residents and nurses felt like family, and Dr. Ceccaroni's surgical skills and knowledge exceeded my expectations. He is a one of a kind artist-surgeon with real passion for his career.
This inspiring experience will be unforgettable. I certainly would encourage AAGL to continue to foster such amazing opportunities for surgeons, because this is another excellent way to leave a legacy.