JMIG Special Issue Feature: Wading Through the Quagmire of Data with Systematic Reviews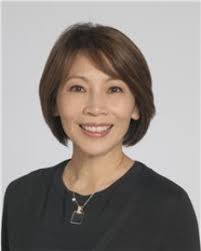 How do we navigate through the data available in the literature when existing studies are many or involve only a small series of patients? How do we make sense of the information when the incidence of the outcome of interest is rare or when study results are conflicting? A well-conducted systematic review offers the ability to collect and combine evidence from various sources so that stronger inferences and greater understanding can be made.
A good systematic review starts with a well-defined clinical question. In breaking the question into its "PICO" components—patient population, intervention, control group and outcomes—the study methodology falls into place. Performing a comprehensive literature search that is clearly described is fundamental, because a systematic review is only as good as the data from which it is derived. Not only does a good systematic review provide a critical assessment of possible biases in the primary studies, but a rigorous analysis and synthesis of the collective data are paramount. In many cases, when similar primary studies and outcomes exist, a meta-analysis is performed using statistical methods to combine pertinent numeric information.
A systematic review has the powerful ability to contribute substantially to the existing literature, but it requires an extensive amount of work. For this Special Issue, the JMIG Editorial Board challenged the community with a series of invited review articles that examined the impact of multiple important perioperative factors in minimally invasive gynecologic surgery (MIGS) on patient outcomes. The review papers in this issue carefully evaluate the role of such preoperative practices as the routine use of diagnostic tests for surgical clearance, need for bowel preparation, and venous thromboembolism prophylaxis. The roles of surgeon volume, intraoperative patient positioning practices, and implementation of the enhanced recovery after surgery (ERAS) protocol in MIGS on perioperative complications are separately assessed. In the midst of an alarming opioid epidemic, the challenging issue of pain management in MIGS is critically examined. Finally, but just as importantly, is a review of the literature on the effect of MIGS procedures, such as hysterectomy and endometriosis resection, on patients' quality of life.
JMIG is proud to feature this group of authors who stepped up to the rigorous task of conducting a thoughtful systematic review. We are also thankful to our group of dedicated reviewers who upheld the stringent requirements necessary for a meaningful contribution. May these articles provide you with greater insight as you wade through the quagmire of data in our continually evolving field.
Check out the latest issue of JMIG at
https://www.jmig.org/issue/S1553-4650(19)X0002-3