What a Great Year it has Been for Women's Health and the AAGL!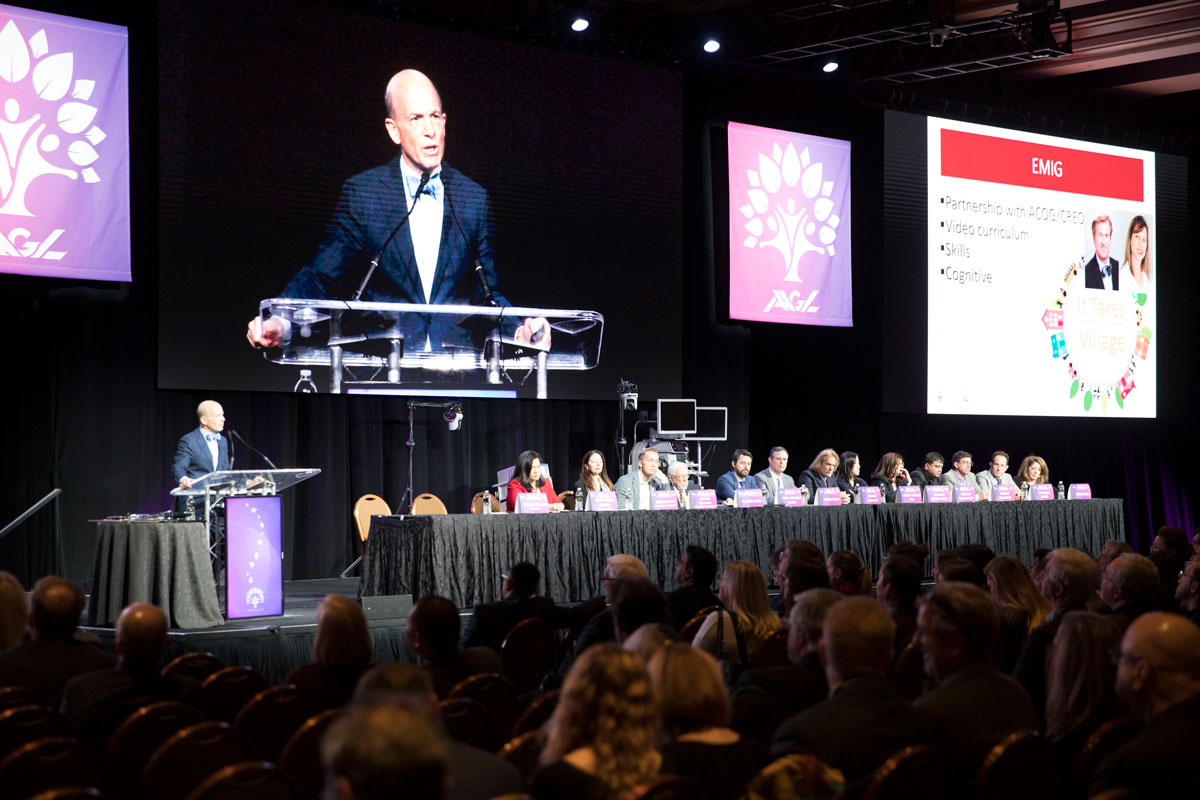 AAGL's media platforms are going strong. JMIG, our premier journal, has seen a rise in its Impact Factor (the key metric of journal success) essentially doubling in the last few years under Dr. Tommaso Falcone. SurgeryU has been completely successfully revamped with many new features and strengths. The AAGL LISTSERV continues to be an outstanding forum for communication and exchange of ideas. The AAGL NewsScope has been relaunched as an all-electronic platform which will increase its functionality and features. Furthermore, we are playing off the strengths of each of our offerings, collaborating within our society with new initiatives such as links to SurgeryU videos on the LISTSERV, JMIG social media outreach, and interactive features and search capability in NewsScope.
Our international membership is stronger than ever, representing 47% of our society. In addition to our Global Congress (which will be held in Vancouver, BC, Canada), the AAGL has had an increasing number of meetings both within and outside the United States. This coming year we are partnering with SEGi (the Italian Society of Gynecologic Endoscopy) in Florence, Italy; the IAGE (Indian Association of Gynaecological Endoscopists) in Ahmedabad, India; the ISSA (International School of Surgical Anatomy) in Verona, Italy; and FECOLSOG (the Colombian Federation of Obstetricians and Gynecologists) in Medellin, Colombia.
In very exciting news, we are hoping to be the host platform for the world's surgical videos via our incredible SurgeryU. Our lofty goal is to offer free webspace for both United States based and International societies to put their premier videos on SurgeryU. This should be an incredible resource to both trainees and surgeons at all levels throughout the world! We are working initially with American Urogynecologic Society (AUGS), Indian Association of Gynaecological Endoscopists (IAGE), Australasian Gynaecological Endoscopy & Surgery Society (AGES), and the International Pelvic Pain Society (IPPS). AAGL members, along with the members of these societies, will have free access to all the shared video content across the entire website.
We are developing patient information sheets on surgical procedures. These sheets will help you guide your patients and facilitate your documentation and pre-operative discussion.
Our Fellowship in Minimally Invasive Gynecologic Surgery has never been stronger and is now fully integrated within the AAGL, so we can take advantage of each other's strengths. FMIGS continues to be the most competitive fellowship in Ob/Gyn based on the number of applicants for available spots. There are 46 current programs and we just approved our first international site. Partnering with ABOG and the ACGME, we are close to having the designation of Focused Practice Recognition which is a new accreditation status to recognize and elevate our highly experienced practitioners of MIGS.
The Essentials in Minimally Invasive Gynecology (EMIG) is one of AAGL's most ambitious endeavors ever and this has been its banner year. Partnering with ACOG and CREOG we are fine tuning our video curriculum in MIGS along with a written and simulation skills test. The possibilities are endless for EMIG, including testing our fellows, being a critical part of residency training programs, and offering recognition of surgical skills for our international colleagues.
It has been a true privilege to serve as your President this past year. I look forward to seeing AAGL continue to grow and flourish.
---