Worldwide Education Live on SurgeryU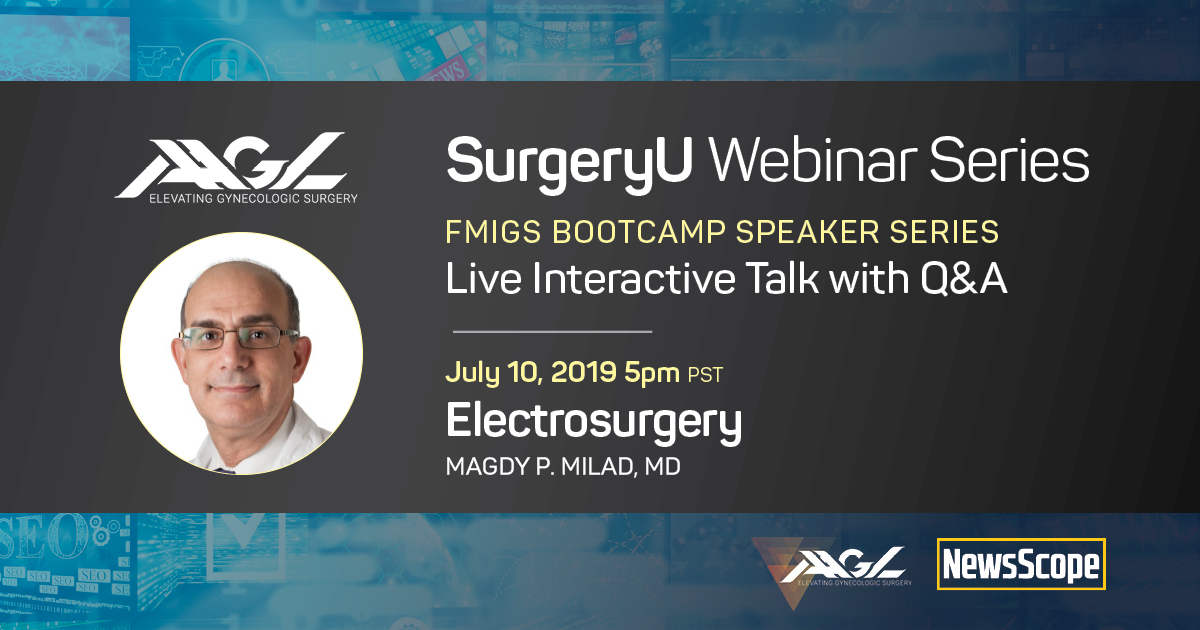 Over the last four months in conjunction with the FMIGS Board, AAGL/SurgeryU has been playing host to the FMIGS Boot Camp Speaker Series. This series thus far has consisted of live talks presented by Drs. Siedhoff, Lee, Hibner, and Robinson on a range of GYN topics. The series was born out of a need to provide content for fellows to watch in advance of attending the FMIGS Boot Camp this August in Phoenix, Arizona. The result has been well received and watched live by not only Boot Camp Fellows but AAGL members in 43 countries. The live interaction with Q&A between the participants and the presenters has been the best part of the exchange.
If you missed a talk or haven't been able to join in, it's not too late, as there is still one more live talk to round out and close the series. Dr. Magdy Milad will be joining us live to present his talk on Electrosurgery on Wednesday, July 10th.
The other talks presented are also available on-demand at SurgeryU.com. Just sign in using your AAGL member credentials.
To register for the July 10th LIVE webinar, go to http://bit.ly/bootcampspeakers and don't forget to bring your questions!
Speaker: Magdy P. Milad, MD
Topic: Electrosurgery