Enhanced Recovery After Surgery (ERAS) Guideline Published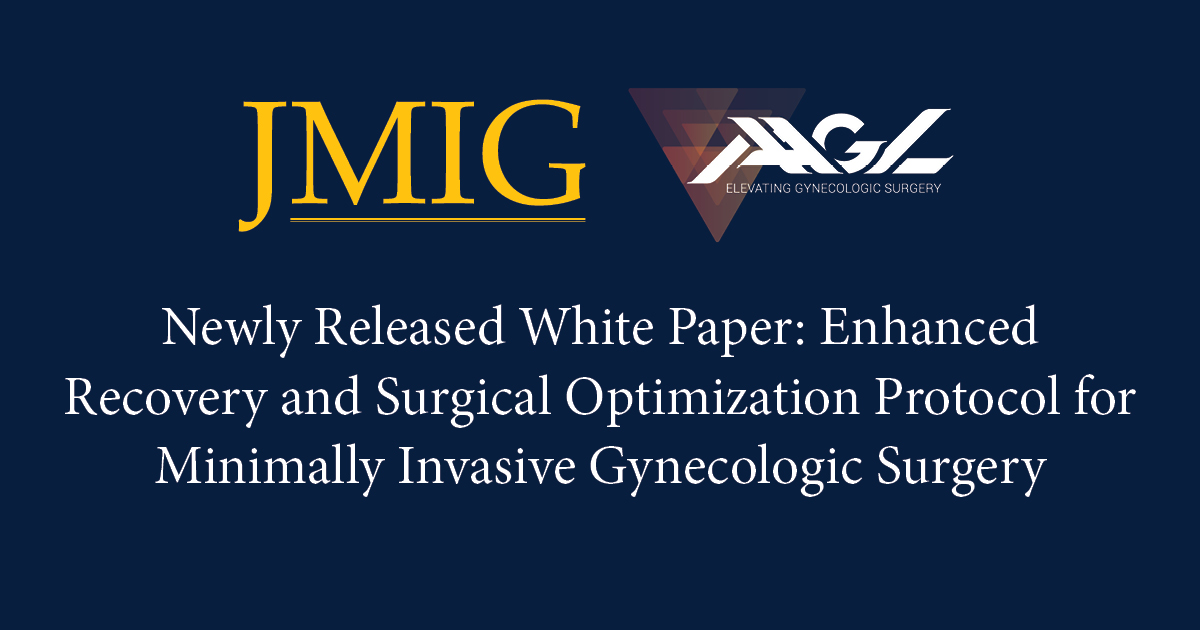 The AAGL is thrilled to announce the first Enhanced Recovery After Surgery (ERAS) guideline dedicated to standardizing and optimizing perioperative care for women undergoing minimally invasive gynecologic surgery (MIGS). The guideline was rigorously formulated by an AAGL taskforce of US and Canadian gynecologic surgeons with special interest and experience in adapting ERAS practices for MIGS patients. It builds on the 2016 ERAS® Society recommendations for perioperative care in gynecologic/oncology surgery by serving as a more comprehensive reference for minimally invasive endoscopic and vaginal surgery for both benign and malignant gynecologic conditions. For example, the section on preoperative optimization provides more specific recommendations derived from the ambulatory surgery and anesthesia literature for the management of anemia, hyperglycemia and obstructive sleep apnea. Recommendations pertaining to multimodal analgesia account for the recent FDA warnings about respiratory depression from gabapentinoids. The guideline focuses on workflows important to high value care in minimally invasive surgery (MIS), such as same day discharge (SDD) and tackles controversial issues in MIS, such as thromboprophylaxis. In these ways, the guideline supports the AAGL and our collective mission to elevate the quality and safety of health care for women through excellence in clinical practice. The guidelines are available for download at the present time. Click here to download the paper.
AAGL ERAS Task Force Members
Rebecca Stone, MD, MS – Chair and Corresponding Author
Johns Hopkins School of Medicine, Baltimore, MD
Erin Carey, MD
University of North Carolina, Chapel Hill, NC
Amanda N. Fader, MD
Johns Hopkins School of Medicine, Baltimore, MD
Jocelyn Fitzgerald, MD
Georgetown University, Washington D.C.
Lee Hammons, MD
Allegheny Women's Health, Pittsburgh, PA
Alysha Nensi, MD
St. Michael's Hospital, Toronto, ON
Amy J. Park, MD
Cleveland Clinic, Cleveland, OH
Stephanie Ricci, MD
Cleveland Clinic, Cleveland OH
Rick Rosenfield, MD
Pearl Women's Center, Portland OR
Stacey Scheib, MD
Tulane University, New Orleans, LA
Erica Weston, MD
Johns Hopkins School of Medicine, Baltimore, MD