JMIG: 2021 An Epic Year!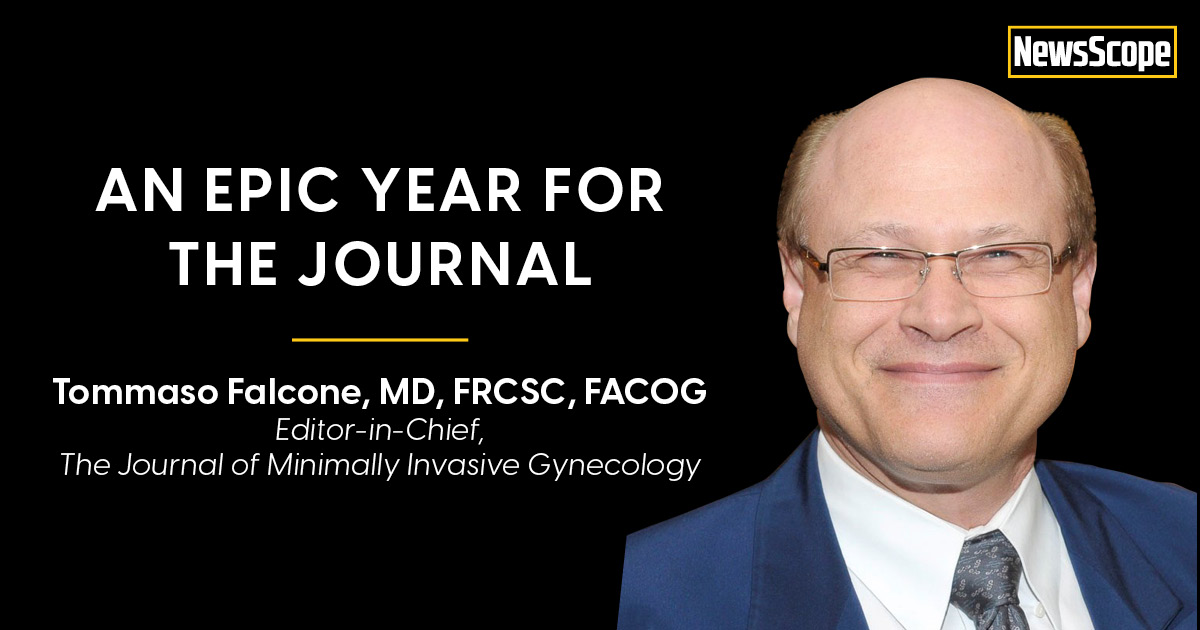 I happy to provide the AAGL membership this brief report on the status of our Journal. Our Journal has the highest impact factor (IF) of any Journal devoted exclusively to gynecologic surgery. Overall we are rated number 14 of all Journals in obstetrics and gynecology, which includes Journals that publish papers on all clinical topics (see chart). Our IF has steadily increased over the last decade, from 1.5 in 2013 to the most recent 4.1. This attests to the high quality of the manuscripts accepted and of course the outstanding critical reviews of our members. We had almost 1200 manuscripts submitted over a 1-year period. Of these over 600 were original research. Fewer than 20 % of manuscripts are accepted and even fewer case reports. More than 150 videos were submitted for publication with an acceptance rate of approximately 20%. These video publications are reported in pubmed and therefore searchable by anyone and citable in manuscripts. The highest number of accepted manuscripts are from the USA, followed by China, Italy, Brazil, Israel, Canada and France. Once reviewers have been invited to review a manuscript, it takes 10 days to receive complete reviews with 14.4 days from submission to first decision.
In 2021 we introduced a monthly issue. We established an Ethics committee to advise the executive editors on academic issues, as challenges to credibility of data are increasing. For this reason we have implemented data repository requirements for all clinical trials. This will allow any research to independently verify the interpretation of the data. Our Journal has been active in social media, under the leadership of Dr. Mireille Truong, our social media editor. This feature was launched in 2016 and we have almost 4000 followers on twitter and over 1800 followers on Instagram. Our social media scholars are actively involved in a variety of social media projects such as podcasts and Twitter Journal club. I would also like to recognize all the executive editors of our Journal, Drs. Frishman, Kho, Boruta, Abbott, Wilson and Truong as well as our managing editor Linda Michels and editorial staff Joshua Smith for the commitment to the success of our Journal. Most importantly, gratitude to our editorial board, ad hoc reviewers and authors who submit their academic work to our Journal.