Oh What Foundation Fun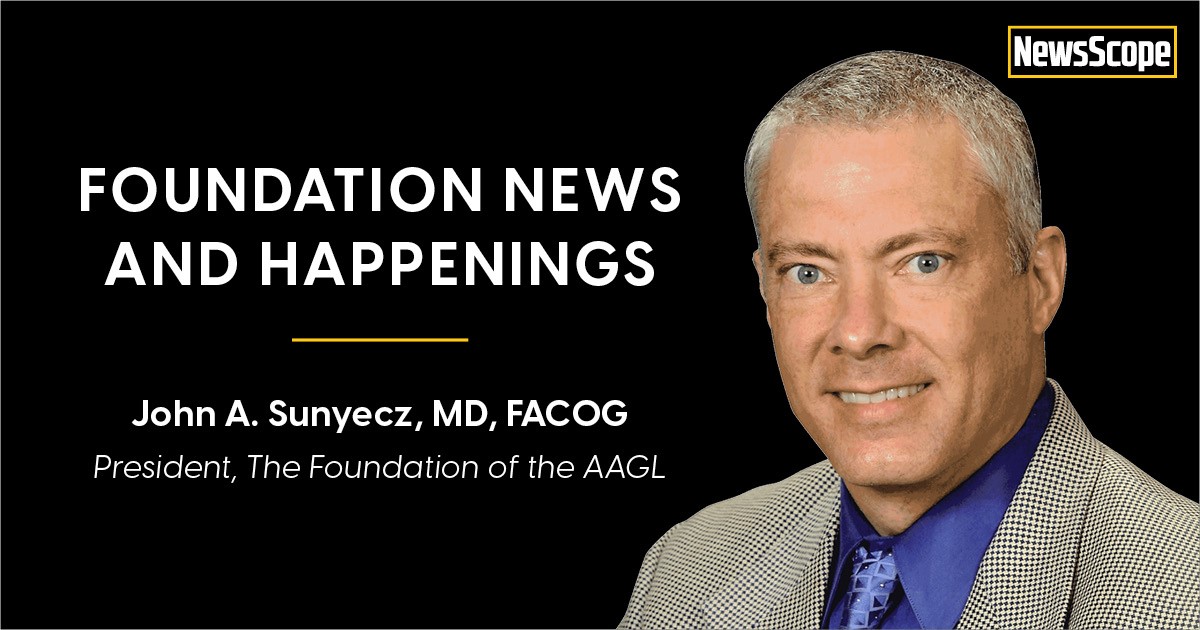 As we return from an incredible week at the AAGL's Global Congress in Colorado, I would like to thank the AAGL, on behalf of the Foundation of the AAGL (FAAGL) Board of Directors, for the outstanding Congress they hosted and allowing the Foundation to take part in its success!
When the Foundation of the AAGL Board met in April 2022, many of our board members were receiving questions about what the "F" in FAAGL meant. The Foundation board committed, at that meeting, to have a presence at the upcoming AAGL Global Congress providing AAGL members a better understanding of the great work of the Foundation and how member donations were being used.
We hope you could see the fruits of our labor as we showcased our hard work at the 51st AAGL Congress. Here's a summary of the Foundation events hosted this year:
Awarded 3 Fellows* and 1 Resident* (an incoming FMIGS Fellow in 2023!) with Noteworthy and Scientific Achievement Awards at the FMIGS Graduation.
Recognized 20 surgeons* for achievements in Excellence and Scientific work at a General Session II.
Sponsored travel for Residents and Surgeons from underdeveloped economies* through scholarships provided by our members.
Established a new endowment for Excellence in Robotics* as a Noteworthy Award presented at a General Session II.
Established a new endowment for the Charles Koh Excellence in Suturing to select the world champion from a pool of 20 surgeons (over 6 countries represented). The top 4 surgeons (from 3 countries) competed in the finals and Jay Hudgens, MD, took home the title, bragging rights and a Koh Needle Driver. Everyone had a great time, and the crowd went wild cheering on their favorite competitors!
Sold AAGL apparel as a fundraiser in the Exhibit Hall; and,
Last, we hosted THE KARAOKE party event of the YEAR on Friday, December 1st. Congratulations to Nick Fogelson, MD, for his outstanding solo HAMILTON performance of "My Shot". We had a full house with over 500 people RSVPing to enjoy this FUNdraising event where everyone laughed, danced, sang, and mingled with colleagues from around the world.
As 2022 comes to an end, I want to take a moment to say thank you to our donors for your support. Because of your generosity we are having an extremely successful year! The Foundation of the AAGL's mission is to provide opportunities for education, mentorship, global outreach, and patient advocacy with the goal of improving women's health. Next year, we are hoping to raise $500,000 to support our mission. Please join us in helping hundreds of surgeons around the world transform not only their lives, but the care we are providing to our patients.
Here are some ways you can get involved:
Show your support for the Foundation of the AAGL by making an end-of-year tax deductible gift at: https://foundation.aagl.org/donate/.
Consider donating an appreciated stock to the Foundation of the AAGL and work with your financial advisor on your taxable deduction.
Become a sustaining donor to the Foundation of the AAGL by making a monthly pledge based on what you can afford.
Fund an endowment to support awards in excellence and/or scientific achievements.
Support our global outreach program to assist in providing resources to underdeveloped economies.
Donate to patient advocacy to help us spread the word on the work of MIGS and help women find the care they need.
No gift is too big or too small and every dollar is needed to allow us to do our work to improve women's health through education, mentorship, global outreach, and patient advocacy.
If you are considering donating to the Foundation of the AAGL and/or have any questions about donating, establishing an endowment, making a bequest or other planned giving, please contact clovret@aagl.org or (714) 503-6211 for more information. We are extremely proud of the work we have accomplished in this past year and are excited to see what the future holds!
Together, and with all of you, our donors, and supporters, we will continue to make a difference by empowering progress in MIGS worldwide.
With deepest gratitude,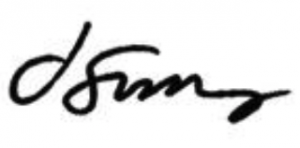 John A. Sunyecz, MD, FACOG