EMIG: Enroll Today!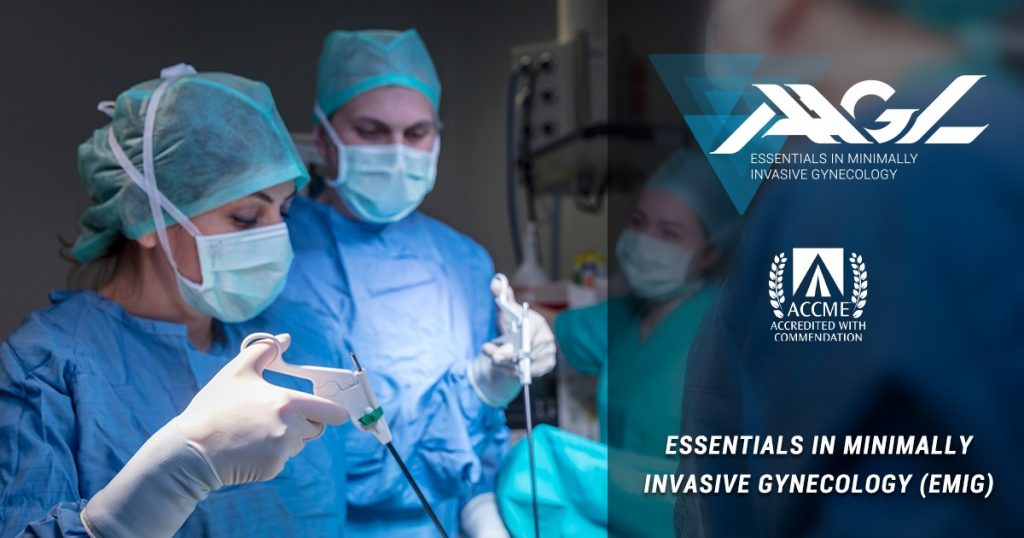 Essentials in Minimally Invasive Gynecology (EMIG) is a comprehensive program designed over the past 5 years by experts in our field for the standardized education and assessment of MIGS knowledge and skills. The program encompasses 3 main components: EMIG Didactics, EMIG Cognitive, and EMIG Manual Skills. The EMIG Didactic Program, launched in March 2021, has been extremely well received with over 500 registrants, including 62 new members joining the AAGL. We have received excellent feedback from candidates using this material to prepare for standardized exams.
This web-based didactic content consists of twelve modules designed and narrated by expert educators from the EMIG cognitive exam blueprint. The EMIG didactic content has been certified for 10.5 hours of CME credits. The videos are delivered in high definition and are available for purchase on https://www.aagl.org/emig/. This online program boasts more than 80 narrated lectures that span the gamut of evidence-based knowledge in minimally invasive gynecologic surgery, such as pelvic anatomy, electrosurgery, patient positioning, trocar placement, principles of laparoscopic and hysteroscopic surgery, complications, pre and post-operative care, and many other topics. The lectures are regularly updated with recent literature and include the following modules: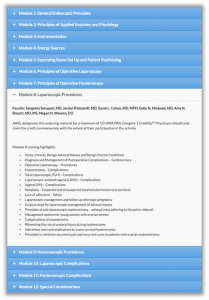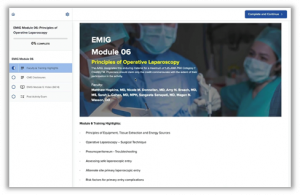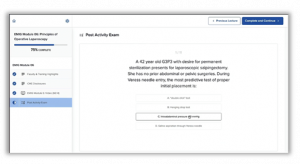 The EMIG Steering Committee is developing additional modules on topics such as Hysterectomy, Robot-assisted and Office-based procedures.
EMIG video content is also available for our international partners and organizations seeking a standardized, well-developed program for EMIG education, simulation, and evaluation.
In addition to EMIG Didactics, the EMIG Cognitive and EMIG Manual Skills exams have been validated, standard setting and passing scores have been set, and an army of stakeholders are working hard with the AAGL staff, expert psychometricians, national organizations, and industry partners to put the final touches in preparation for rolling out the exam nationally and internationally.
This tremendous progress could not have been possible without the dedication, tireless efforts and hours volunteered by our subject matter experts, AAGL members and the AAGL staff. A special thank you must also be given to my Co-Chair, Dr. Barbara Levy and a huge shout out to each one of you! With your heartfelt enthusiasm and belief in the mission, the EMIG program will soon be centerstage in MIGS Simulation and Evaluation!