AAGL22 Global Congress Theme Announced!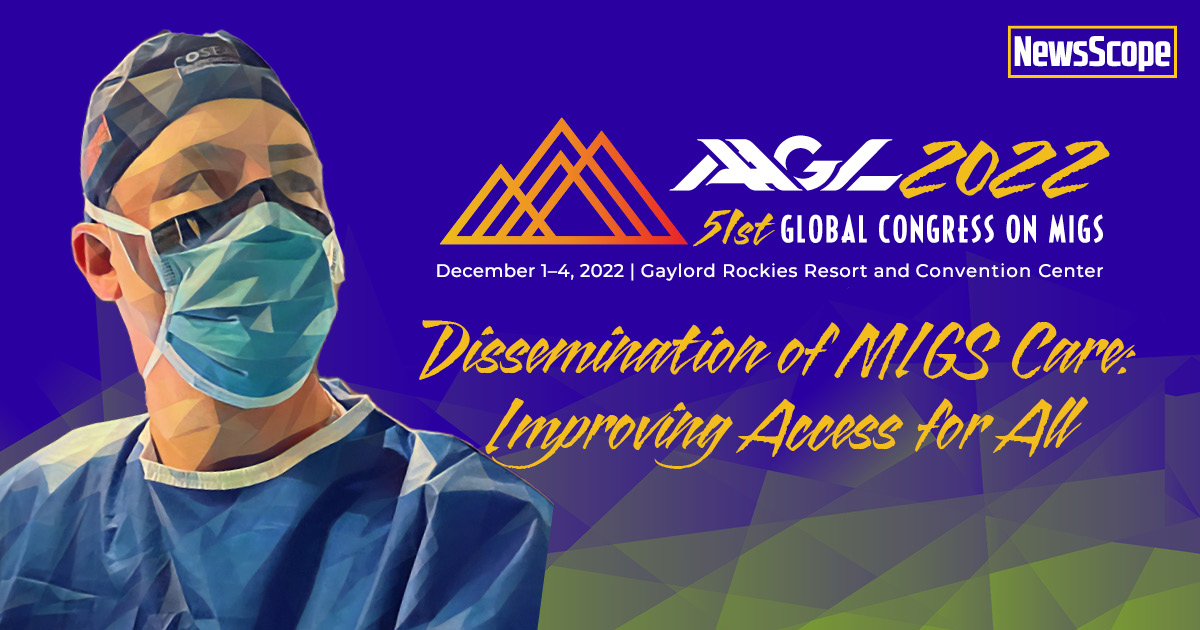 It is my tremendous honor to serve as the Scientific Program Chair for the 51st Global Congress of Minimally Invasive Gynecology in beautiful Aurora, Colorado, December 1-4, 2022. For newer surgeons, the Global Congress provides the further training and role modeling needed to become a better surgeon. For those more experienced, it provides the most up-to-date, best practices to keep us sharp and on a growth trajectory. It also enables us to assess the latest technology and practices of our global community of MIGS surgeons. Ultimately, however, the Global Congress aims to improve care for our patients.
In the process of soliciting feedback for program content, I learned that many of you share my concerns about limited access to high quality MIGS care for many women. These disparities are not just evident in underserved rural areas or developing countries, but also exist in large urban areas, like Washington DC, where I live. With our combined wealth of experience, we are best positioned to identify ways to improve access to quality MIGS care to all women, including those in underserved populations. It is this thought process that inspired the theme for this year's Congress: Dissemination of MIGS Care: Improving Access for All.
Our program has been thoughtfully designed to include education on all modalities of MIGS access, including low-cost vaginal surgery, vNOTES, hysteroscopy, laparoscopy, and robotics. We will also explore disparities in access to care during our very popular AAGL MED Talks. These short, information packed, TED style presentations will be held during General Sessions and are sure to kick start brainstorming for solutions.
To "democratize" participation and better tap the wealth of talent within the AAGL, this is the first year that members were asked to submit their ideas for programs to be included at the Global Congress. The response was overwhelming, and we received a wealth of excellent course suggestions, panel ideas, and potential MED Talk topics. We have also focused on diversifying the faculty this year to include a combination of young and experienced faculty, physicians from developing countries, and female surgeons. As a result of this intentional planning, 50% of this years' faculty are women.
The SPC is now finalizing the program and I can tell you; this is a Congress you won't want to miss. Along with the focus on our theme, it is packed with high-quality, cutting-edge training through PG courses, riveting panels, stimulating MED Talks, and progressive live surgeries. I invite you to join me and your colleagues from around the world at the premier MIGS event of the year!
Registration will open soon! I look forward to seeing you there! Bookmark the official Congress website to stay in the know: https://congress.aagl.org/