Sneak Peak: AAGL22 MED Talks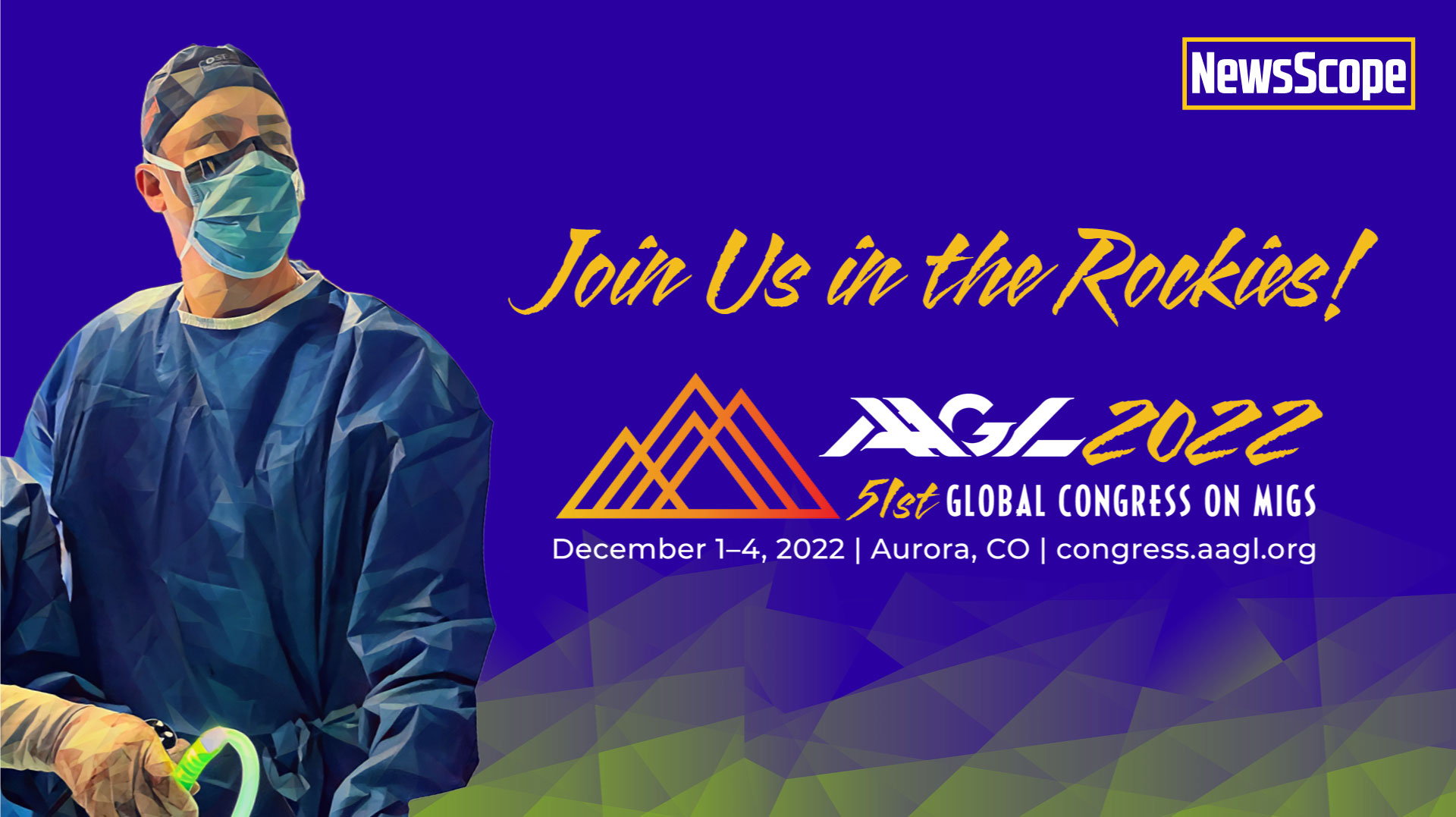 The AAGL Global Congress is the premier event for minimally invasive gynecologic surgery where MIG surgeons from around the world gather to share ideas, review best practices, and network. Emboldened by this year's theme, Dissemination of MIGS Care: Improving Access for All, we will seek to identify solutions for improving access to quality MIGS care for all women, including those who are in underserved populations. Planning for the 2022 Global Congress is well underway, and I wanted to take this opportunity to highlight some of the spectacular AAGL MED talks planned for the annual meeting. These 15-minute, "TED" style talks are efficiently designed to capture your attention and deliver high-quality content from a diverse array of talented faculty.
In AAGL MED Talk, Shattering the Glass Ceiling for Surgeons, Dr. Fariba Mohtashami will utilize her personal story to reveal societal stereotypes, discuss the gender pay gap, and make us ponder the status-leveling burden many face in the world of surgery. This talk will explore ideas for elevating the status of gynecology among other surgical specialties and introduce strategies to shape ideas into actions that close existing pay and opportunity gaps.
In AAGL MED Talk, Safely Introducing New Technologies in Gynecologic Surgery, Dr. Cheryl Iglesia will discuss several devices designed to improve the treatment of common gynecologic issues that been the subject of national panel hearings and litigation. She will discuss common themes, communication related to device outcomes and adverse events, and the patient reported outcomes that matter most when evaluating new devices.
In AAGL MED Talk, Surgical Catastrophe. "Chicken Soup" for the Second Victim, Dr. Jose "Tony" Carugno will discuss the psychological impacts of being involved in a case with an adverse surgical outcome. This includes identifying the signs and symptoms of trauma and developing strategies to support physicians' mental health.
Registration is open! An early bird discount is available for AAGL members who register before September 23rd. As an all-inclusive venue, the Gaylord Rockies Resort and Convention Center will hold our housing, conference rooms, dining options and social activities all under one roof. After you register for the meeting, you will be sent a link to secure your hotel reservations at AAGL's discounted rate. For more information and to register, please visit the 2022 Congress website. I look forward to seeing you all in Colorado!