Education Line-Up at AAGL22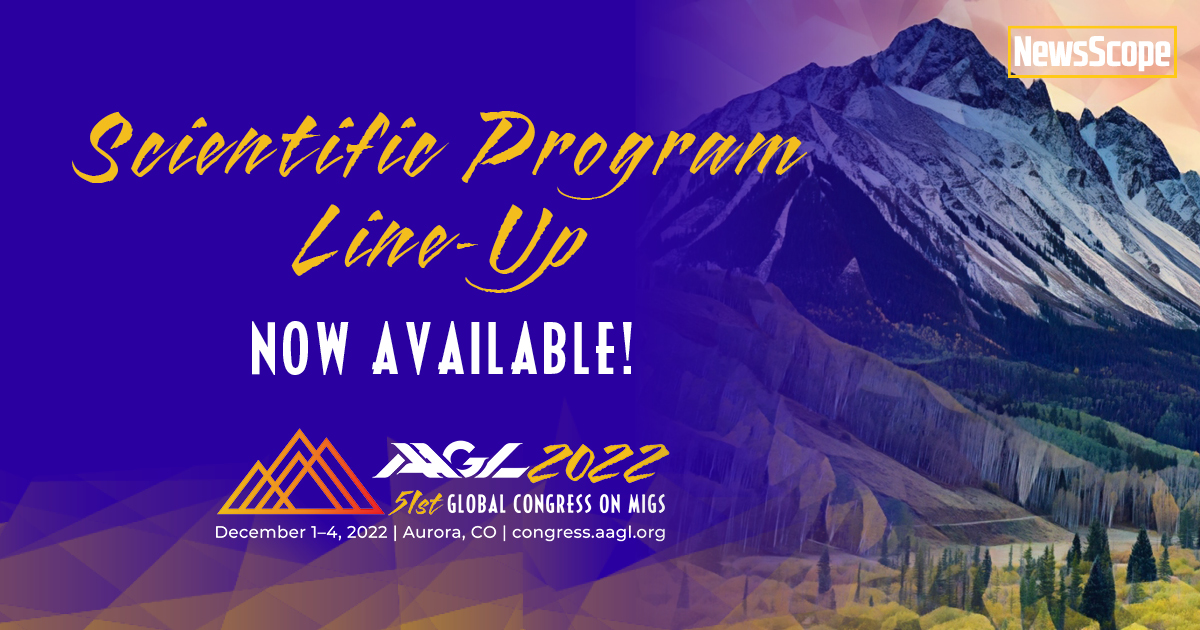 We are now less than 3 months away from the most anticipated event of the year, the 2022 AAGL 51st Global Congress in beautiful Aurora, Colorado. If you haven't registered to attend, or begun arranging your travel, now is the time!
In order to pique your interest, I want to highlight some of the amazing content that will be available at the Global Congress! On Thursday, December 1st, we have several intensive, hands-on labs and courses with limited seating. You will see the option to register for these labs and courses when you complete your Congress registration. They are filling up quickly, so I encourage you to reserve your seat soon!
Co-Chaired by Drs. Nucelio Lemos and Christian Campian, the Nerve Sparing Part II lab will teach participants to describe the anatomy of the intrapelvic nerve bundles, utilize the process necessary to develop the retro-rectal space, describe and identify the bladder nerves, ureter and uterine vessels, and recognize and avoid complications. Two participants and one experienced faculty will be assigned per cadaver to give each attendee the opportunity to operate, assist, and observe in a rotational format as they are guided through a series of dissections steps.
We are also proud to present a simulation lab on Advanced Hysteroscopy chaired by Drs. Miriam M.F. Hanstede and Sergio Haimovich. Through this lab, participants will update their operative hysteroscopy skills including septum resection, adhesiolysis, timing and removal of retained products of conception, and hysteroscopy for uterine malformations.
This year we have a unique opportunity for those seeking to the learn the mindset and skills necessary to be a great surgical coach. Chaired by Dr. Caprice Greenberg, the Surgical Coach Training Course consists of a 6-hour session with a hands-on didactic component, interactive reflection, and small group breakouts to apply coaching skills. All participants will become certified coaches through the Academy for Surgical Coaching and will be eligible for future coach/trainee pairing if interested.
Learn about the latest robotic technology developed by some of the greatest leaders in the industry. In the Robotics Course, Chaired by Drs. Arleen Song and Peter Lim, faculty will present 15-minute lectures on robotic equipment for simulation from Intuitive Surgical, Momentis Surgical, and Asensus (Senhance). AAGL is fortunate to have two systems from each company that will give participants the opportunity to test drive the equipment. They will also be able to ask questions of the faculty members assigned to each simulator. There is no charge for this course, however space is limited, so please register.
Thursday morning also marks the opening of the highly anticipated Exhibit Hall. Over 70 exhibitors have staked their claim to present this year. Attendees can expect to see premieres of the latest technological advancements in women's health. Be sure to visit the AAGL EMIGS Booth for a full demonstration and the opportunity to test it out! You will also enjoy new product theaters opening each day with demonstrations of the latest technology.
You won't want to miss the Foundation of the AAGL's first annual Charles Koh World Suturing Championship, a live competition held on Thursday, Dec 1, 6:30pm-8:15pm, in the Exhibit Hall. If you think you have what it takes to claim the title of World Suturing Champion, complete an application by September 30th.
New this year! The AAGL Suturing Café will be hosted in the Exhibit Hall (non-CME) and will feature 30 suturing stations where expert faculty will instruct attendees for a personalized learning experience. The Suturing Café, open twice daily on Friday, December 2nd and Saturday, December 3rd, will cover the fundamentals of laparoscopic suturing, from basic to advanced, in a dry lab setting. Regardless of your skill level, faculty will help you improve your confidence and competence in your operating room. Only one time slot is permitted per attendee, there is no charge, and reservations are limited.
To view the full scientific program, click here or please visit AAGL22 Global Congress – Aurora, CO – Dec 1—4, 2022!
See you in Colorado!