Board of Directors Call for Nominations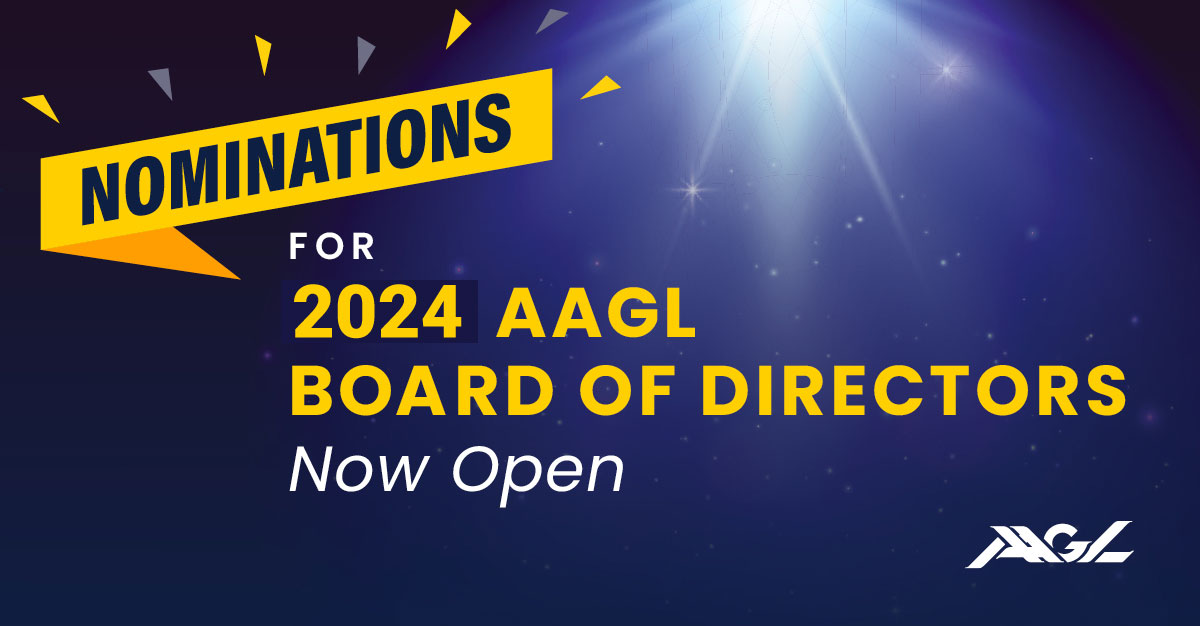 At this time each year we invite those with leadership qualities in our membership to submit a nomination to serve on the AAGL Board of Directors. If you have a heart for service, a belief in the influence and effectiveness of the AAGL, and a passion for empowering progress in MIGS throughout the world, perhaps joining the AAGL Board of Directors is the right move for you!
Each year, the AAGL places a call for nominations and elects five new Board positions in accordance with the AAGL bylaws. These elected positions begin in January 2024. All nominees must be AAGL members in good standing. We are currently accepting nominations for the following positions:
Secretary-Treasurer:
The Secretary-Treasurer serves a four-year term ascending from Secretary-Treasurer to Vice-President, President, and Immediate Past-President. Secretary-Treasurer candidates must have served a previous two-year term on the Board of Directors and abide by the zero-tolerance conflict of interest policy established for the Executive Committee of the Board of Directors. To review the Conflict of Interest policy click here.
Board Directors:
In addition, nominations are being accepted for four Board Director positions. These positions are for two-year terms. Two of the four positions will come from nominations in the General Membership. One Director position will come from the Pacific Rim/India/Asia region, and one will come from the Mexico/Central and South America region.
You may submit the name of a peer for nomination, or you may self-nominate. If you self-nominate, please also submit a vision statement (500 word maximum) and your current curriculum vitae to nominations@aagl.org.
The deadline for nominations is July 14, 2023, by 11:59pm PDT.
In addition, this year the AAGL Board of Directors will seek a new International Secretary and Medical Director, by invitation only. These two positions must have previously served on the AAGL Board of Directors for two years and, as members of the Executive Committee, must abide by the AAGL Conflict of Interest policy. These positions are appointed by the AAGL Board of Directors through an interview process.
The International Secretary serves as the AAGL "Ambassador" for countries other than the U.S. and represents those countries' interests at the AAGL Board level. The International Secretary is also responsible for expanding teaching programs and membership throughout the world. The Medical Director serves as the primary medical resource and quality assurance on all issues pertaining to the AAGL. This includes representing the AAGL among other medical societies, monitoring all committees that are involved with practice, and serving as a medical consultant to AAGL staff.
Become an influential voice that shapes the future of the AAGL and contributes to growth in our profession. We look forward to reviewing your nominations!