Make the MOST of Your Visit to Vancouver!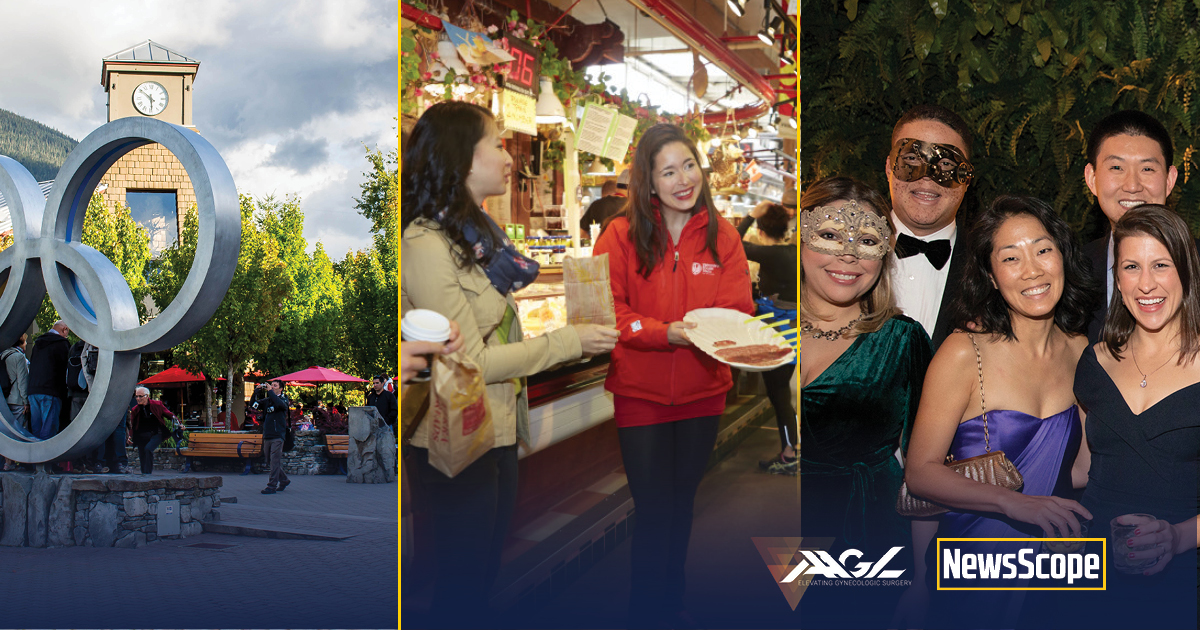 This month I am excited to announce the launch of the newly designed AAGL Foundation website and share with you how you can get involved in the incredible work of our Foundation. Empowering progress in minimally invasive gynecologic surgery and improving women's health care is the passion of the Foundation and each member of the AAGL.
I encourage you to get involved and support the Foundation in building the financial resources needed to fulfill their mission of providing opportunities for education, research, technology and global outreach with the ultimate goal of improving women's health. The Foundation uses their fundraising campaigns to fund teaching grants, research, global outreach, mentorship, periodic awards for scientific accomplishments and other initiatives that improve the health of women worldwide. Together we can make a difference! Be sure to visit the Foundation website where you will be inspired by our vision, goals and various endowments. You can donate directly on our website or provide support by attending the incredible events at this year's Global Congress.
Get your tickets early and join thousands of your prestigious colleagues in beautiful Vancouver B.C., Canada, November 9-13, 2019. This year's Congress will be an incredible experience with full representation from experts in our field worldwide. While you are there, be sure to check out the AAGL Foundation's Lounge where we will be holding an exciting fundraising campaign to support the mission of the Foundation.
I also invite you to join me at this year's Presidential Gala. The theme this year is a James Bond style, glitz and glamor, Casino Royale. This is a Foundation "FUNdraiser" held on Tuesday, November 12th and is an event that you do not want to miss! Your ticket supports a great cause and gets you an evening of gaming, dancing, food, drinks and fun with friends old and new! During your stay get to know the sights and sounds of Vancouver! Visit beautiful Whistler, the North Shore and downtown sites or spoil the "Foodie in You" with a visit to Granville Island. Reserve your place on one, or all, of the "experience" tours hosted by the AAGL Foundation! Proceeds benefit the mission of the Foundation.
I look forward to seeing each of you at this year's 48th Global Congress and Foundation Fundraising events!!
Fast links:
Explore the Foundation of the AAGL Website: https://foundation.aagl.org/
Donate to the Foundation Here: https://foundation.aagl.org/ways-to-give/
Register and Purchase your Annual Congress Tickets Now! https://2019.aagl.org/
Get your Presidential Gala: Casino Royal FUNdraiser Tickets Here: https://2019.aagl.org/attend/tours/
Sign up for a Fabulous Tour: https://2019.aagl.org/attend/tours/