Advanced Laparoscopic Anatomy Workshop – Overview of an AAGL Tradition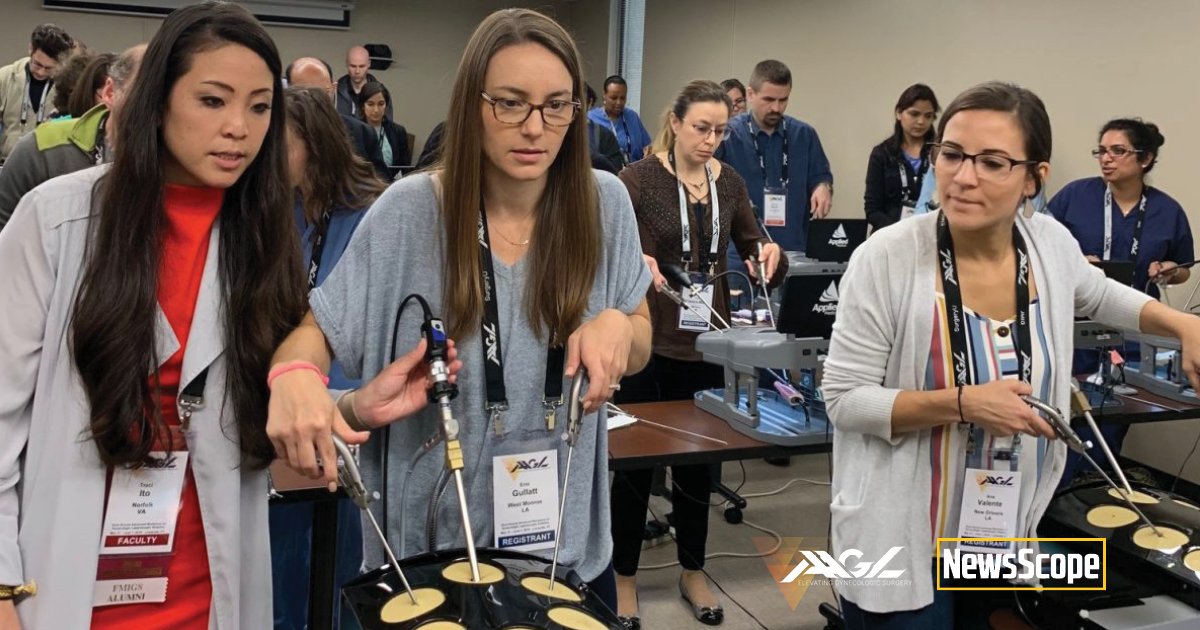 The Annual Advanced Workshop on Gynecologic Laparoscopic Anatomy and Minimally Invasive Surgery is not only a course designed for gynecologists to strengthen and advance laparoscopic skills, suturing, and identification of retroperitoneal anatomy, but it is also a tradition. This was the 22nd year of the two-day cadaver course with faculty comprised of current and past University of Louisville MIGS fellows as well as expert gynecologic surgeons and past AAGL presidents.
As I reflect on my time as a fellow, my mind was focused on the seemingly endless nights on call, participation in regular resident anatomy and skills labs, and the almost daily challenge of navigating the anatomic intricacies of a pelvis with stage 4 endometriosis in the operating room. However, amidst all my clinical duties and responsibilities, I took time to ruminate on the objectives of the course.
Participation in the course was the perfect opportunity to reinforce and impart the knowledge that I've acquired during training at the University of Louisville under the tutelage of Dr. Resad Pasic, a world-renowned minimally invasive gynecologic surgeon. Dr. Pasic takes great passion in hosting this course which exposes gynecologic surgeons to pertinent high-yield gynecologic topics and the surgical skills to grow their surgical repertoire. In the two years I have participated, this passion became contagious. I was able to put aside the daily rigor of being a fellow and was able to see the bigger picture. I see now how far I have come, what I have learned and that I am capable of teaching others the lessons that I have acquired throughout my training.
In the last 22 years, the annual workshop has attracted over 800 participants of diverse backgrounds from the U.S and abroad, with varying laparoscopic skills and experience. Their willingness to learn and to cultivate their passion for gynecologic surgery for the betterment of the patients they serve is what inspires courses like this. It is a privilege to teach and train such dedicated providers. It is also a great honor to stand among the 19 University of Louisville MIGS fellows and be a part of this legacy of surgeons and educators.
The annual workshop is organized by AAGL in late spring. It is an extensive two-day advanced course exposing participants to the knowledge and expertise of FMIGS trained laparoscopic surgeons who will guide them through didactics and hands-on laparoscopic suturing and cadaveric sessions. The course covers demonstration of pelvic sidewall dissection, localization of the ureter and retroperitoneal blood vessels, preparation for laparoscopic hysterectomy, laparoscopic cuff closure and much more. 2020 course information will be available late winter on aagl.org/events.