Why So Many Blind D&C's?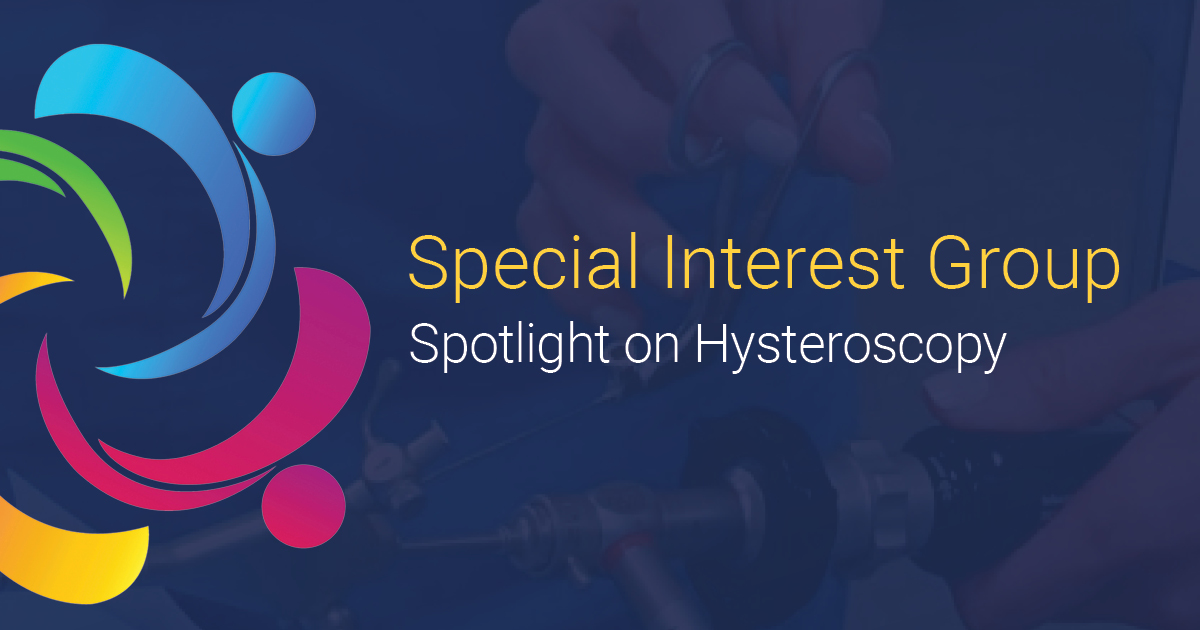 While attending the Global Congress on Hysteroscopy this past spring, I was impressed at the quality of work being done in the field of hysteroscopy. Long-removed from its days as a simple diagnostic adjunct, hysteroscopic instrumentation and techniques have advanced to the point that simply referring to ourselves as hysteroscopists may be understating what we do. To better describe the scope of our field, Professor Sergio Haimovich recently suggested the concept of a "uterine endocavitary surgeon."
I recently evaluated a patient with persistent abnormal bleeding who had undergone multiple D&Cs without improvement of her symptoms. We performed a diagnostic hysteroscopy via a vaginoscopic approach. This revealed remnants of a large uterine polyp which was subsequently removed in the office. Unfortunately, this is not an uncommon clinical scenario. As this example demonstrates, there continues to be a significant gap in clinical practice. Interestingly, this is far from a new concern. Since the late 1950's the utility of blind D&C has been evaluated in the literature. (Word B et al)1, (Grimes DA) 2, (Emanuel MH, et al) 3.
The inadequacy of D&C as a diagnostic tool is well described in the above references. While there are several diagnostic options to consider, hysteroscopy has proven to be the gold standard in evaluating intra-cavitary pathology in symptomatic women. (Grimbizis GF et al) 4. Small diameter operative hysteroscopes allow for direct visualization of the uterine cavity, directed biopsy of focal lesions and visually guided curettage when combined with intrauterine tissue removal systems. Not only is D&C a poor diagnostic tool, it also has lack of therapeutic efficacy as it is more likely to miss lesions or result in incomplete removal of lesions (Bettocci S, et al) 5. Small diameter operative hysteroscopes often require little to no dilatation of the cervix. When employed with vaginoscopy, this affords the opportunity to perform diagnostic procedures and several operative procedures in an outpatient setting, removing the cost, time, and risk of anesthesia. There is literature supporting the use of hysteroscopy in the diagnosis and treatment of abnormal uterine bleeding in the setting of polyps (Clark TJ, et al) 6 and submucous leiomyoma (Di Spiezio Sardo A, et al) 7. Uterine conserving therapy may have additional benefits as hysterectomy, even with ovarian preservation, and may not be as inconsequential as once thought (Laughlin-Tommaso SK, et al) 8.
Blind D&C is commonly performed in the setting of miscarriage and retained products of conception. Recent data suggests D&C in this setting may pose additional risks. A recent systematic review suggests D&C could increase the risk of subsequent preterm birth (Lemmers M, et al) 9. In patients with infertility, D&C appears to negatively impact endometrial thickness with the number of D&C having an additive effect (Azumaguchi A, et al) 10. As opposed to blind curettage, hysteroscopic removal of RPOCs appears to be effective and results in fewer post procedure intrauterine adhesions and less chance for incomplete evacuation (Hooker AB, et al) 11, (Rein DT, et al) 12.
While it is difficult to justify routine first line D&C in the above situations, there remain limited clinical scenarios where a D&C may be appropriate. There will be settings where the resources required to perform hysteroscopy may not be available. As technology continues to advance, it is my hope that hysteroscopy equipment will become more accessible. As proponents of hysteroscopy, we need to continue to promote and educate on the diagnostic and therapeutic benefits of direct visualization of the uterine cavity. We need to partner with industry to continue to develop and improved technology. We need to be innovative and continue to refine our surgical techniques while evaluating our results with scientific rigor. In an effort to understand more about the current state of hysteroscopy, the AAGL Hysteroscopy SIG recently distributed a practice pattern survey. Thank you to those of you who took the time to fill this out and return it.
AAGL has six active special interest groups (SIGs) that are focused on specific subspecialties within minimally invasive gynecology. SIG participation is an exclusive benefit of membership. If you are interested in helping us continue to close this gap in clinical prractice, please consider particpation in the Hysteroscopy SIG as we embark on this noble cause.
For AAGL membership or SIG information contact: membership@aagl.org.
References:
Word B, et al. The fallacy of simple uterine curettage. Obstet Gynecol 1958;12:642-3.
Grimes DA. Diagnostic dilatation and curettage: a reappraisal. Am J Obstet Gynecol 1982; 142:1.
Emanuel MH, et al. Is dilatation and curettage obsolete for diagnosing intrauterine disorders in premenopausal patients with persistent abnormal uterine bleeding? Acta Obstet Gynecol Scand 1997;76:65-8.
Grimbizis GF, et al. A prospective comparison of transvaginal ultrasound, saline infusion sonohysterography, and diagnostic hysteroscopy in the evaluation of endometrial pathology. Fert Steril. 2010;94(7):2720-5.
Bettocchi S, et al. Diagnostic inadequacy of dilatation and curettage. Fert Steril. 2001;75(4):803-5.
Clark TJ, et al. Endometrial Polyps and Abnormal Uterine Bleeding (AUB-P): What is the relationship, how are they diagnosed, and how are they treated? Best Practice & Research Clinical Obstet and Gynaecol. 2017;40:89-104.
Di Spiezio Sardo A, et al. Hysteroscopic myomectomy: a comprehensive review of surgical techniques. Human Reprod Update. 2008;14(2):101-119.
Laughlin-Tommaso SK, et al. Cardiovascular and metabolic morbidity after hysterectomy with ovarian conservation: a cohort study. 2018 May;25(5):483-492.
Lemmers M, et al. Dilatation and curettage increases the risk of subsequent preterm birth: a systematic review and meta-analysis. Hum Reprod. 2016 Jan;31(1):34-45.
Azumaguchi A, et al. Role of dilatation and curettage performed for spontaneous or induced abortion in the etiology of endometrial thinning. J Obstet Gynaecol Res 2017 Mar;43(3):523-529.
Hooker AB, et al. Long-term complications and reproductive outcome after the management of retained products of conception: a systematic review. 2016 Jan;105(1):156-64.
Rein DT, et al. Hysteroscopic management of residual trophoblastic tissue is superior to ultrasound-guided curettage. J Minim Invasive Gynecol. 2011Nov-Dec;18(6):774-8.