Rest In Power – Dave Olive, MD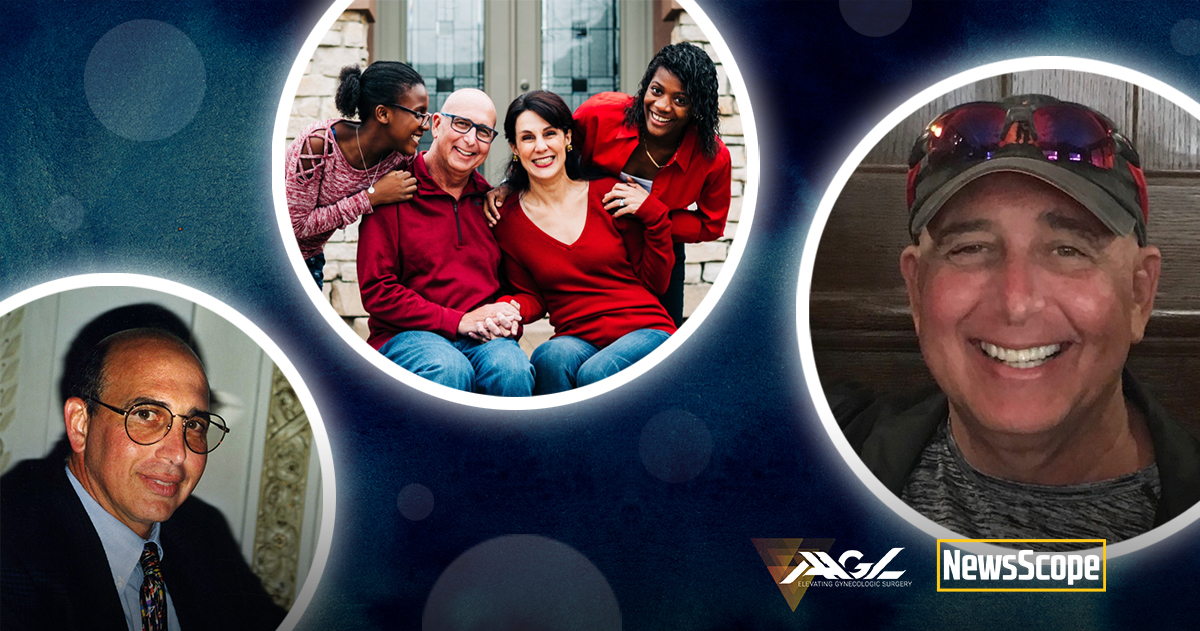 One of AAGL's finest, Dr. David Leon Olive passed away in his home in Wisconsin, on May 22, 2020, after a courageous 14-year battle with cancer. He is survived by his wife Dr. Elizabeth Pritts; his five children and two grandchildren.
David completed his Medical Degree at Baylor College of Medicine in 1979, his Residency in Obstetrics and Gynecology at Northwestern School of Medicine in 1983 and his Fellowship in Reproductive Endocrinology and Infertility at Duke University Medical School in 1985. He was granted an Honorary Master's Degree from Yale University in 1997.
A beloved professor, Dr. Olive held faculty positions at multiple prominent universities, published more than 350 scientific papers, and lectured all around the world. He won a multitude of awards throughout his career including Teaching Excellence Awards at Yale University, the John Collins Lifetime Achievement Award for Excellence in Clinical Epidemiology and Evidence-Based Medicine and the Distinguished Surgeon Award.
Dr. Olive served in many roles at the AAGL including President of the AAGL Board of Directors from 2001-2002. As President, Dr. Olive did not shy away from challenge and calmly led the board through the highly debated name change of the organization and journal. During his tenure, the AAGL Board updated the AAGL accounting system allowing for more detailed planning and assessments and instituted the industry-sponsored symposia which brought in significant revenue for the AAGL. He faced challenge during his vice-presidency when forty percent of the speakers were unable to attend the AAGL Congress, held shortly after 9/11. We are grateful for Dr. Olive's diligent service to the AAGL which helped shape us into the strong and effective organization that we are today.
David balanced his great work with great benevolence and self-care. He and his wife, Elizabeth, exhibit a tremendous heart for the people of Haiti including serving on many medical outreach trips, supporting the opening of the first IVF center in Haiti and adopting two of their children from Haiti. In addition to this inspiring service, David had many impressive hobbies including participating in amateur ballroom dancing competitions, running over 20 marathons, and completing an Iron Man Triathlon and 50-mile Ultramarathon. He also recently earned a black belt in Taekwondo, while on chemotherapy.
Dr. Olive was a beloved husband, father, friend, colleague, philanthropist, champion for evidence-based medicine, innovator in minimally invasive gynecological surgery and valued member of the AAGL. He was an example to us all and will be greatly missed.