Lunch and Learn with GYN Giants at #AAGL21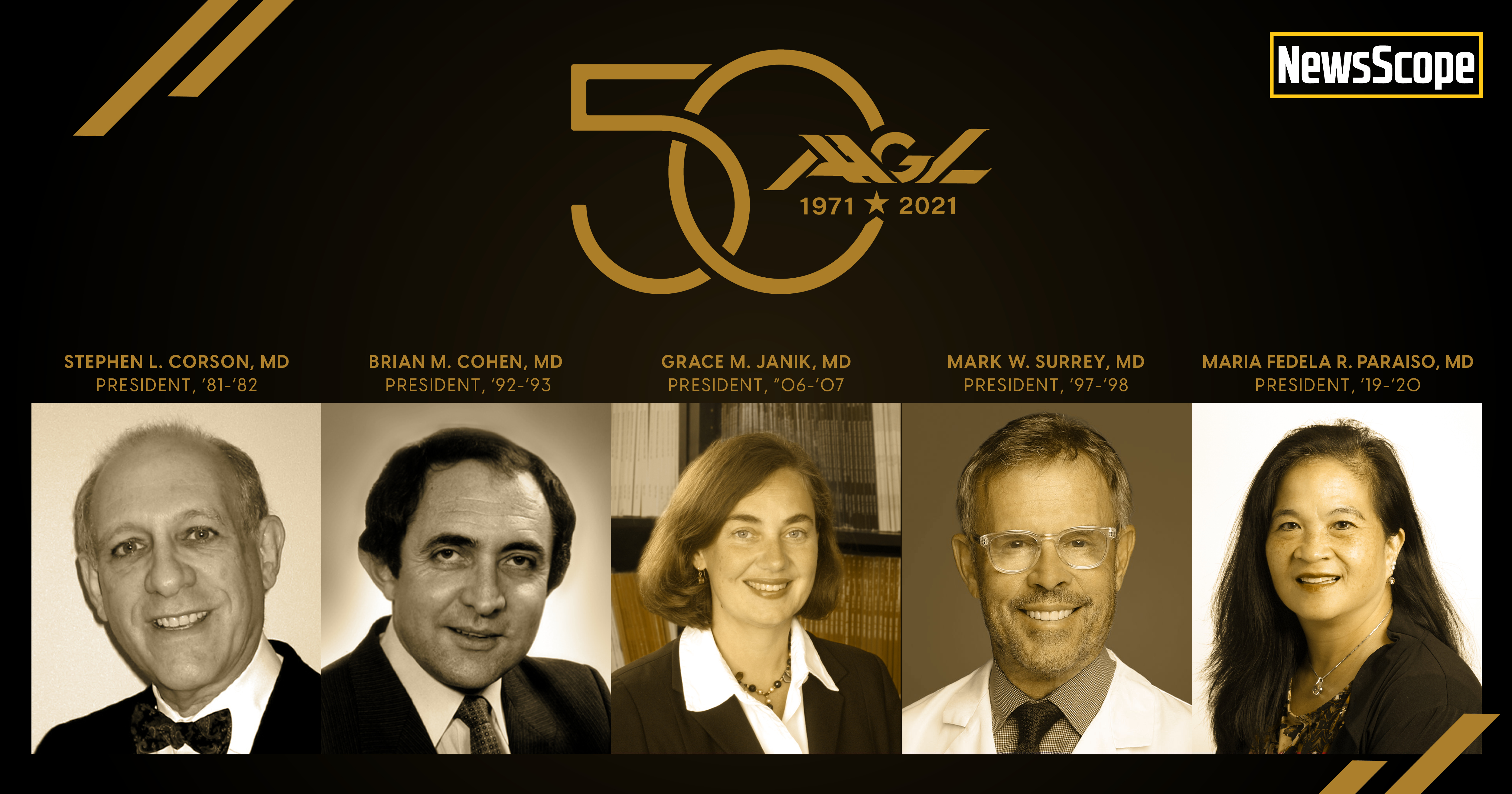 This year we are excited to announce the Past Presidents' Luncheon Roundtable session as part of our ongoing 50th celebration and pre-Congress postgraduate programming taking place at the 50th Global Congress in November. We are inviting in-person attendees to enjoy lunch with an AAGL Past President who will lead an in-depth, intimate, discussion on hot topics and issues in MIGS. The lunch and learn session will be your chance the rub shoulders with our leadership and hear their incredible MIGS journey and lessons that you can apply to your career or practice.
To get you geared up for this interactive session, we have outlined the president and topic below. Each table will be limited to 10 seats! Past Presidents' Luncheon Roundtables take place on Sunday, November 14 at the Austin Convention Center. Tickets can be purchased for $50 during the registration process. Don't delay, register for early-bird Congress in-person pricing (by September 25th) to secure your first-choice roundtable selection! Click here to register for #AAG21!