SurgeryU: An Exciting Webinar Line-Up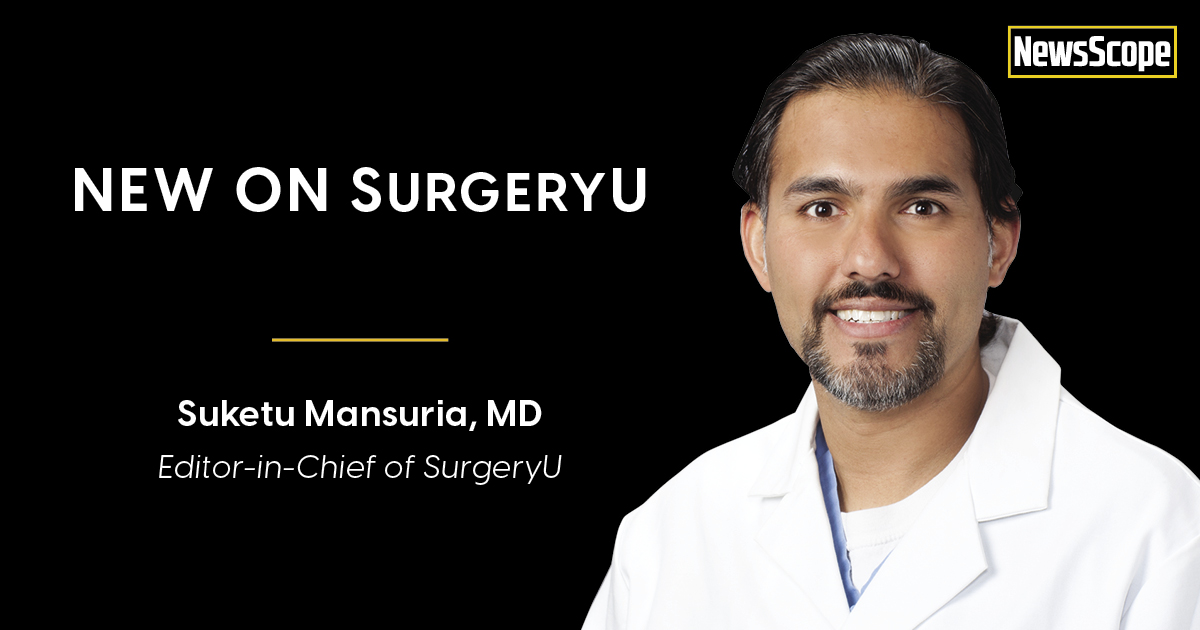 One of the aspects of SurgeryU that I am most proud of is its dynamic, ever-evolving nature. Yes, Surgery is the largest (and best!) on-line video archive for gynecologic procedures, but it is so much more! The Editorial Board is constantly working on updating content to make sure the video library is of the most relevant, highest quality. In addition, we are working on increasing the number of live events and webinars. These characteristics of SurgeryU keep our membership appraised of the latest developments in our field along with surgical techniques and patient management options from acclaimed international experts.
Our FMIGS webinar series continues to be well received. Although these webinars are geared towards our fellows, they cover topics that are relevant to all gynecologic surgeons and are open to ALL members of AAGL. One of the unique features of this series that you will enjoy is the interactive question and answer time provided with the presenters.
In addition to the FMIGS webinars, we have a slew of other webinars coming up in 2022 on topics about which I am excited. Given our international reach, we have partnered with the Asian-Pacific Association for Gynecologic Endoscopy and Minimally Invasive Therapy (APAGE) and the Japan Society of Gynecologic and Obstetric Endoscopy and Minimally Invasive Therapy (JSGOE) to present two webinars. The first, which took place on February 9th, focused on ovarian preservation in laparoscopic surgery, and the second will focus on pelvic floor reconstructive surgery. Both have an all-star cast with experienced and talented surgeons.
I am also thrilled that the Young Alumni Network (YAN) will be presenting two webinars. The YAN webinars usually focus on topics pertinent to our fellows and recent graduates, but I feel that all our members could benefit from these two upcoming presentations. The engaging topics being covered are career development and how racism, discrimination, and unconscious bias affects your organization.
Lastly, we will be having a series of webinars to review the new AAGL Endometriosis Classification App. I urge all our members to download the app as I have found it to be a useful tool in the staging of my patients with endometriosis. This app was created with our experts in endometriosis surgery to more accurately convey surgical complexity and better correlate with patient symptomatology. The app allows for the quick and easy staging of patients and this webinar will provide an overview of how to use the app and incorporate this new staging system into your practice.
As you can see, in the upcoming months SurgeryU will be providing a plethora of new, interactive, live content, from which all our members can benefit. As always, all these webinars will be recorded and available for future review in the "Webinars/Talks" library in SurgeryU. Happy New Year and I look forward to "seeing" you all in the upcoming months.
Upcoming Complimentary Webinars
Rapid Review: Endometriosis App Discussion
Friday, February 25, 2022, 7:00 am PST
Click here to register.
To download the app in the iOS App store, click here.
To download the app in the Google Play store, click here.
AAGL / Young Alumni Network (YAN) Webinar: Career Development for Young Alumni
Saturday, February 26, 2022, 8:00 am PST
Click here to register.
AAGL / APAGE – JSGOE Webinar 3: Pelvic Floor Reconstruction Surgery
Wednesday, April 13, 2022, 6:00 am PST
Click here to register.