Popular Features of SurgeryU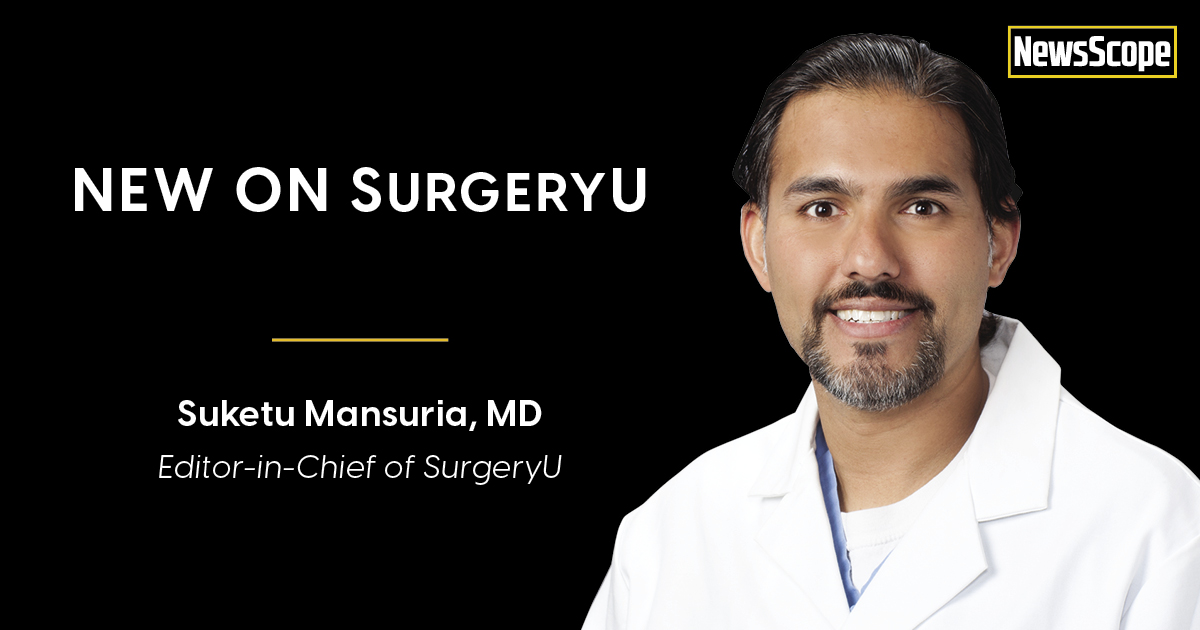 Spring is my second favorite time of year (Obviously, the Annual Global Congress wins first place hands down). Not only is the weather in lovely Pittsburgh finally warming up, but I finally get my hands on all the great content from the annual meeting. Each year I am blown away at the variety and breadth of content presented at the Annual Congress, especially the videos. I am sure I am not the only one who "maps" out their day based on what room they need to be in to make sure they get to see all the videos on their list. Even with all my preplanning, there will always be videos that I missed for a variety of reasons. Luckily, we have SurgeryU! As I write this article, the SurgeryU Editorial Board is hard at work organizing all the best videos from our last annual meeting for inclusion in the Global Congress library of SurgeryU. This is your chance to either rewatch a favorite video or view a video that you unfortunately missed in Austin.
I have been a member of AAGL for almost 20 years now. I remember watching videos at my first Annual Congress in Las Vegas back in 2003. I was mesmerized watching (in standard definition no less…HD and 4K didn't exist!) what I considered ground-breaking minimally invasive surgery. When I watch the videos for our last meeting, I am amazed at how far we have come as a medical society and as a specialty. What was cutting edge and revolutionary only 19 years ago, is now commonplace and routine-all for the benefit of our patients. The videos presented at the Annual Congress have always had a special place in my heart as they sparked my love of using surgical videos as an educational tool, and ultimately led me to my current role with SurgeryU. I hope you enjoy these videos as much as I do.
Speaking of new videos, I want to invite all AAGL members to submit their videos for inclusion in SurgeryU. AAGL members can upload content directly from the SurgeryU homepage. Once logged in, the "My SurgeryU" header is in the upper right-hand corner of the screen. Within My SurgeryU is the "Upload" option. Simply click on that and follow the instructions. It is as easy as that! Once uploaded, all content will be reviewed by the Editorial Board (similar to having a research paper reviewed for inclusion in a peer-reviewed journal) for relevance and suitability for inclusion in SurgeryU. Of note, there is a link in the video upload form for Video Guidelines and Grading Criteria. Please make sure to review this document thoroughly so you know what the Editorial Board is looking for in terms of content for SurgeryU.
I hope you all enjoy watching the new content on Surgery U and I look forward to all of your submissions.
Upcoming Webinars:
AAGL / COGA Webinar #2: Expert Know-hows in Management of
Congenital Genital Tract Anomaly
Friday, March 25, 2022, 4:00 pm PDT
AAGL / APAGE – JSGOE Webinar #3: Pelvic Floor Reconstruction Surgery
Wednesday, April 13, 2022, 6:00 am PDT
AAGL / YAN Webinar: Understanding Racism, Discrimination and Unconscious Bias and How it Affects Your Organizations
Saturday, April 23, 2022, 7:00 am PDT