Make An Impact: Help Guide Our Future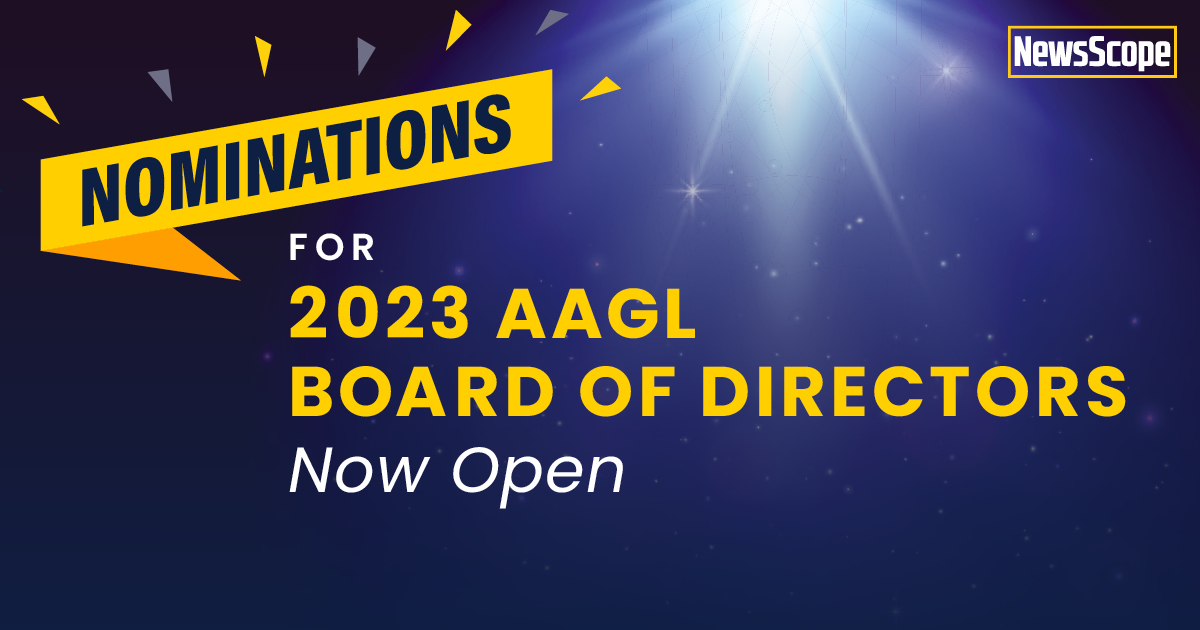 Last year's monumental 50th anniversary year reflected on AAGL leaders who have helped shape and elevate our association into the world-class organization we are today. Now is your opportunity to give back while also making a lasting impact on the future of the AAGL. In addition to adding your name to the legacy of AAGL leadership, gaining the professional experience of serving on a board increases your opportunities for networking among your peers, provides insight to the operations of a large, global association and increases your visibility within the AAGL. Taking on a volunteer leadership role is an incredible opportunity to make a lasting and meaningful impact that will last for years. If you have a heart for service, a belief in the influence and effectiveness of the AAGL, and a passion for empowering progress in MIGS throughout the world, joining the AAGL Board of Directors may be the right move for you!
Each year, AAGL places a call for nominations and elects five new Board positions in accordance with the AAGL bylaws. Elected positions begin in January 2023 and nominees must be members in good standing. We are currently accepting nominations for the following positions:
The Secretary/Treasurer is responsible for overseeing the financial matters of the AAGL, the Finance Committee, and documentation of all aspects of the AAGL Board. This Executive Committee position serves a four-year term ascending from Secretary/Treasurer to Vice-President, President, and Immediate Past-President. Secretary/Treasurer candidates must have served a previous two-year term on the Board of Directors and abide by the Zero-Tolerance Conflict of Interest Policy established for the Executive Committee of the Board of Directors. To review the Conflict of Interest Policy click here.
In addition, nominations are being accepted for four Board Director positions. Board Directors serve a two-year term and are responsible for upholding the bylaws of the AAGL and assessing, and voting on, AAGL business presented for consideration, including the overall operations and events of the AAGL. Two of the Four positions will come from nominations in the General Membership. One Director position will come from the Europe/Middle East/Africa region, and one will come from the North America (US/Canada) region.
You may submit the name of a peer for nomination, or you may self-nominate. If you self-nominate, please also submit a vision statement (500 word maximum) and your current curriculum vitae to nominations@aagl.org.
The deadline for nominations is July 15, 2022, by 11:59pm PDT.
Becoming an influential voice that guides the future of the AAGL and contributes to growth in our profession is rewarding both personally and professionally. We look forward to reviewing your nominations!