Spotlight On: Fibroids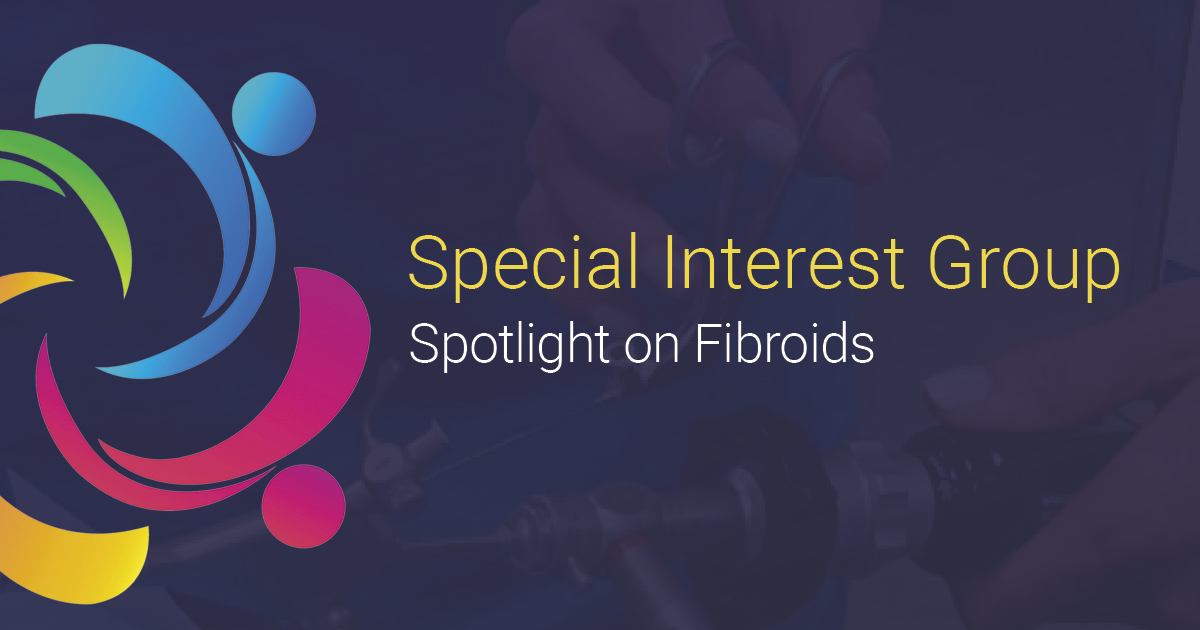 This month we are spotlighting Fibroids month and articles from the Fibroids Special Interest Group led by Michael Moore, MD, Chair and Jeannie Kim, MD, Vice-Chair. SurgeryU features hundreds of high-definition surgical videos from surgeons from around the world. Access to SurgeryU is one of the many benefits included in your AAGL membership. If you would like access to these videos, CME programming, JMIG Journal, and member-only discounts on meetings, join AAGL today. These videos are being made available with public access for a limited time. Click here to join AAGL!
---
Spotlight Video: Morcellation in a Bag by Jon Ivar Einarsson, MD, MPH, Sarah Cohen, MD, MPH, and Karen Wang, MD
Here is an educational video from SurgeryU that helps visualize contained power morcellation (CPM). Dr. Einarsson et al demonstrate multiple devices and how they can be used for CPM. Since their contribution, the FDA has approved a CPM device. To adapt an FDA approved device to an off-label use is reasonable when it can benefit an informed patient.
---
Most Difficult Case: CO2 Embolus Complicating Laparoscopic Myomectomy by Michael L. Moore, MD

A 43-year-old ASA class 1 patient presented to the ASC for a laparoscopic myomectomy of a 7 cm type 4 fibroid. The myometrium was injected with 30 cc of Vasopressin solution (20 units in 60 cc) which has been used routinely for over 800 cases.
The hysterotomy incision was made. As expected, she had a brief rise in blood pressure. She did not demonstrate bradycardia in the 2-3 minutes following vasopressin injection. The fibroid was relatively soft. The myoma drill pulled out so two bullet graspers were used to sweep the capsule and begin enucleation of the fibroid.
Approximately 8-10 minutes into the myomectomy, when the fibroid was half out, she began to experience falling blood pressure to 40/0 and bradycardia to 30 BPM. Her O2 saturation fell, and she was placed on 100% O2. Her ETCO2 however was elevated. Intraabdominal CO2 was reduced from 15 to 10 mmHG as the fibroid was removed and closure of the hysterotomy began. ST elevation was present on her ECG.
She responded to atropine and ephedrine in repeated doses. Her blood pressure began to rise along with her heart rate. Her O2 saturation was still low and pink frothy fluid was suctioned from the ET tube.
After the hysterotomy incision was closed the fibroid was place in a bag for minilap morcellation. The incisions were closed, and she was transported from the ASC to the hospital emergency room through a connecting tunnel.
Evaluation found no PE. She was stabilized and transferred to the ICU. There, she was found to have Takotsubo syndrome1. Her COVID test was positive although she had no symptoms prior to presentation and had reported climbing a 14,000-foot mountain four days before surgery.
The cardiology team began a heparin drip. She showed improvement of cardiac parameters over the next 48 hours. Her hematocrit dropped to 24 as a result of the heparin drip causing incisional bleeding. At that point the heparin drip was stopped, and she was given 1 unit of PRBC. Thereafter her hematocrit stabilized, and she was discharged on the third post op day.
She returned to normal activities and reported summiting a mountain peak with an elevation of at least 14,000 feet three days before her six-week post op visit.
CO2 embolism2 is a severe life-threatening event that is characterized by sudden onset hypotension and bradycardia. The elevation of ETCO2 in the face of falling blood pressure and O2 saturation led to the conclusion this was the cause of the event. Also, the onset occurred later than one would expect for a vasopressin reaction3.
The presentation is similar in both situations and require pressors and atropine. A massive PE would also present in a similar fashion and result in pink frothy fluid being identified in the ET tube.
The athletic patient may be at risk of CO2 embolism due to resting low blood pressure. The steep Trendelenburg used for laparoscopic myomectomy may have resulted in a low diastolic pressure at the level of the uterus. The patient's excellent physical health may have been the reason she survived.
References
Takotsubo Syndrome – Stress-induced Heart Failure Syndrome. Sheppard MN et al. Eur Cardiol 2015 Dec;10(2):83-85
Carbon Dioxide Embolism during Laparoscopic Surgery. Park ET et al. Yonsei Med J 2012 May1;53(3):459-466
Risk of vasopressin use: a case of acute pulmonary oedema, post intramyometrial infiltration of vasopressin for laparoscopic myomectomy. Bancroft JH et al, BMJ case report, 2019; 12:e231331
Author: Dr. Moore is Chair of the AAGL Fibroids SIG and President of the Denver Medical Society in Greenwood Village, Colorado.