Opportunities for the New Year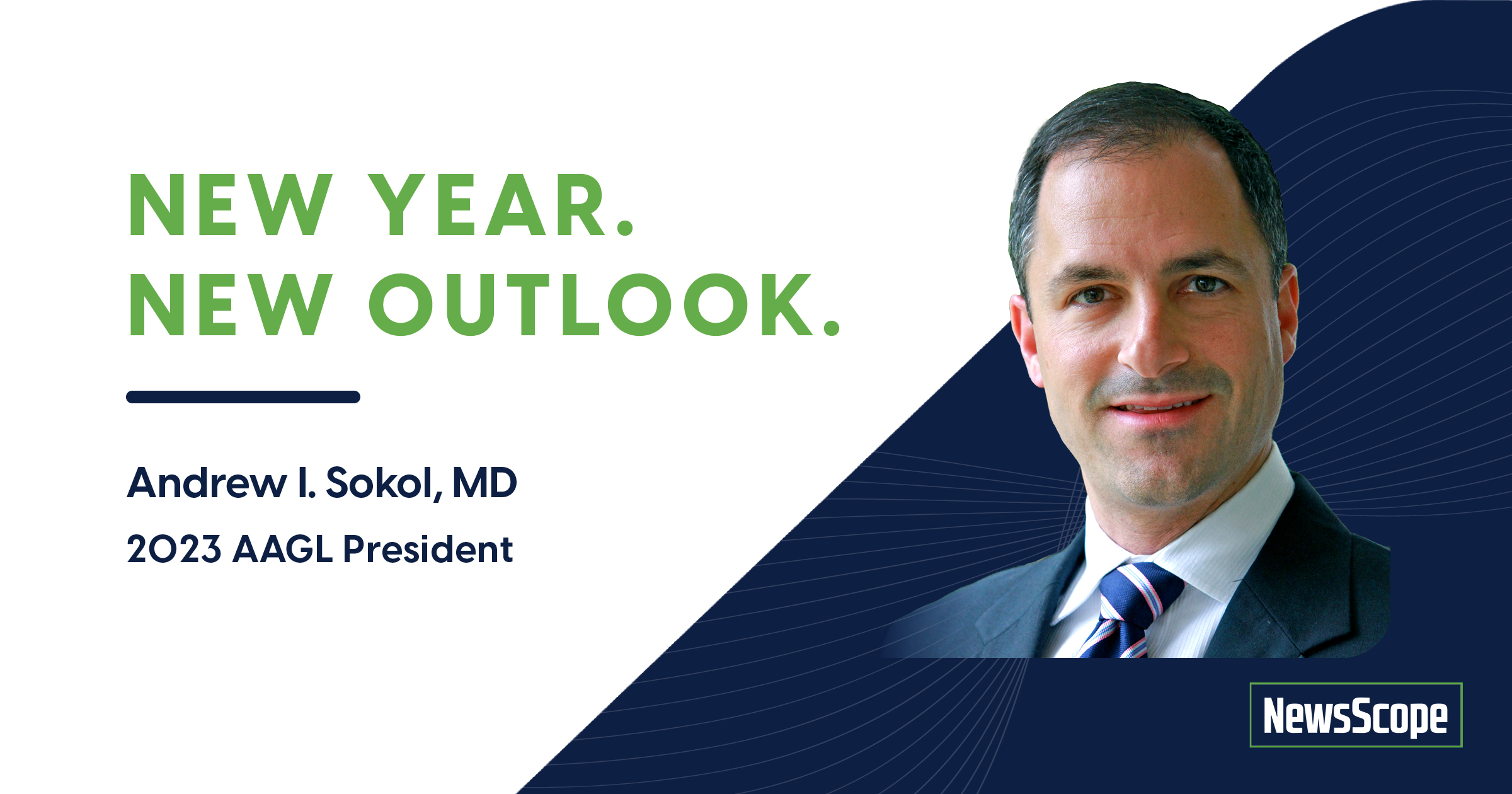 Thanks to our many accomplishments in 2022, AAGL begins 2023 with a firm foundation and excitement for the opportunities in this new year! Part of planning for the new year is gathering input from each of you. We are interested in learning what educational offerings you'd prefer for CME credit. Please provide your feedback in the 2023 CME Needs Assessment Survey by February 28th. If you'd like to contribute recommendations for the 2023 Scientific Program at this year's Global Congress, please complete a Global Congress Call for Topics Survey by January 31st. Your voice matters in the AAGL, and we look forward to your responses!
I am excited to welcome five new members to the AAGL Board of Directors this year including our Secretary-Treasurer, Ted Anderson from Vanderbilt University Medical Center in Nashville, Tennessee; two General Membership Directors, Kelly Wright from Cedars-Sinai in Los Angeles, California and Linda Yang from Northwestern University in Chicago, Illinois; along with our new North America (US/Canada) Director, Cara King from the Cleveland Clinic, in Ohio; and Europe/Middle East and Africa Director, Sven Becker from Frankfurt University Women's Hospital in Frankfurt, Germany. Each one brings unique, fresh perspectives along with a common, unified commitment to supporting and developing the AAGL. The Board will meet in February to begin shaping our goals for this year and I will present our strategic plan to you shortly.
The 2023 AAGL Board of Directors and I are committed to harnessing the enthusiasm and energy of the AAGL members to thoughtfully move AAGL forward. Together, we will continue to grow AAGL's global impact through the expansion of international partnerships, as well as increasing our diversity in membership and faculty in online webinars and at the Global Congress. We will also continue to promote diversity, equity, and inclusion in AAGL's programs.
I encourage each of you to get involved in the AAGL this year. Contributing your time and expertise to service in the AAGL develops you personally and professionally, introduces you to great minds in our field from all over the world, and supports the AAGL's mission to advance progress in MIGS worldwide. This year, consider joining a SIG or committee, getting involved in discussions on AAGL Connect, presenting at the Global Congress, or submitting content for SurgeryU and JMIG. The monthly AAGL Eblast, MIGS Monthly, is a great resource for ways to get involved.
Join the AAGL Board as we bring MIGS options to more women through AAGL's mission to elevate the quality and safety of health care for women through excellence in clinical practice, education, research, innovation, and advocacy.