2022 Year in Review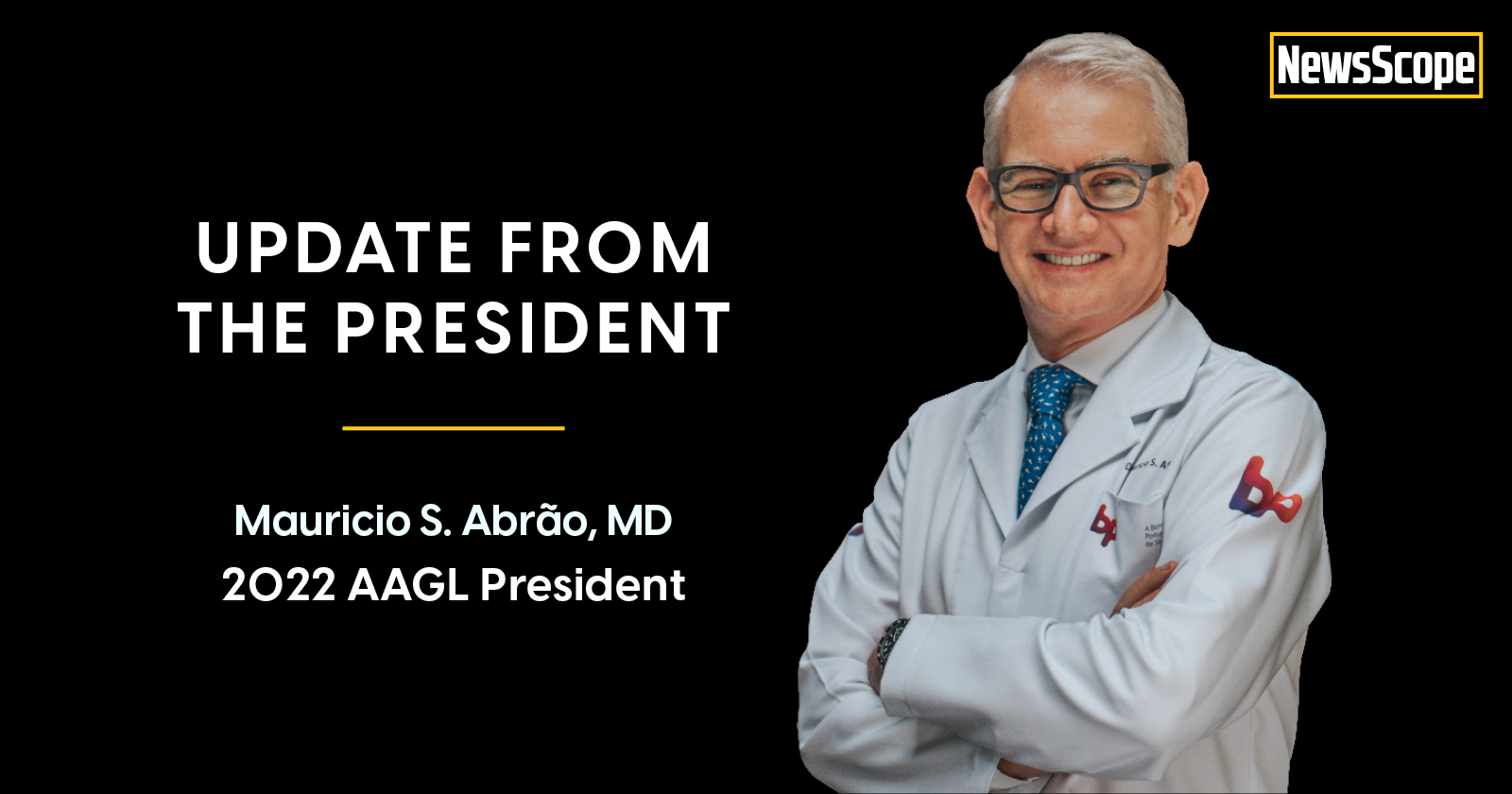 The AAGL has had many notable accomplishments in this past year. Some of these accomplishments built upon foundations laid for years by those who have gone before us, and other accomplishments blazed a new path for the AAGL. Either way, we are developing the future AAGL.
The Board of Directors began 2022 by working on 5–10-year goals of the AAGL's new Strategic Plan. One of the goals we prioritized was the development of AAGL's digital marketing presence. The first phase of this plan was fulfilled this year through the creation of the new AAGL website. The update gave the AAGL website a fresh new look and made it more globally accessible. We also updated the AAGL logo and tagline, adding the word "Worldwide" to better represent our global membership.
Another tremendous milestone for the AAGL was the first distribution of the EMIGS test kits to CREOG sites. This project has been many years in the making and it is a tremendous success to reach this stage in EMIGS development.
This year the AAGL Board oversaw the interview process for new Editors-in-Chief of both JMIG and SurgeryU. We are very grateful for the leadership of Drs. Falcone and Mansuria who were so instrumental in developing JMIG and SurgeryU. We look forward to announcing the new Editors-in-Chief in early 2023.
We can also celebrate another year of fantastic International webinars that have reached more surgeons throughout the world. This year we also introduced 15-minute quick webinars on our new Endo App.
In 2022, we made strides forward in the treatment of endometriosis through the development of new coding for Endometriosis, led by Dr. Ted Lee, and further development of the Endometriosis Classification and its app. The Endo App became one of the top five health apps downloaded in the apple store. In addition, my team and I wrote an article on utilizing ultrasound in the staging of endometriosis which has been published in JMIG and is being utilized to launch a second generation of the endo classification app. This update will allow specialists to classify the disease by imaging, helping in the treatment planning and providing patients a better understanding of this disease.
This year we continued to align ourselves as a global association by planning many international meetings in collaboration with our sister associations. I am pleased to be Co-chairing an upcoming international meeting next May in Rome with Mario Malzoni and chairing another with the collaboration of the Brazilian Federation of Obstetrics and Gynecology (FEBRASGO), Brazil's version of ACOG, in Brazil in September. In addition, AAGL is presenting a meeting with the Indian Association of Gynecological Endoscopy (IAGE) in Mumbai in June and started an ongoing collaboration with the IAGE in establishing Centers of Educational Excellence in several regions of India. Lastly, we will hold a meeting in July for the Asia-Pacific region in collaboration with the Australasian Gynaecological Endoscopy and Surgery (AGES) Society in Bangkok.
In addition to updating our website, we created AAGL Connect as a new way for our members to exchange information and access communication with their colleagues who have similar interests. AAGL Connect is now easily accessible through our updated website.
I am also proud that we have expanded the AAGL vision to provide greater resources for patient education and advocacy by including a patient section on our website and launching the first ever panel for patients on fibroids that was held live, by zoom, during the Global Congress. Our next steps will be to further update the patient portal and develop future patient trainings.
I am grateful to be the first International President of the AAGL and to have served with a great team on the AAGL Board. Together we set a vision through our strategic planning and carried out all of these action steps together to shape the future of our great association.