Enduring Lessons from Doctors Most Challenging Cases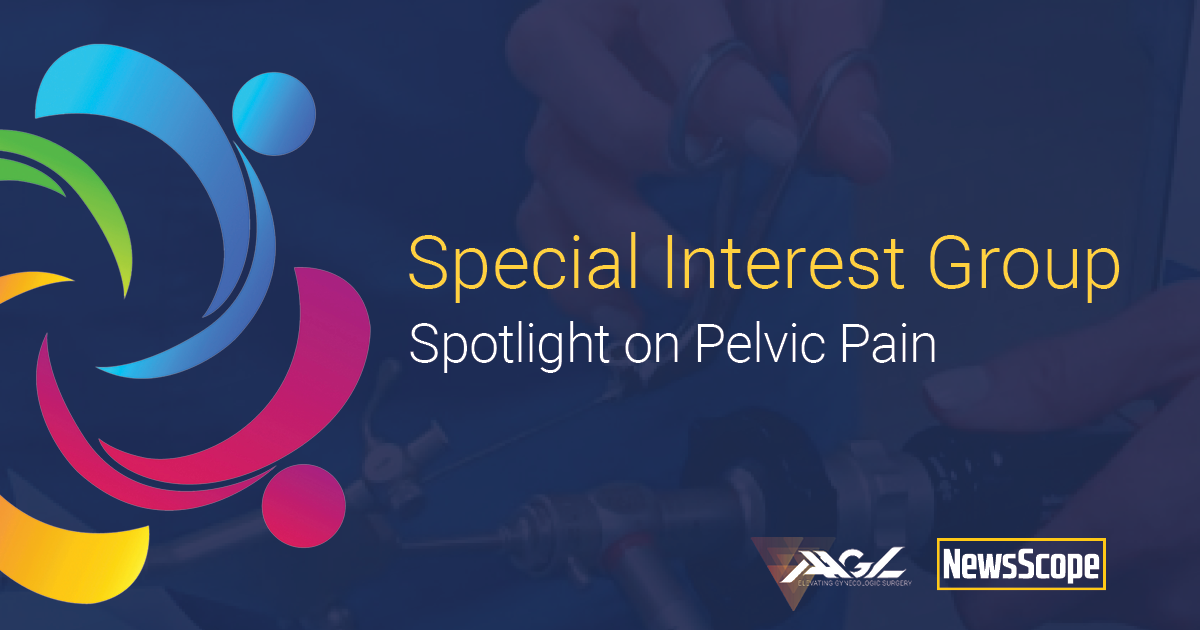 This week, AAGL's NewsScope is launching a new series called "Most Challenging Case." We've asked the chairs from our six special interest groups (SIG) for one article to be featured in the next six issues of NewsScope. The purpose is to share their most difficult or toughest case, how they managed it and what they learned from the process.
Sometimes the most difficult case is a classic medical mystery. Other times, the medicine is fairly textbook but it's the surrounding circumstances that change the stakes—a difficult patient or an insurance carrier's rules or formalities. Sometimes the toughest cases are career challenges, like how to provide the best care to patients while dealing with the high costs of running a medical practice in today's market. Sometimes the hardest case is also the most personal one, when a physician's loved one is involved and the lines are blurred between being a clinician and a support person.
Our debut case, listed below, comes from the Pelvic Pain SIG. If you have a "Most Difficult Case" and what you learned from it to, please submit it here to: Newsscope@aagl.org.
---
Obstetric trauma is a known risk factor of pudendal neuralgia, a painful neuropathic condition resulting in chronic pelvic pain (1). Pudendal neuropathy can cause peripheral multiorgan dysfunction (bowel, bladder, pelvic floor), often with abnormal central nervous system amplification (2). Here we share a complex pudendal neuralgia presentation.
A 38 year-old female presented to our pain clinic for evaluation of her perineal and pelvic pain nine months post forceps assisted vaginal delivery. She started pelvic floor physical therapy, gabapentin 600 mg three times daily and duloxetine 60 mg daily before referral.
On exam she had extreme tenderness along a band of scar and the left sacrospinous ligament, suggestive of pudendal entrapment. A left transvaginal pudendal nerve block was performed with pain relief, however a T3 weighted pelvic MRI was normal, without evidence of nerve compression. Pelvic floor dysfunction and stage 2 cystocele/uterine prolapse was noted. She met the Nantes diagnostic criteria for pudendal neuralgia (3): pain in the anatomical distribution of the pudendal nerve, pain worsened by sitting, no nighttime pain, no sensory loss on clinical examination, and pain relief with an anesthetic pudendal nerve block.
Gabapentin was continued, duloxetine increased to 90 mg daily and clonazepam 0.5 mg added at night. She trialed muscle relaxants with no improvement. She underwent a scar revision and pudendal nerve block with liposomal bupivacaine. Gabapentin was increased to 600/600/900 mg for pain. She complained of worsening pressure/bulge sensation with standing and was referred to urogynecology. After declining a pessary trial, she proceeded with robotic supracervical hysterectomy, bilateral salpingectomy, mesh sacrocolpopexy, midurethral retropubic mesh sling, perineorrhaphy, pudendal nerve block and cystoscopy for her bulge symptoms, stress urinary incontinence and pain. She was counseled that her pain would not improve with surgery and was referred to pain medicine, where tapentadol, acetaminophen and celecoxib were added for pain.
A fluoroscopic pudendal nerve block resulted in temporary relief and she transitioned from gabapentin to pregabalin 150 mg three times daily. Pulsed radiofrequency ablation was ineffective therefore pregabalin was increased to 200 mg three times daily. Her hypertonic pelvic floor, unresponsive to physical therapy, was treated with botulinum toxin injections into the bilateral levator ani muscles. She began acupuncture and was referred to pain psychology (having been in posttraumatic stress disorder counseling since delivery).
She underwent successful neuromodulation placement at left S3 nerve with Interstim, reducing her opioid burden. She ultimately had a pudendal nerve release with minimal improvement. We recommend continued peripheral and centrally directed therapy. She remains optimistic and is considering nontraditional pain therapies-ketamine infusions, cannabis and dorsal root ganglion stimulation. Her pain profile remains similar to her initial presentation despite the medical and surgical interventions.
References:
Khoder W, Hale D. Pudendal neuralgia. Obstet Gynecol Clin North Am. 2014 Sep;41(3):443-52
Hibner M, Desai N, Robertson LJ, Nour M. Pudendal neuralgia. J Minim Invasive Gynecol. 2010 Mar-Apr;17(2):148-53.
Labat JJ, Riant T, Robert R, Amarenco G, Lefaucheur JP, Rigaud J. Diagnostic criteria for pudendal neuralgia by pudendal nerve entrapment (Nantes criteria). Neurourol Urodyn. 2008;27(4):306-10.