AAGL/AGES Focus Meeting – International Education in Thailand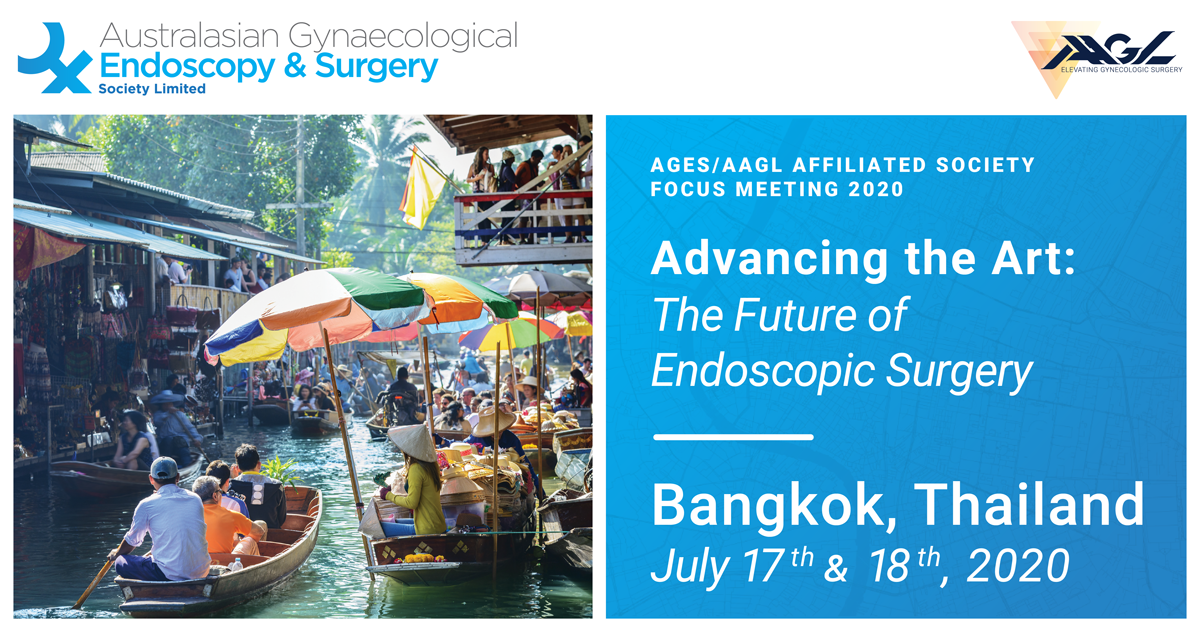 I am excited to announce that the Australasian Gynaecological Endoscopy & Surgery (AGES) Society and AAGL will be partnering together for a combined meeting this coming July in Bangkok! Now in its 30th year, the AGES Society is the premier gynaecological surgical association representing the majority of practising gynaecologists in Australia and New Zealand, with links to other societies throughout the Asia-Pacific region and international collaborations. Our annual Focus Meetings began as a way to respond to an unmet need for education in a variety of fields that often fall outside the realms of science and evidence.
AAGL President, Dr Jubilee Brown, and I will be co-chairing the 2020 Focus Meeting and we invite you to join us in Thailand's capital, Bangkok on the 17th & 18th of July as our two societies delve into minimally invasive gynaecological surgery through "Advancing the Art: The Future of Endoscopic Surgery".
The meeting will feature an esteemed International and Australian faculty drawing from the strengths of both Societies and promises to be one of the highlights of the year. Our International Faculty Includes;
Prof Jason Abbott (Sydney, Australia)
Dr Fariba Behnia-Willison (Adelaide, Australia)
Dr Linda Bradley (Cleveland, USA)
Dr Jubilee Brown (Charlotte, USA)
Dr Marie Fidela Paraiso (Cleveland, USA)
Dr Helen Green, (Gold Coast, Australia)
A/Prof Krish Karthigasu (Perth, Australia)
Dr Grace Liu (Toronto, Canada)
Dr Stephen Lyons (Sydney, Australia)
Dr Shailesh Puntambekar (Pune, India)
Dr Martin Ritossa (Adelaide, Australia)
Dr Stuart Salfinger (Perth, Australia)
Dr Jonathon Solnik (Toronto, Canada)
Dr Michael Wynn-Williams (Brisbane, Australia)
Join us as we delve into industry advancements, whilst ensuring patients remain our central focus as we move into the future of gynaecological surgery. The AGES/AAGL Affiliated Society Focus Meeting 2020 will be an advantageous opportunity to all in attendance, I look forward to seeing you in Bangkok!
For more information visit: https://ages.com.au/event/ages-aagl-focus-meeting-2020/