Evolution of AAGL's Patient Information Sheets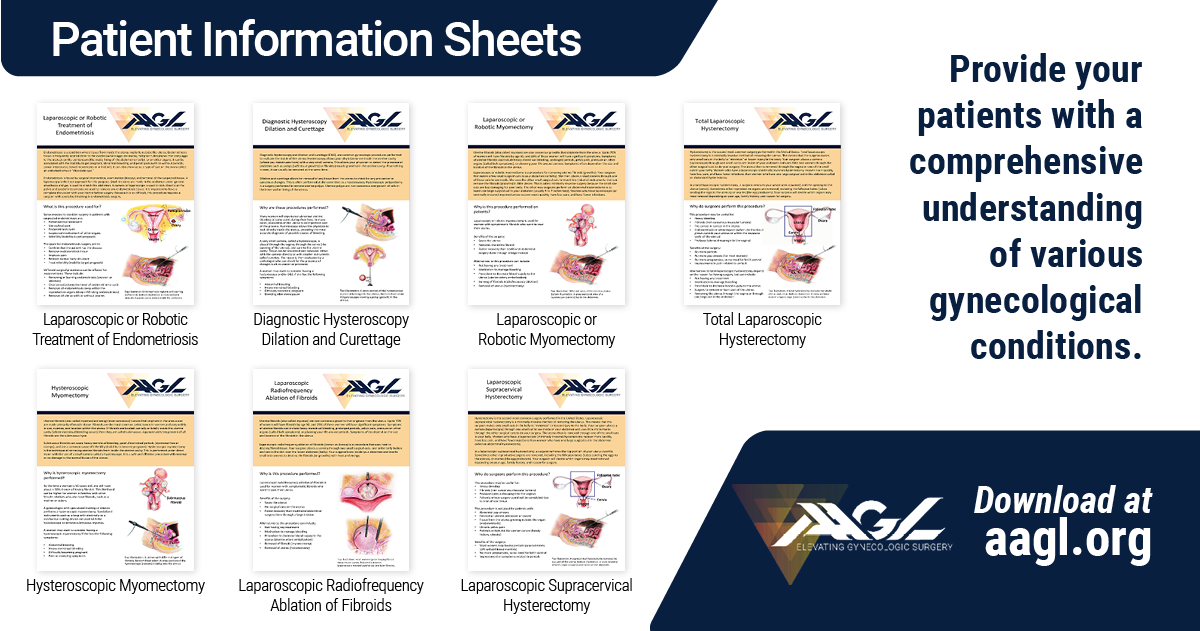 Over the past year, the AAGL Practice Committee, under the guidance of Dr. Kimberly Kho, developed AAGL Patient Information Sheets which are now available for download. These peer-reviewed materials provide a patient-centered educational tool for patients undergoing gynecologic surgery. We aim to promote understanding, engagement, and informed decision-making among patients.
AAGL Patient Information Sheets are free to the public and available to download from the AAGL home page. Available topics include Laparoscopic or Robotic Treatment of Endometriosis, Hysteroscopic Myomectomy, Diagnostic Hysteroscopy Dialation Curettage, Laparoscopic Radiofrequency Ablation of Fibroids, Laparoscopic or Robotic Myomectomy, Laparoscopic Supracervical Hysterectomy, and Total Laparoscopic Hysterectomy.
The Practice Committee will review the patient information sheets on an annual basis for updates or additions.