Robotic Surgery for Endometriosis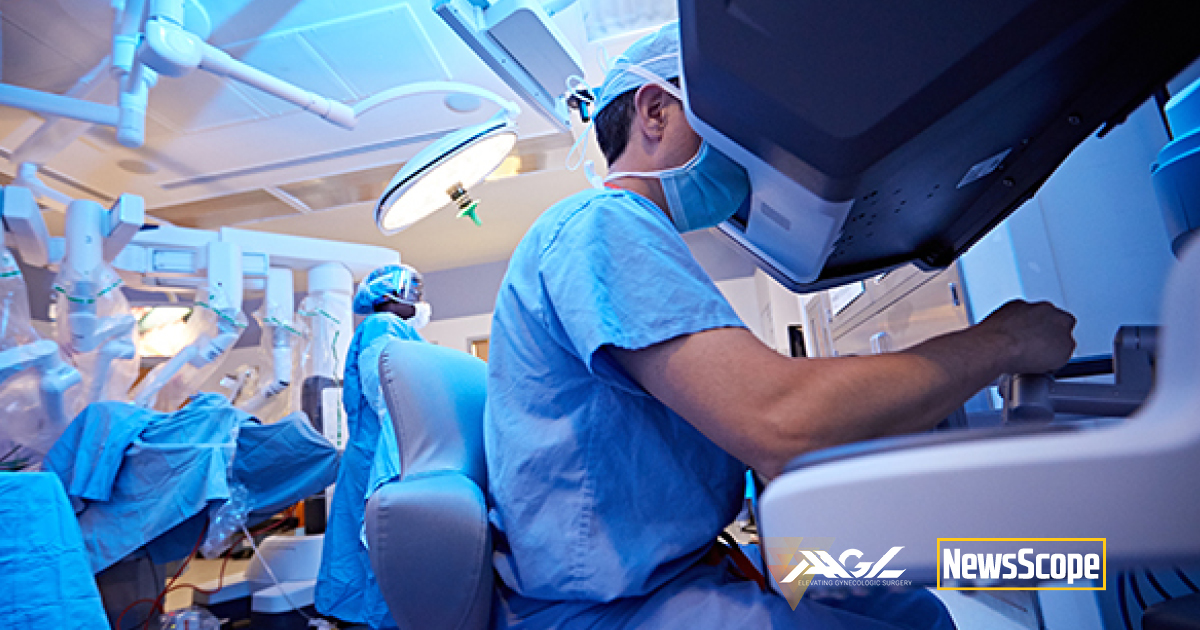 Endometriosis is a common gynecological disease affecting up to 15% of women of reproductive age, 40% of women with infertility, and 80% of women with chronic pelvic pain (1). Women with symptomatic endometriosis may require surgical management during the course of their disease for diagnostic purposes, excisional surgery with repeat procedures, or possible hysterectomy with or without ovarian preservation. Surgery for advanced stage endometriosis can be challenging, involving complex dissections that require meticulous surgical skill and expert knowledge of pelvic anatomy. To this end, endometriosis is a common indication for referrals to specialty gynecologic practices and academic centers where there are high-volume surgeons, particularly those who are trained in minimally invasive techniques.
The benefits of minimally invasive surgery for the treatment of gynecologic conditions are well established. Laparoscopic and robotic surgeries are commonly utilized minimally invasive approaches to the surgical management of endometriosis. As in several areas within gynecologic surgery, there has been debate regarding the advantages of robotic technology over conventional laparoscopy. Assertions regarding robotic surgery for endometriosis have been based mostly on retrospective and observational studies. What we know from noncomparative studies is that robotic surgery for advanced stage endometriosis can be safely and successfully done (2). The comparative literature demonstrates equivalent perioperative outcomes including similar complication (2). The one randomized controlled trial on the subject matter, the LAROSE study by Soto et al., reports similar blood loss, complication and conversion rates between traditional laparoscopy and robotic surgery for the treatment of endometriosis (3). Another finding of the study is an improvement in both groups in quality of life measures at six months follow up.
The existing studies have several limitations which should be addressed in future investigations regarding robotic endometriosis surgery. Important information that is lacking from most of these comparative studies is clinical outcomes data. There is clear indication for more high-quality designed studies that do not focus solely on operative characteristics in the perioperative period but long-term follow up of clinical outcomes. In a 2017 systematic review titled "Money for nothing" by Berlanda et al., the authors cite as an argument against robotic surgery for endometriosis, the inability to interchange the camera between ports, poor access to extrapelvic sites, and need for possible colorectal resections (2). Although these are valid issues with the Si model, they are addressed with features of the newer Xi model which allows for multiquadrant access surgery. This system was introduced in 2014, after the bulk of the comparative studies described here reported their findings. These technological improvements need to be considered in research moving forward to adequately assess their impact on endometriosis-specific outcomes and to make fair comparisons with conventional laparoscopy.
---
Bedaiwy MA et al. Robotic-Assisted Hysterectomy for the Management of Severe Endometriosis: A Retrospective Review of Short-Term Surgical Outcomes. JSLS 2013;17:95-9.
Berlanda N et al. "Money for Nothing". The role of robotic-assisted laparoscopy for the treatment of endometriosis. RBM online 2017;35: 435-44.
Soto E. Laparoscopy vs. Robotic Surgery for Endometriosis (LAROSE): a multicenter, randomized, controlled trial. Fertil Steril 2017;107(4):996-1002.