#AAGL21 Global Congress Preview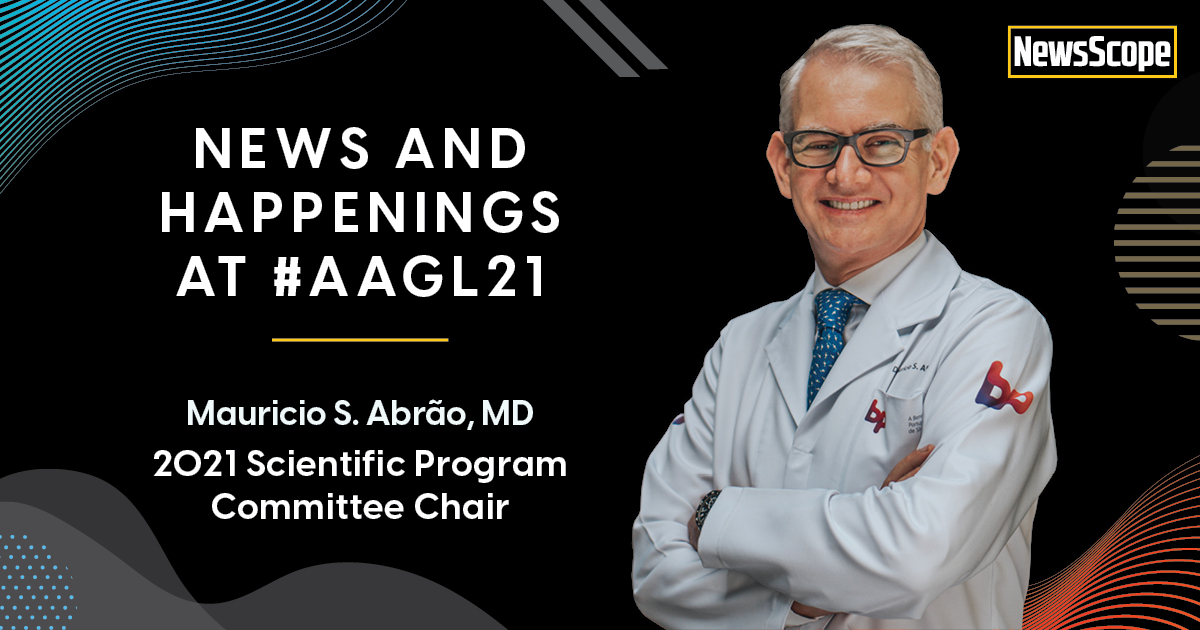 It is my great honor to provide a sneak peek into the exciting plans underway for the AAGL's 50th Global Congress in Austin, Texas, November 14-17, 2021. This year we celebrate 50 years of elevating gynecologic surgery through innovation and globalization.
The scientific program committee has thoughtfully designed a hybrid event that will enrich each participant whether they are participating in-person or online. We will utilize the technological expertise that we learned in 2020 to provide high-quality content virtually for our global membership who are unable to join us in-person. For those who can make the trip to the Austin Convention Center, every effort is being made to promote the safety of those participating in-person. A full disclosure of our "Clean and Safe Face-to-Face" Health and Safety Measures, along with registration, travel, accommodations, and the schedule-at-a glance, can be found on the AAGL 50th Global Congress microsite.
The AAGL Award Committees have completed the systematic grading for all 587 papers submitted. We were delighted with the many high-caliber abstracts provided and have accepted 501 papers for presentation at the AAGL 50th Global Congress. The Foundation of the AAGL Signature Awards for the "best of the best" of these submissions will be announced by October 2021.
Whether you are attending for the first time or have attended for many of our 50 years, this year's rich program has something for everyone. Attendees will have access to 20 Postgraduate Courses (1 Anatomy/Cadaver Lab; 1 Hysteroscopy Sim Lab; 1 Suturing Sim Lab and 1 Robotic Sim Lab), 6 Surgical Tutorials, 4 Panels, 3 Debates, 7 General Sessions, 8 Pre-Recorded Surgeries, 8 Live Surgeries, 8 Plenary Sessions, 20 Open Communications Sessions, approximately 250 Video Posters and 7 AAGL Talks. We are also excited about this year's in-person Exhibit Hall and social events commemorating the AAGL's golden anniversary!
The all-new, 15-minute, AAGL "Ted style" Talks are efficiently designed to capture your attention and deliver high-quality content from some of our most gifted speakers. This year's AAGL Talk topics are: Anatomy: Spare the Nerves by Marc Possover, Hysteroscopy: Let's Open Our Eyes and Look: Seeing is Believing by Linda D. Bradley, The Rock and Roll rEvolution of Laparoscopic Surgery by Marcello Ceccaroni, Gender Affirmation Surgery for the Transgender Patient by Cecile Ferrando, AI for Dummies: From Machine Learning to Automation Surgery by Gaby Moawad, Complications are Part of Surgery: How to Get Out Unharmed by Samar Nahas, and Leadership, Mentorship and Developing New Skills after Training by Cara Robinson King. These talks are sure to be a highlight!
There are a few unique updates to this year's Congress. PG courses will be 2 ½ hours in length rather than the traditional 4 hours. Also, an effort was made to space the timing of courses differently which will allow participants to take at least three didactic courses and one lab. Please note that all labs will have limited registration available and will be first-come, first-serve. We encourage you to register early!
Registration and accommodations for Congress are now open! This year, we are offering special early bird pricing. Sign up by September 25th for the lowest, inclusive pricing for attending this year's hybrid in-person or virtual Congress. We encourage early registration not only to secure your plans to attend, but also to reserve your limited edition AAGL 50th Global Congress commemorative t-shirt!
In addition, those who register by September 25th will be eligible to participate in a special pre-Congress training. This year, the traditional anatomy lab, which provides an overview of anatomical structures, will be live-streamed from the International School of Surgical Anatomy (ISSA) in Verona, Italy on September 25, 2021. "How to Become a Sailor and Not a Pirate-The Secrets of Laparoscopic Retroperitoneal Surgical Anatomy to Perform Safe Gynecologic Surgery" is chaired by Marcello Ceccaroni and Shailesh Puntambekar. This course will demonstrate how a comprehensive understanding of anatomy and adequate surgical technique can transform a complicated surgical case into a standardized step-by-step procedure. With the help of broadcasted live cadaveric dissections performed by the faculty, pelvic and retroperitoneal anatomy will be unraveled. Vascular, urinary, nerve dissections, and the approach to the pelvic spaces and pelvic floor will be detailed to target deep endometriosis, bulky lesions, fibroids in difficult locations, pelvic floor defects and oncologic cases. This course will also have a special focus on ureteric anatomy, often considered the Achilles' heel for the gynecologist. After this rich experience, the learners will be able to master pelvic complex cases with standard and secure surgical techniques based on a detailed anatomic review. This presentation will be one you do not want to miss! Those who will be attending Congress in-person are eligible to take the accompanying lab to this course. The lab will have limited space available for 36 registrants.
As Chair of the 2021 Scientific Program Committee, I cordially invite you to join us, virtually or in-person in Austin, Texas, as we celebrate 50 years of the AAGL and explore this year's theme: "The Future of MIGS: Globalization and Innovation." Together, we recognize the incredible milestone achieved by our great association and direct our attention to who we will become in the next 50 years.