Shaping the Future of MIGS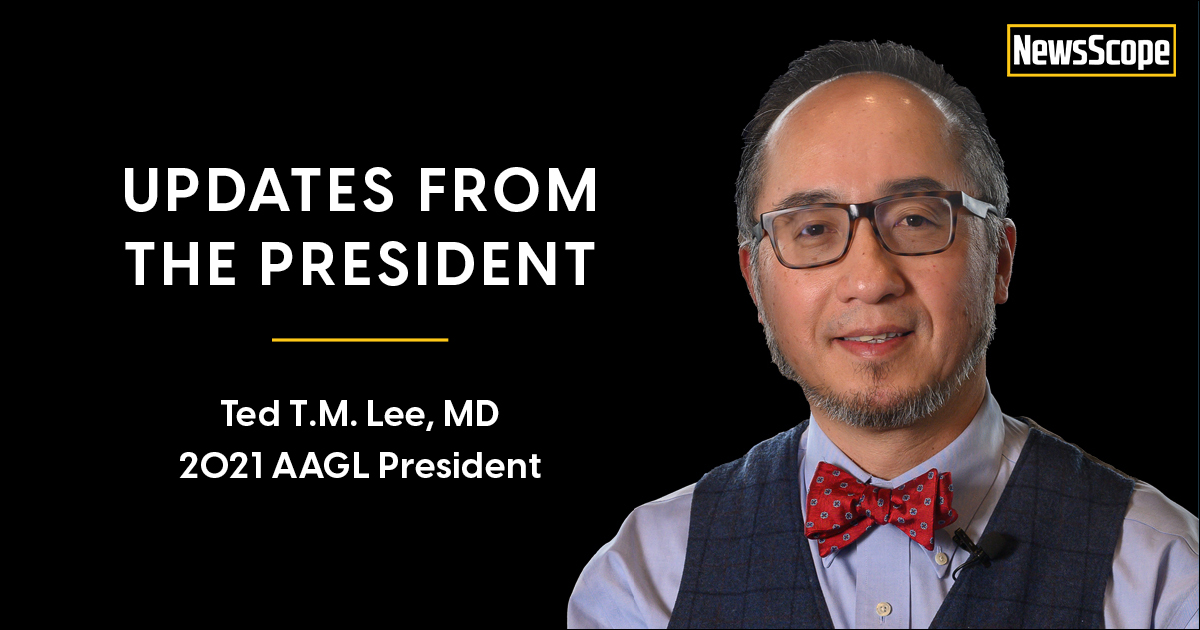 One of the roles of the AAGL is to collectively seek new information that expands our understanding of emerging technologies or relevant topics of interest in our field. It is important for us to identify topics that need further research and training and then take action to form Special Interest Groups (SIG) that advance those areas of interest.
We recently put a call out to our members to form a Fibroid SIG and were heartened to receive applications from members from all regions of the world. We are pleased to share with you that the following members were appointed: Michael Moore (President), Jeannie Kim (Vice President), Prakash Trivedi (Secretary), and Board Members: Kristen Pepin and Jose Garza Leal. In addition, Bill Parker will serve as a Consultant to the Committee. The next call to action is to invite interested AAGL members to join as participants of the SIG. If you are interested to serve, please send an email to Seth Spirrison at sspirrison@aagl.org. The deadline to submit your interest is September 7, 2021.
In addition, the AAGL Board recognizes that pediatric and adolescent gynecology is an important topic that has received sporadic coverage. Given support from members of our society, the Board has approved the creation of a new Pediatric and Adolescent Gynecology SIG. If you have an interest in joining the Board of this emerging SIG, please submit a Vision Statement and CV to Megan Gormley mgormley@aagl.org on or before September 7, 2021.
Another area where the SIGs will add value and have impact is in the newly restructured SurgeryU Editorial Board. Under the guidance of Dr. Suketu Mansuria, Editor-in-Chief, SurgeryU is now a tremendous tool for MIG surgeons and is one of AAGL's greatest assets. In collaboration with the SurgeryU Editorial Board, we are now ready for the next stage in its development; to enlarge the scope and diversity of topics and options for learning. The Board agreed that this expansion would be best facilitated by adding a member from each SIG to the SurgeryU Editorial Board. We are pleased to report that we received 70 applications which demonstrated great interest and enthusiasm from our members. The AAGL Board, in collaboration with Dr. Mansuria, will make the final appointments to the new Editorial Board and an announcement of our new members will be noted in the next NewsScope. We are excited about the possibilities of this new development and look forward to seeing the diverse content that these collaborations will bring to SurgeryU.
The formation of these new SIGs, and their involvement in SurgeryU is our mark on the future of the AAGL. It is exciting to pause and realize that history is being made before our eyes. I am curious what we will learn due to these essential groups and who will rise to expand our understanding. I encourage all who have a passion for any of our SIG topics to get involved and help shape the future of minimally invasive gynecologic surgery.