Product Spotlights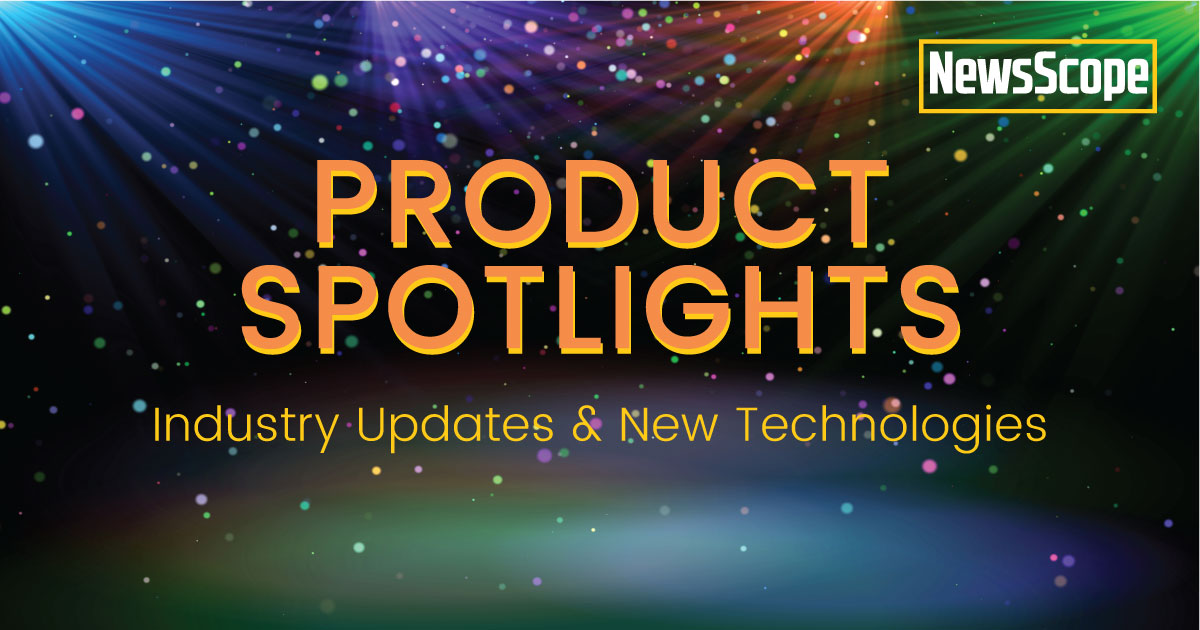 Discover vNOTES at AAGL22 Presented by Applied Medical
vNOTES advances MIGS by combining the benefits of laparoscopic and traditional vaginal surgery.  
Learn about the versatility of vNOTES at vNOTES Cases You Want to See, an audience-led, video Evening Symposia on Friday, December 2 at 6:16pm. Prior to the symposia, stop by the Applied Medical Resources booth, #701, to vote on the topics you would like our expert panel to discuss. Then, join us again on Saturday in booth #701 for Meet the Experts. Learn more at vNOTES.com. 
---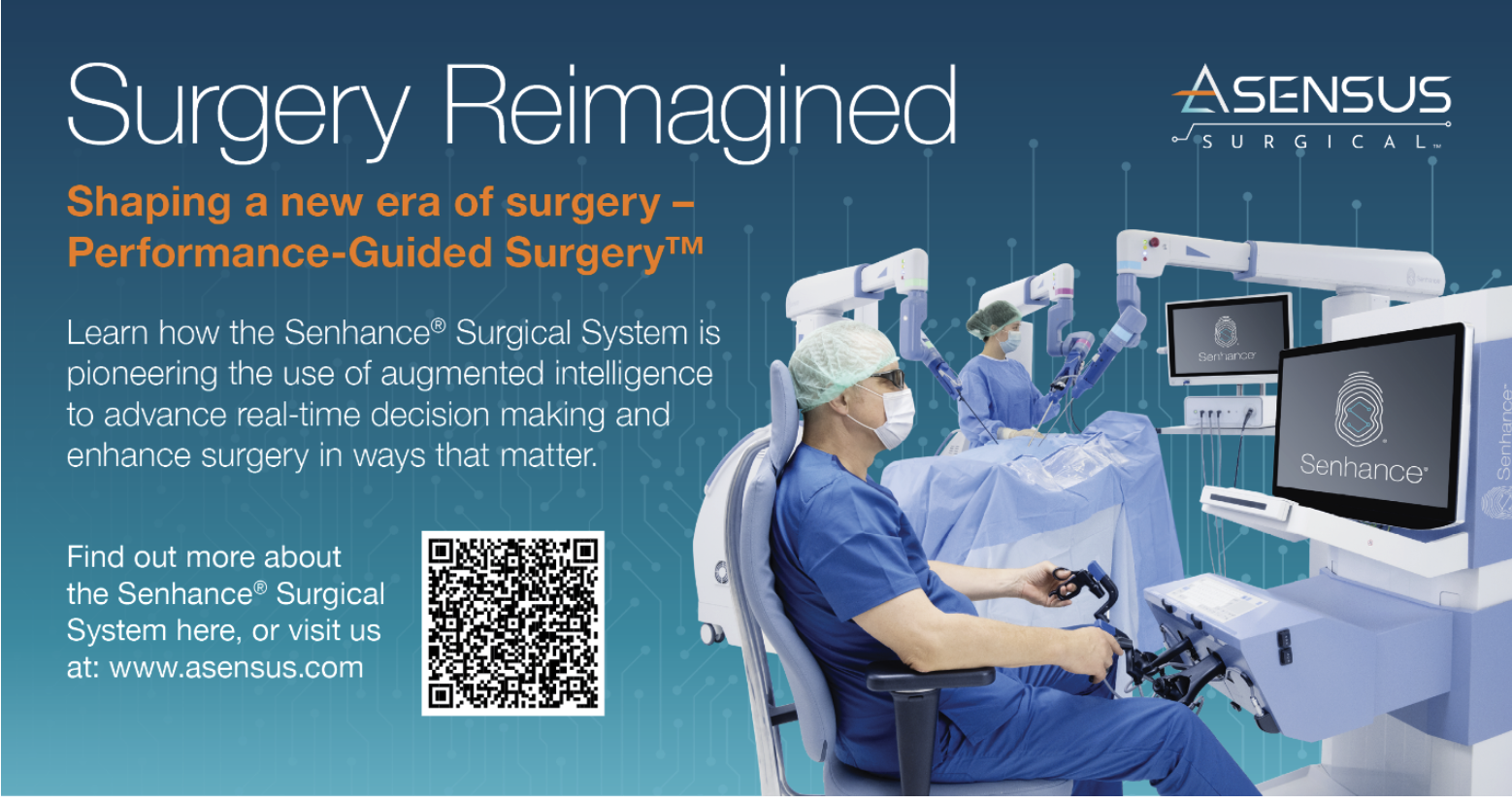 Asensus Surgical Introduces the Senhance Surgical System
Find more info at www.asensus.com.
---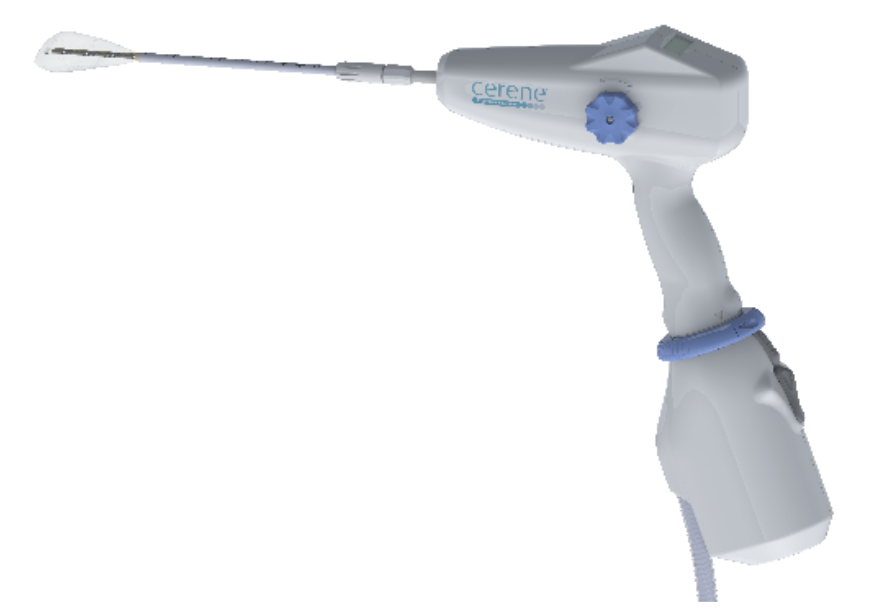 Channel Medsystems Introduces the Cerene Cryotherapy Device
Introducing Cerene® Cryotherapy, a well-tolerated endometrial ablation that can significantly reduce both heavy menstrual bleeding and dysmenorrhea with high patient satisfaction – while preserving uterine cavity access for future evaluations. Cerene delivers an efficient solution designed to fit into your office routine without the need for capital equipment or general anesthesia. Learn more about the newest in-office endometrial ablation solution at cerene.com.
Safety Information: https://cerene.com/safety-information/
---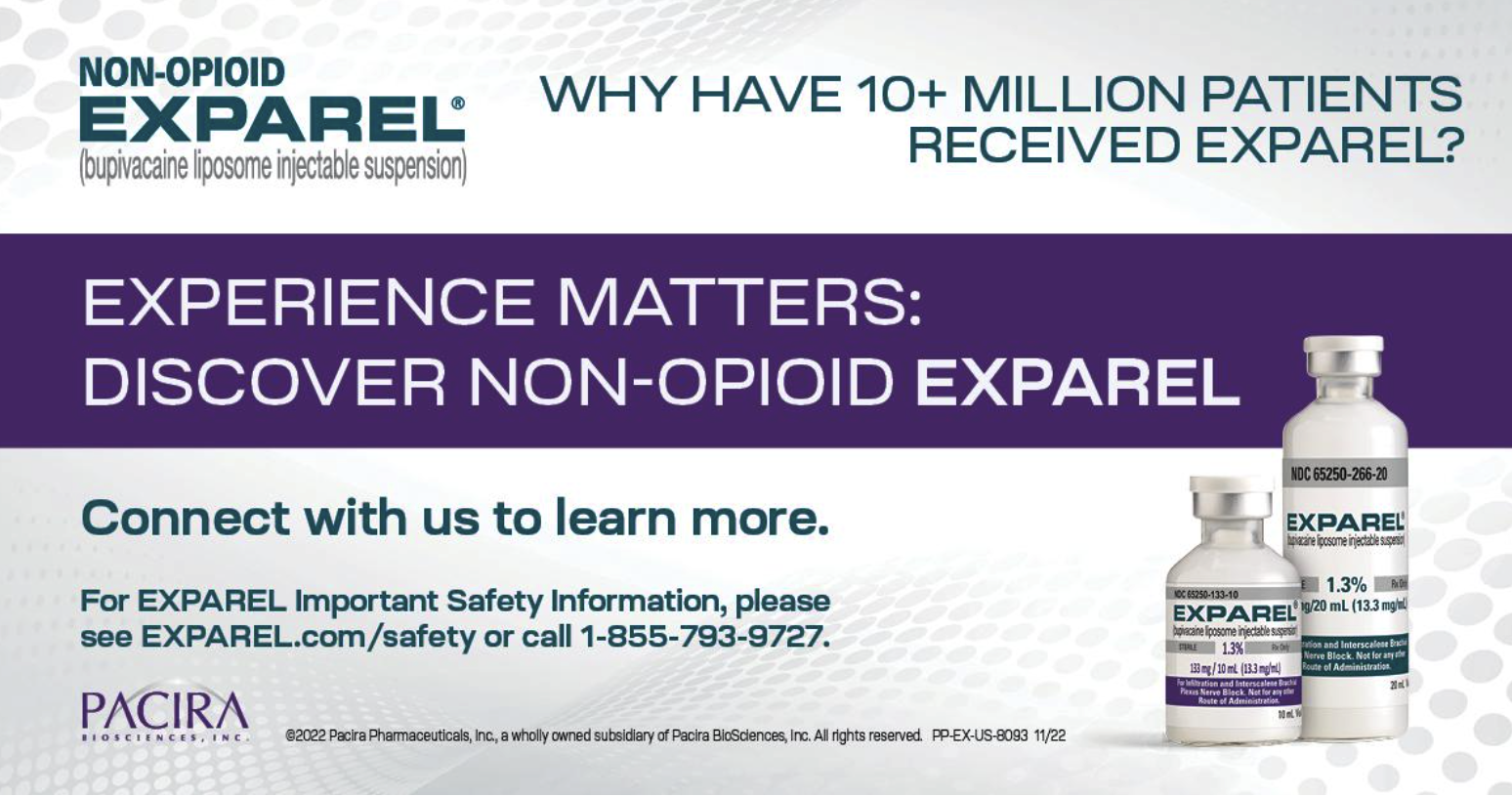 Looking to use fewer opioids in gynecologic procedures?
Fewer opioids may mean fewer opioid-related adverse events that could delay postsurgical recovery. Refine your approach with a multimodal strategy for minimally invasive procedures. Visit EXPAREL.com to view case reports and see EXPAREL in action.
For EXPAREL Important Safety Information, please see EXPAREL.com/safety.