See You Soon at the 51st Global Congress!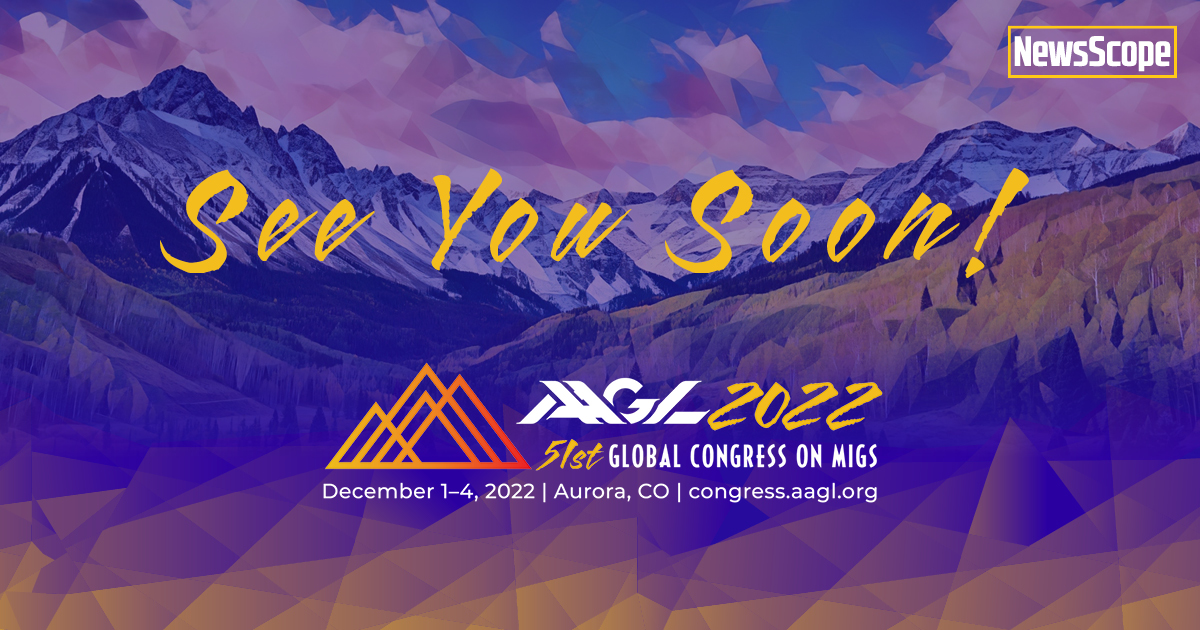 The 51st Global Congress is quickly approaching, and colleagues from all over the world will be joining us in beautiful Colorado or tuning in online!
I am especially excited to introduce you to this year's Jordan M. Phillips Keynote Speaker, the inspiring Dr. Rajiv J. Shah. Dr. Shah is the President of the Rockefeller Foundation, a global nonprofit institution with a long history of funding projects that promote the well-being of humanity around the world. Prior to his work at the Rockefeller Foundation, Dr. Shah created the International Financing Facility for Immunization at the Bill & Melinda Gates Foundation which helped reshape the global vaccine industry and saved millions of lives. From 2010-2015, he was appointed by President Obama as the Administrator of the U.S. Agency for International Development (USAID), an independent federal agency that administers U.S. long-range economic and humanitarian assistance to developing countries to protect American interests, save lives, reduce poverty, strengthen democratic governance and help developing countries progress beyond assistance. As Administrator of USAID, Dr. Shah was responsible for shaping the agency's operations in more than 70 countries, led the U.S. response to the Haiti earthquake and the Ebola pandemic, and elevated the role of development as part of our nation's foreign policy.
Dr. Shah is a graduate of the University of Michigan, the University of Pennsylvania School of Medicine, and the Wharton School of Business. He has received several honorary degrees and awards including the Secretary of State's Distinguished Service Award, the U.S. Global Leadership Award, and this year, was inducted into the prestigious American Academy of Arts and Sciences for his dedication to public policy and public affairs.
Dr. Shah's passion for patient care in underserved communities and commitment to public service matches that of AAGL. Through his work in public policy, he carries the same great burden of responsibility that we do to meet the needs of our patients and advance progress in medicine in all parts of the world.
We have six dynamic General Sessions this year, each packed with informative and thought-provoking content such as AAGL MED talks, live surgeries, and special lectures from experts in our field. The Global Congress will kick off with an Opening Ceremony in our first General Session where we will honor AAGL dignitaries, give special thanks and recognition to our outgoing Editors-in-Chief, and induct two new AAGL Honorary Members chosen for their lifelong commitment to the AAGL and the advancement of MIGS: Dr. Ronald Levine and Dr. Peter J. Maher. We will also enjoy addresses from 2022 Honorary Chair, Charles Miller, and President, Mauricio Abrao. On Friday, in General Session II, Fariba Mohtashami will present the AAGL MED Talk titled Shattering the Glass Ceiling for Surgeons followed by the always exciting Foundation of the AAGL Awards Ceremony! Then in General Session III Paya Pasic will give us a Historical Perspective on the Evolution of Laparoscopy and Surgical Mentorship in his AAGL MED Talk; followed by a special lecture on Eradicating Fistulas Worldwide by Dr. Ajay Rane, and a pre-recorded surgery on Deep Infiltrating Endometriosis by Mario Malzoni and Alessandra Di Giovanni. On Saturday, General Session IV will kick off with an engaging AAGL MED Talk by Cheryl Iglesia titled, Safely Introducing New Technologies in Gynecologic Surgery, followed by a Pre-Recorded Surgery on Low Grade Endometrial Cancer by Fernando Heredia, and then the highly anticipated Keynote Address with Dr. Rajiv Shah. Later that day, in General Session V, we will present the AAGL Business Meeting, an AAGL MED Talk by Jose Carugno titled Surgical Catastrophe, Chicken Soup for the Second Victim, followed by a pre-recorded Surgery on Transvaginal NOTES with Endometriosis Resection by Xiaoming Guan. Our final General Session will feature an AAGL MED Talk by Angela Chaudhari titled Hopes, Dreams and Surgery…Discovering Your Best Self, followed by two surgeries: a live surgery by Neeta Warty on Total Laparoscopic Hysterectomy and a pre-recorded Surgery by Marcelo Vieira on Laparoscopic Paraaortic Dissection in Oncology.
A unique addition to our meeting this year is the patient advocacy workshop Everything You Want to know about the "F" Word: Fibroids, Facts, Fiction, and Fallacies held by zoom on December 3, 2022, 11:30am-12:30pm (MT)." This first-of-its-kind, patient-centric webinar, hosted by Linda Bradley, Jessica Opoku-Anane, Cara King, and Sony Singh, seeks to educate patients on state-of-the-art therapeutics and minimally invasive surgical options for myomectomy, hysterectomy, and hysteroscopy, in addition to non-surgical options for fibroids. Presenters will share recent medical and surgical updates, help patients identify questions to ask their provider, and encourage strategies for self-care and self-advocacy throughout their fibroid journey. Feel free to invite your patients! All those seeking more information about fibroids and treatment options are invited to attend and may register here. This webinar will be recorded and available for viewing on the patient focused page on AAGL.org beginning December 15, 2022.
Our new EMIGS kits were shipped out to participating CREOG sites earlier this month. For all those still wanting to know more about this historic development of the AAGL, please be sure to visit the AAGL EMIGS Booth in the Exhibit Hall to test drive EMIGS and see what it is all about!
This year we're incorporating a new, fun interactive competition. The Exhibit Hall Super Scanners Contest is an opportunity to win a great prize just for having your badge scanned while in the Exhibit Hall! For each booth where you engage with an industry representative, or each Product Theater or Symposia that you attend, (and have your badge scanned) you are one step closer to becoming a Super Scanner. The three attendees with the most scans will win one of our incredible prizes including a Montblanc Pen, an iPad, or an iWatch. Winners will be announced at the closing ceremony and must be present to win. AAGL Board members, staff and exhibitors are not eligible to win.
The Final Program is off to the printers and the online version is available now! On our Congress App, we will include suggested "tracks" to highlight sessions in specific areas of interest. For example, you can access itineraries for endometriosis, vaginal surgery, or hysteroscopy, etc. to help you plan your sessions. If you are unable to join us in Colorado this year, there is still time to register for live-streaming virtual attendance or watch the Global Congress On-Demand December 15, 2022 – January 31, 2023. Look for the "On Demand" button next to each session in the meeting portal. There are up to 22.5 CME credits available through any of these attendance options.
I look forward to seeing you all soon in Colorado!