SurgeryU: Progress and Gratitude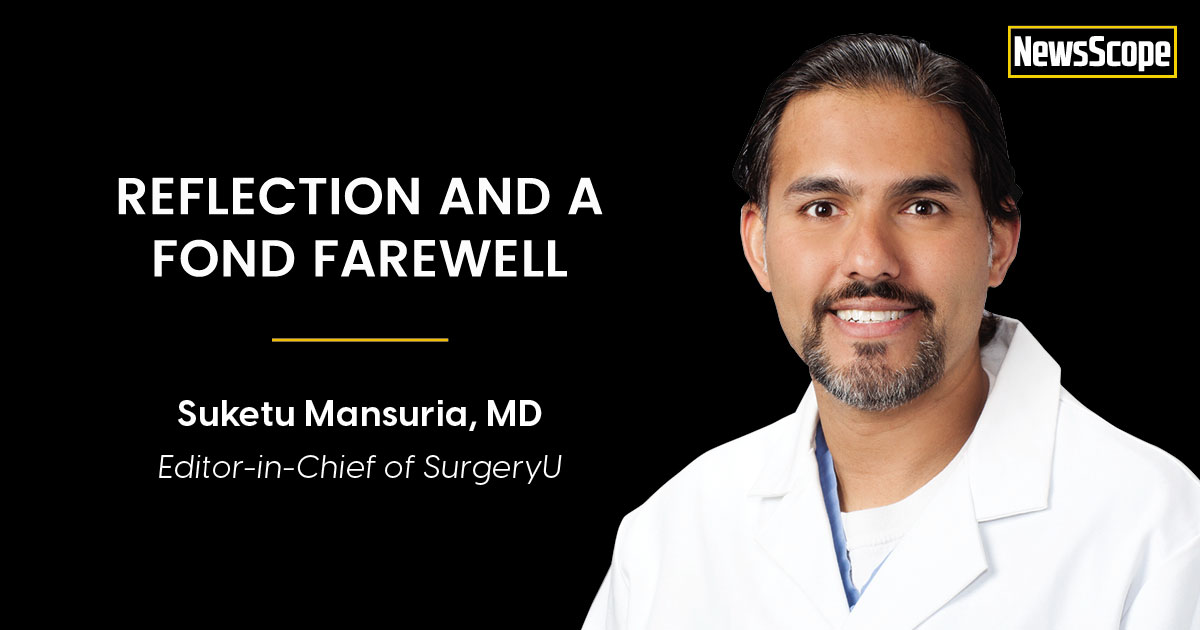 As I reflect on my last few months as Editor-In-Chief of SurgeryU, I am amazed and proud of what my team and I have accomplished over the last 5+ years. Back in 2017 when I was tasked with this position, I was given a blank slate and carte blanche to redesign SurgeryU. My primary goal was to create the premier educational tool and video archive for our field. I would be lying if I didn't admit that the first few months were rough! That being said, I had the support and encouragement of an amazing team as I embarked on this journey. Together we completely redesigned the site and revamped the archive with the end user in mind…all of you. Our goal was to build a site that was more user friendly, easier to navigate, more robust in its educational offerings, and equipped with tools to keep it relevant well into the future. Not that we will not continue to improve SurgeryU, but I am happy and proud to say that we have hit all those targets! I am delighted that SurgeryU is now one of the most important resources for our members and one of the top reasons why new members join AAGL.
The "new" SurgeryU was not the work of any one person. It was truly a team effort and I have many people to thank. There is not enough room to thank everyone, but a few special people merit acknowledgement. These people are the heart and soul of SurgeryU and deserve to be recognized:
The SurgeryU Staff (Roman Bojorquez, Linda Bell, Kevin Yuan, Abigail Symonds, and the rest of the AAGL office) who have been the backbone of the website from day one.
All the Editorial Board Members who have graded videos, organized webinars, provided feedback, and run our social media presence.
Linda Michels and the AAGL Board of Directors for having faith in me and supporting my vision for what SurgeryU could be.
All the members of AAGL who submitted content, provided feedback, and visited the site. We do this for you and cannot do it without you.
They say that all good things must come to an end. I do not believe that. I look forward to passing the baton to the next Editor-In-Chief and truly believe that they will take SurgeryU to new heights. A new perspective will allow SurgeryU to fully realize its amazing potential and continue to serve the needs of AAGL's members. I encourage all interested members to apply for the position (insert link to application) and lastly want to thank all of you for this opportunity and privilege. Serving as your Editor-In-Chief has been an honor and a pleasure and has been one of the highlights of my career. I thank you all and am excited for SurgeryU's next chapter.