FMIGS Robotics Workshop: A Wild Success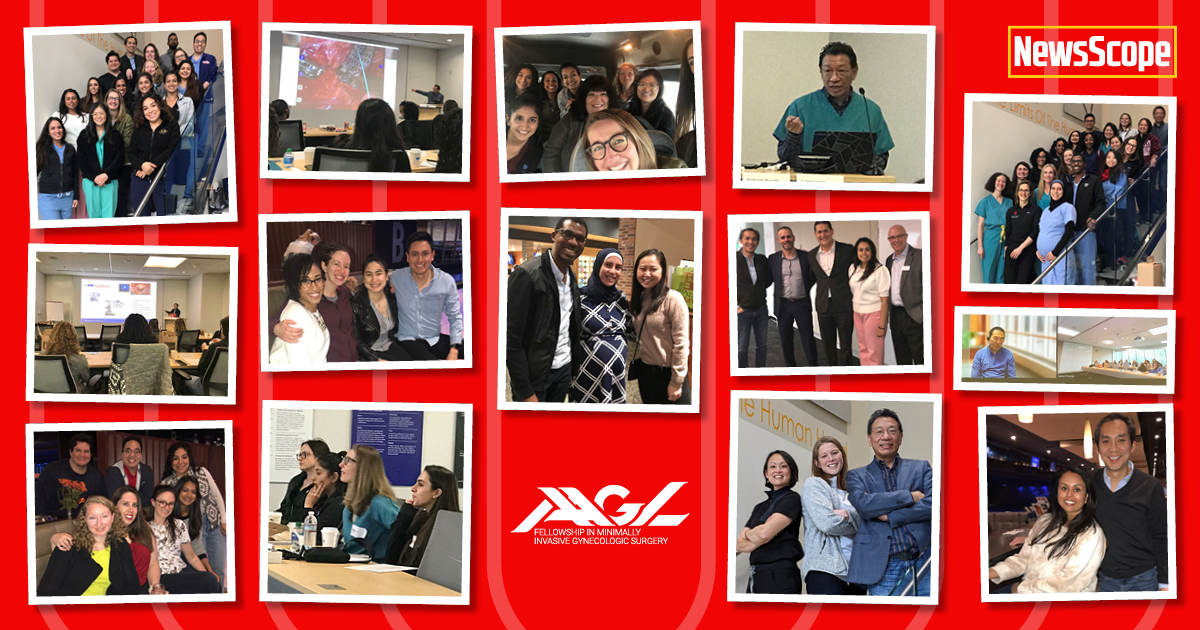 AAGL recently hosted the 4th Annual Advanced Robotics Workshop for Senior FMIGS fellows. Presented on two dates, this year's program was the first in-person robotics course since 2019! Numerous fellows submitted their applications, including a video of their robotic procedures. The 31 selected fellows, representing 29 FMIGS programs, then travelled to Norcross, Georgia to participate in an intense one-day training, which included a combination of live and video lectures by faculty, hands on simulation, animal labs, and exposure to the latest robotic technology.
This program focused on practical applications of robotic technology in daily practice. As these fellows are nearing graduation and transition into the next phase of their careers, lectures concentrated on how to build OR teams and efficiencies, leverage local resources, and engage leadership. Endometriosis and pelvic organ prolapse lectures included extensive pelvis anatomy dissection. Further, the hands-on portion of the training allowed fellows to explore and push their surgical skills in new directions.
This in-depth experience was due in large part due to the extensive engagement of the faculty. From Dr. Johnny Yi's pelvic organ prolapse lectures including extensive guidelines pelvis anatomy dissection, to Dr. Lauren Schiff's "fat valley anatomy" in uterine artery dissection, we focused on adding tools to our fellows' skills sets. Dr. Mireille Truong's group docking competition in the labs was a fun and innovative way to implement her 10-step docking video, which was of significant importance to our fellows. The different varying severe endometriosis and ovarian remnant approaches, as illustrated by Drs. Arnold Advincula, Nita Desai, and Xiaoming Guan, allowed fellows to appreciate multiple tactics for safe ureter dissection.
Both in and out of the labs, faculty shared numerous surgical teaching videos highlighting real-world use of latest technologies as well as realistic and stepwise approaches to challenging cases, including dense adhesions and large pathology. The hands-on portion provided a wonderful setting in which to apply these new tips and tricks in real time.
Last, but certainly not least, I want to extend a huge thank you to both GyneSim for providing the trainers as well as Intuitive Surgical, for hosting this event at their state-of-the-art facility in Norcross, GA. I am very pleased to share that the response from the fellows has been overwhelmingly positive! Not only are we planning for an even larger program next year that will include Junior fellows, but we hope to build ongoing programs with Intuitive, so that gradating fellows may have a lasting continuum of infrastructure upon which to build their robotic careers.