Lights! Camera! Action!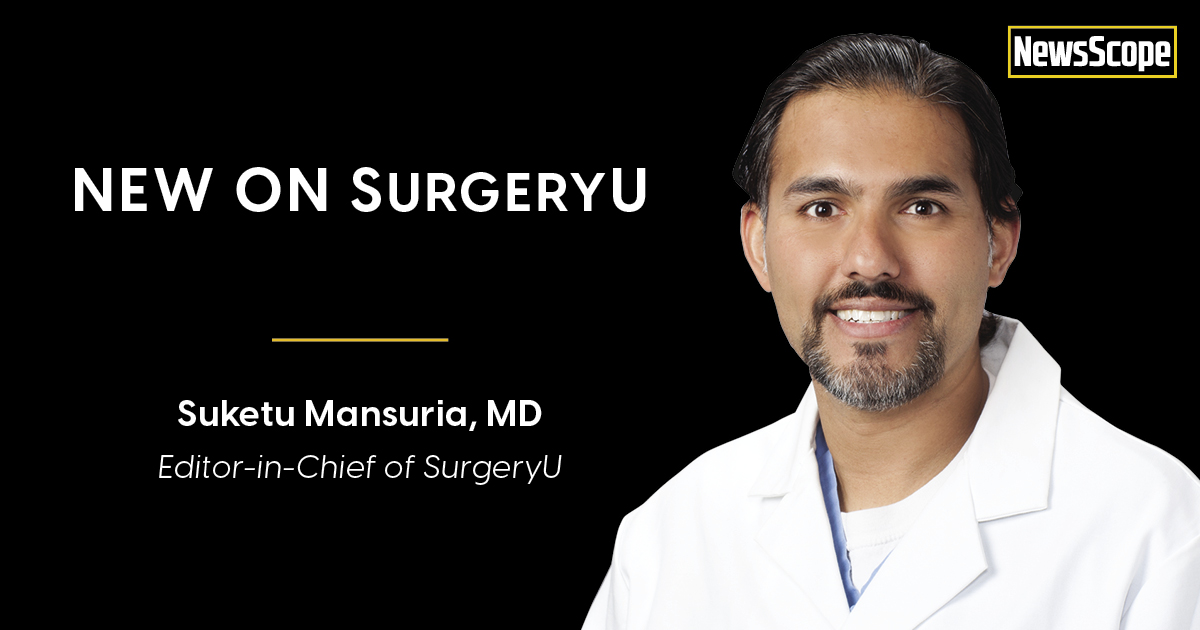 Submissions are still being accepted for the First Annual SurgeryU Academy Award for Best Picture! The competition is heating up and we have had some great submissions so far. This competition is open to all trainees (medical students, residents, fellows of any subspecialty are eligible and must be first author), as we want to highlight the incredible work and effort of all our learners. Here are some details regarding the competition:
Who: All trainees – medical students, residents, fellows of any specialty are eligible and must be first author.

Practicing/attending surgeons are not eligible to be first author.
"Professionally made" videos by industry or third-party companies are not eligible.
Previously presented/published will be accepted.

What: Accepted videos are to be approximately 30-45 minutes in length with as much surgery footage as possible. We are looking for novel content (filling in our educational gaps in SurgeryU) with excellent narration and educational value. We want the procedures to be minimally edited and want you to "teach" the surgery to other surgeons. Focus on a complete procedure or a small portion of a procedure (e.g. the bowel resection portion of a complex endometriosis surgery).

Focus on surgical technique with editing of surgical footage to facilitate learning, but not to remove key portions of the procedure or "speed up" the operating.
Extra credit given for animations, diagrams, labeling or other additions that enhance the educational value of the live surgery footage.
Each video must contain a minimum of 3 teaching points echoed throughout the video. After watching your video, someone should be able to go to the OR and replicate your technique based on the teaching points.

When: Deadline is August 1, 2022 for video submission.

Grading will be from August 1 – November 1, 2022.
The winner for the SurgeryU Academy Award for Best Picture will be announced at the AAGL Global Congress.

How: Grading criteria:

10% of the total score = Number of unique, full-length views on SurgeryU
20% of the total score = Celebrity panel of judges
70% of the total score = Grading by SurgeryU Editorial Board based on the following criteria:

Novel: Adds to SurgeryU's library or presents topic in a unique/innovative way.
Video quality: Video is well edited, narrated, and of good quality.
Camera work and cinematography is well done.
The editing does not compromise the authenticity of the surgery.
Graphics: Diagrams, labels, animations are well made and contribute to educational quality.
Relevance: Relevant to MIGS with superior educational value.
As I previously stated, this award was specifically established for our learners. SurgeryU's mission has always been to advance MIGS through education and innovation, and this award emphasizes the integral role that trainees play in fulfilling this mission. We thank you and look forward to all of the amazing entries. Videos can be submitted here!
We've got a great line-up of summer webinars, all available at no charge! Reserve your virtual seat today for these upcoming learning opportunities! Please share these programs with your colleagues and teams!
SurgeryU Webinars:
Urogynecology/Vaginal Surgery SIG Webinar: Sustainability in Surgery: Reducing the Environmental Impact of the OR
Thursday, September 22, 2022, 5:00pm PDT
Click here to register.
FMIGS Webinar Series:
Urogynecology in MIGS
Tuesday, July 12, 2022. 4:00pm PDT
Click here to register.
Laparoscopic Hysterectomy for Large Fibroids
Wednesday, July 27, 2022, 5:00pm PDT
Click here to register.
Management of Advanced Endometriosis in the Infertile Woman
Tuesday, August 16, 2022, 4:00pm PDT
Click here to register.
Gynecologic Surgery Without Quality Pre-Op Imaging is a Risk Factor for Inadequate Surgery
Wednesday, September 7, 2022, 4:00pm PDT
Click here to register.
Surgical Coaching
Wednesday, September 28, 2022, 4:00pm PDT
Click here to register.