Remembering Dr. Peter J. Maher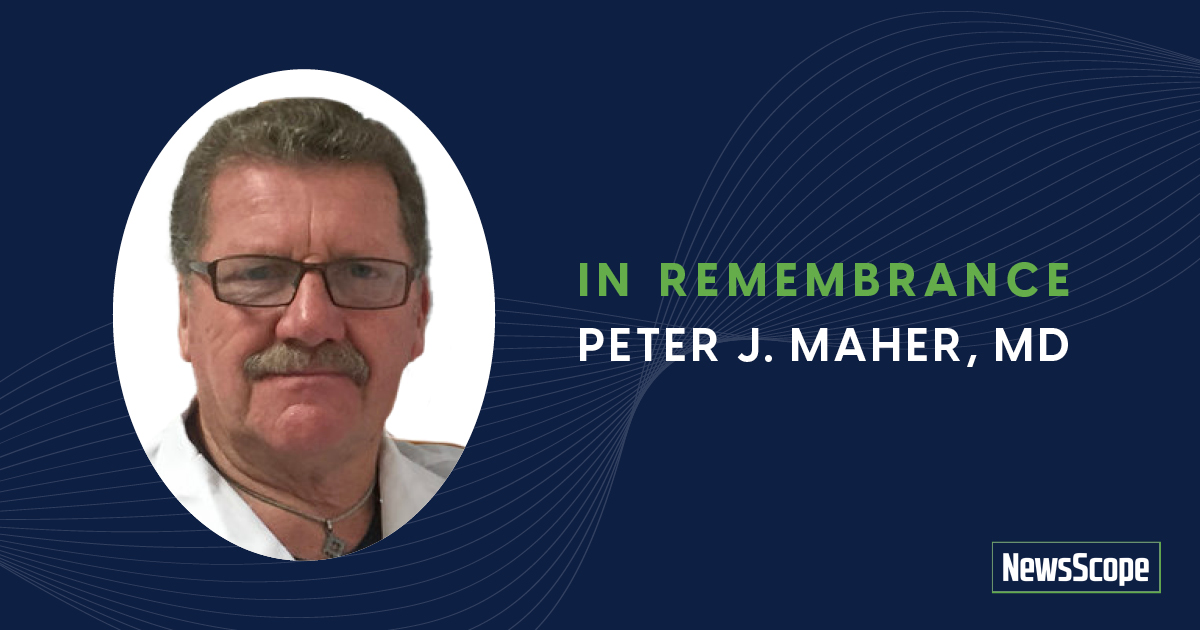 Surrounded by his family, one of AAGL's beloved members, Professor Peter J. Maher, passed away on May 9, 2023. We give our heartfelt condolences to his wife, Marilyn, his children and grandchildren, and his friends and colleagues over this tremendous loss.
Dr. Maher was a Clinical Professor at the Monash University of Melbourne and Director of the Department of Endosurgery at Mercy Hospital for Women, in Melbourne, Australia for 40 years. Under an Olympus sponsorship, he was responsible for providing most of the live laparoscopic hysterectomy training in China, Malaysia, and Australia for 20 years, single-handedly empowering progress in minimally invasive gynecologic surgery throughout that part of the world. In addition, for decades he was an internationally renowned speaker with friends in most ports around the world.
Dr. Maher co-authored an enormous number of articles and was known for his beautiful surgical technique. He was the author of new instrumentation, the Maher Coat hanger, used for Gasless Laparoscopy. In 2019 was asked to give a TED talk, which he proudly performed, on the impact of significant complications on the doctor and the patient.
Dr. Maher was a founding member of the Australasian Gynaecological Endoscopy and Surgery Society (AGES) and served as its President from 1995-1999. He also served as the President of the International Society of Gynaecological Endoscopy.
He first attended an AAGL Global Congress in 1990 where he presented about a pregnancy following endometrial ablation. He went on to attend the AAGL Global Congress every year and was an engaging faculty of a laparoscopic hysterectomy postgraduate course for more than ten years. He also served on the AAGL Board of Directors. In 2022 he was inducted as an AAGL Honorary Member, one of the AAGL's most distinguished lifetime achievement recognitions, for his profound influence, mentorship, and training which have made monumental contributions to the field of MIGS throughout the world.
Dr. Maher was a valued friend, mentor, colleague, advocate for women's health, and innovator in minimally invasive gynecological surgery. He will be missed.