Forward Together!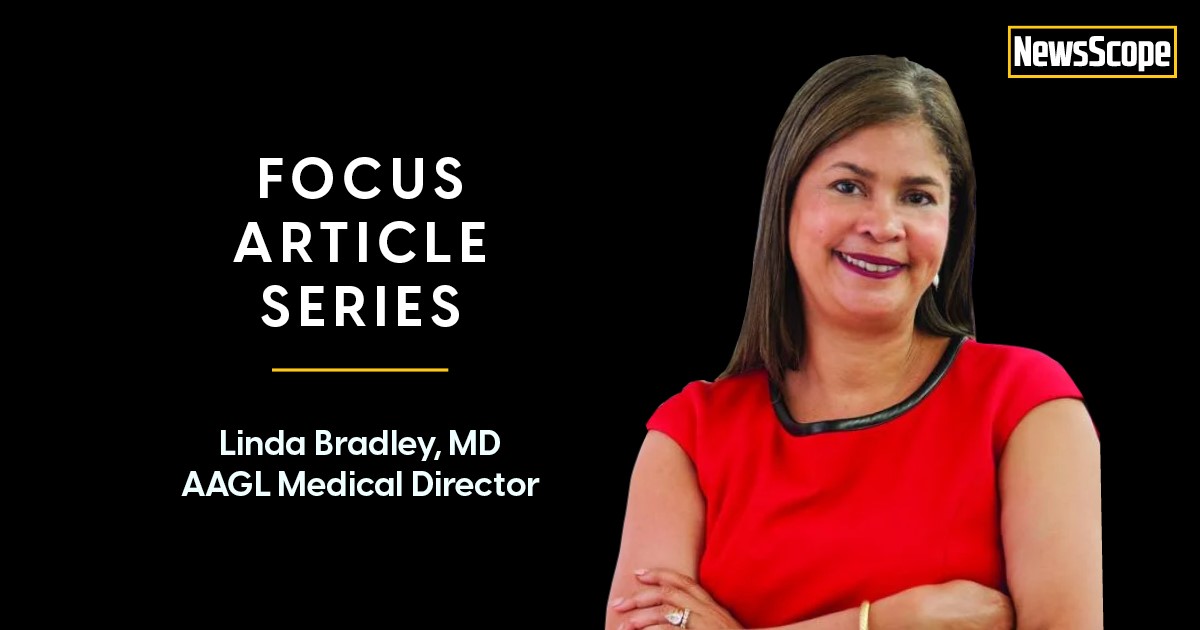 This year, the AAGL celebrates 50 years as an organization. We blinked and new horizons have unfolded before us. An explosion in technology has impacted and jettisoned all aspects of surgery. Gynecologists are now at the forefront, expanding the possibilities of laparoscopic and robotic surgery for all surgical subspecialties.
Sometimes, I rub my own eyes wondering if what I see is an optical illusion. Gynecology is not the same as when I graduated from my obstetrics and gynecology residency. Only laparoscopic tubal ligation has remained the same – except that we now perform bilateral salpingectomy, rather than "tying or burning" the tubes to decrease the risk of ovarian cancer.
We now see miniaturized cosmetic incisions, robotics everywhere, tiny scopes of all lengths and sizes and the entire gamut of gynecology, including oncology, urogynecology, reproductive infertility, benign minimally invasive gynecology, and pediatric gynecology all utilizing "key-hole" incisions. We have scopes that peer into numerous orifices, same day discharge, minimal use of narcotics following deft surgical procedures, and patients returning to work and activity in days instead of weeks or months. Our women now serve in leadership roles and our men join in advocacy for diversity and inclusion. Our fellowship in minimally invasive gynecology ensures that surgical education, mentorship, and sponsorship will endure. No this is not an optical illusion, forward thinking and working together has allowed us to reach these milestones.
We give honor to the founders of the AAGL and those who they inspired to follow in their footsteps. They have revolutionized gynecology and surgery. We are not dormant or complacent. COVID-19 made us all pivot from the status-quo. The innovative steps that our leaders and organization took, including zoom calls, robust webinars, and board meetings held by team meeting platforms have made us more creative and resourceful. We embraced change deftly and we kept connected.
Who knows what will be in our time capsule in 50 years? How do you think that we will change? What is your wildest dream of gynecology in the next five decades? Could there be artificial intelligence, advances in medical therapeutics for endometriosis and fibroids that usurp surgery? Maybe we imagine portals that are even more precise than current MRI and ultrasound. How much further will uterine transplantation proceed? Will we ever be able to perform tubal sterilization again via hysteroscopy? Only our imagination limits the evolution of the future of gynecology.
Our success is determined by you – our membership and thought leaders. I encourage you to remain engaged, stay hungry for change, dream, and participate in myriad aspects of the AAGL family. Shape the future of MIGS by becoming a member of one of our SIGS, submitting a video to Surgery U, contributing to JMIG, collaborating, studying outcomes, writing, developing practice guidelines and advocating for the women we serve.
"You must be the change you wish to see in the world." — Gandhi.